In the race to taste the latest "holy grail" Bordeaux vintage, or "super-domaine" from Burgundy it's easy to overlook other wine regions of France that can offer much better value.  For example Languedoc.
After experimenting with some Fitou several years ago I was left with the impression that wines from this most Mediterranean of French régions, were thick heavy, spicy and coarse.  Clearly this was because I was drinking the cheapest possible produce.  But then I tried a cracking 2003 Corbières that got my juices flowing, both in the brain and elsewhere…
This Château Vaugelas 2004 came from Costco at £6.75 plus VAT.  That is either £7.93 or £7.76 depending on whether you bought it before or after 1 December 2008.  I am proud to have made the marginal contribution of 17 pence to help my government sort out the banking crisis.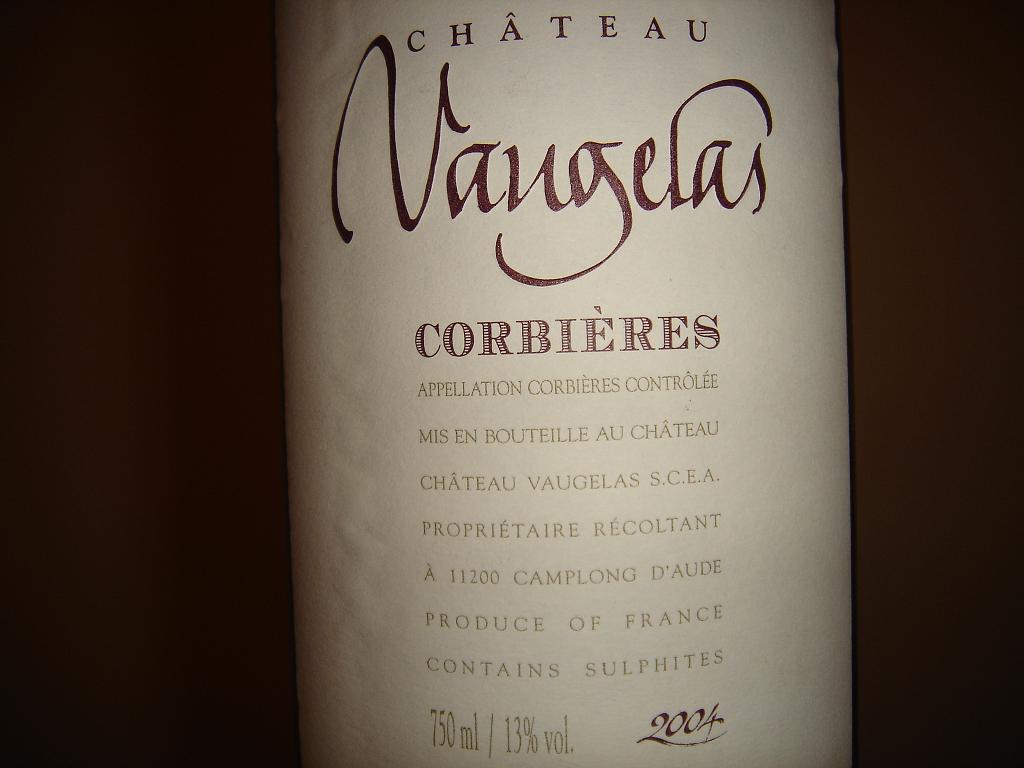 The cork smelt of tomato purée, whilst the wine's aroma was rich, deep and fruity like spicy watercress soup served in a cigar box – presumably a closely manufactured one designed not to leak.
The taste was smooth, though.  Vanilla cream, cassis, raspberries, a touch of banana and bit of a spicy kick – fined through a Scotch Bonnet perhaps?
It tastes much more powerful than 13% and is proof to me that a rich hedonistic style is possible without high alcohol.  This has not only attracted me back to Languedoc wines, but also to Costco's wine department, a former beneficiary of both blessings and brickbats from this weblog.
For my own benefit, I want to record that the wine was made from 30% of each of Carignan, Grenache and Syrah with the remaining decimus, Mourvèdre.