When I wrote up my notes from the Leeds Restaurant Awards I was noodling why I didn't spend more time in Leeds' eateries.  Vowing to put that right, I looked up the programme from the event for some inspiration.  The Olive Tree was well represented and is a somewhat legendary Greek offering with three establishments in the Leeds area.  Not exactly ubiquity, but I generally avoid chains unless they are focussed, and this one is the Leica lens of Greek dining.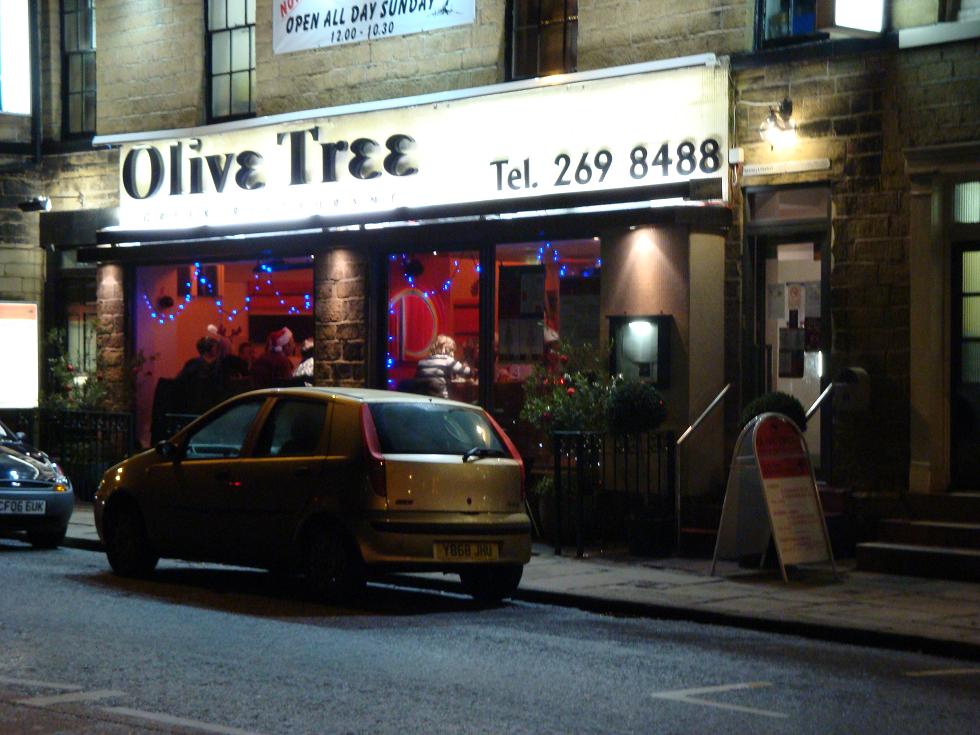 I decided to try the Chapel Allerton Olive Tree which is the second of the three chronologically.  I remember the original place in Rodley which I visited a few times in the 1990's, always with memories as warm as the Kota Souvlaki.
The interior is warm, friendly and buzzing with atmosphere.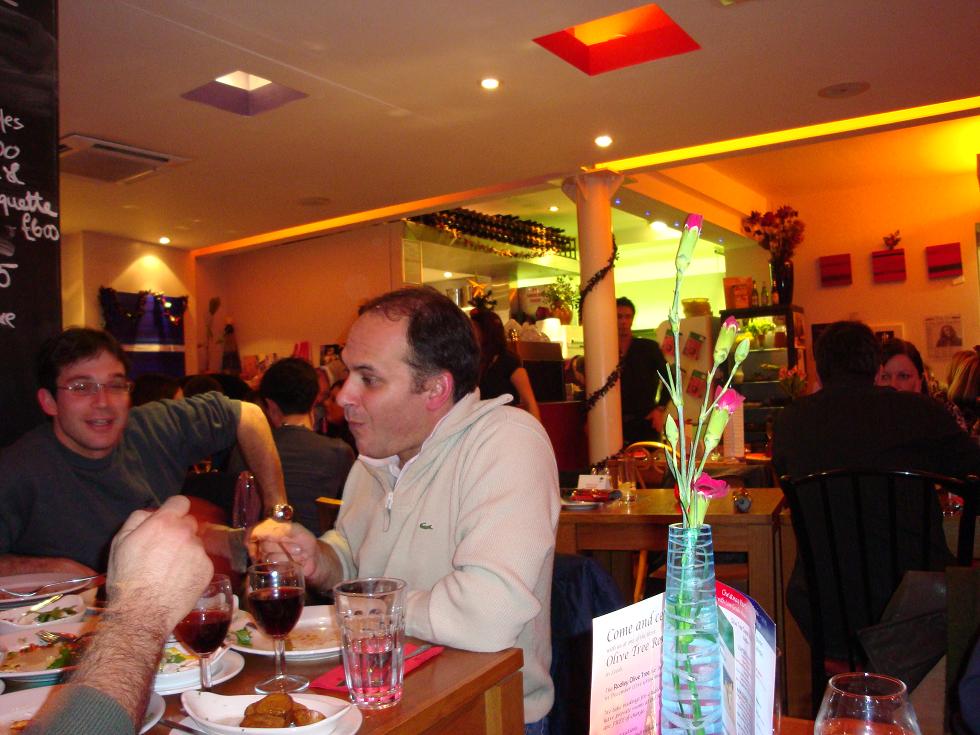 I resisted the temptation to order Greek wine, because I spotted a Norton Malbec 2007 on the list.  I am harbouring a bottle of this in my wine rack that I bought from Nicolas for £5.99, so why not preview it at The Olive Tree?  Because they serve it straight from their wine oven, that is why.  However, unlike a certain Manchester resto whose waitress recently sneered and laughed at me for asking that my Pinot Noir be lightly chilled, the Olive Tree brought an ice bucket with no fuss.  Most of the wines on the list were less than £15, including this one.  A mark up of less than a tenner is always fair.  There are no rip-off markups here.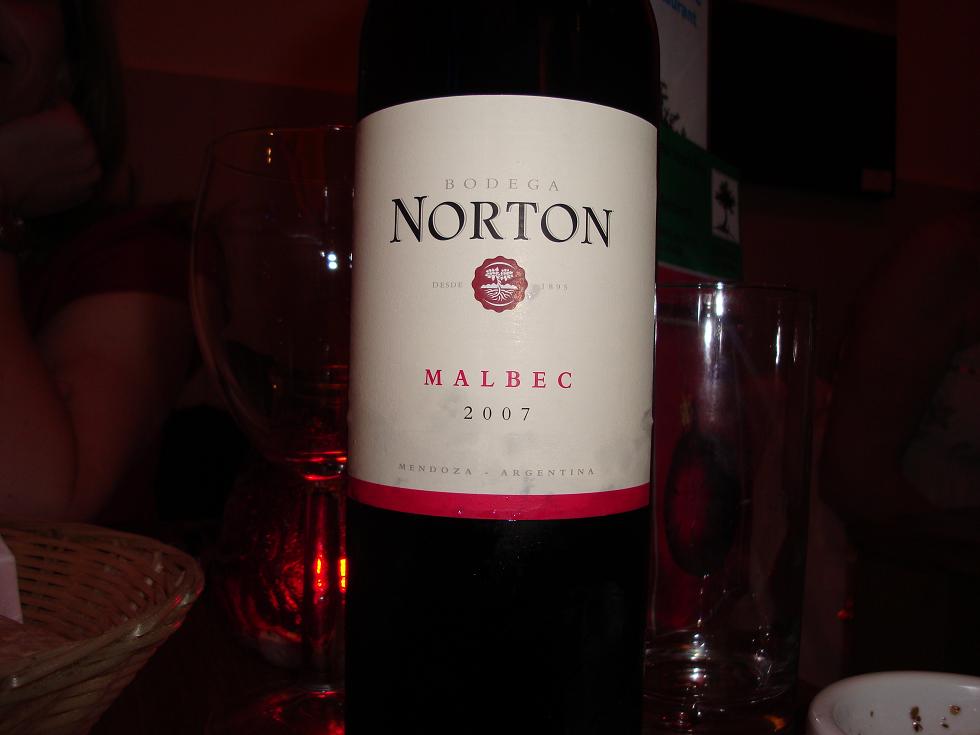 The Norton was predictable Malbec with cherries and violets but perhaps more milk chocolate than the usual dark.
It did, however, match my food choices nicely.  The hummus was a good pond for my pitta canoes, but the unpronounceable Melintzanosalata was a veritable and pulchritudinous loch made from a base of chargrilled then blended aubergine.  Delicious is an inadequate adjective.
Lamb cutlets arrived well done – not rare as I ordered.  Fortunately the high quality of the local meat meant a tasty and juicy mouth experience.  And I do like the Mediterranean custom of serving lemon with lamb.
My lack of knowledge of Greek food was exposed when I ordered Halloumi cheese as a final course.  This came deep fried with yoghurt, herbs and salad.  A few fruit berries attempted to delineate it as a dessert but it screamed starter to me.  Samos Greek sweet wine was off so I went for a glass of Muscat de Beaumes de Venise at a very reasonable £3.95 and this actually helped me revisit the cheese with my dessert shaped spectacles.  The food/wine match was good, but my stomach was still confused into expecting another portion of lamb chops to follow.
However, to eat any more would have disabled me from moving from my chair until the cleaners found me slumped over the table in the morning.  Well fed, well watered and well looked after, I made my exit.
The Olive Tree, 188-190 Harrogate Road, Chapel Allerton, Leeds, LS7 4NZ
T: 0113 269 8488
E: contact@olivetreegreekrestaurant.co.uk
W: www.olivetreegreekrestaurant.co.uk