I have long argued that a rising tide floats all boats, but I forgot about the leaky ones which sink paying no regard to ebb or flow.
2005 was the tsunami of tidal years in Bordeaux and almost every wine I have tasted from that year has been superb.  So I was looking forward to receiving a case of Côtes de Bordeaux from the Wine Society which promised a tour of some less well known communes.
My first sample, Château Godard Bellevue 2005 Côtes de Francs, stood up to the "unknown" moniker.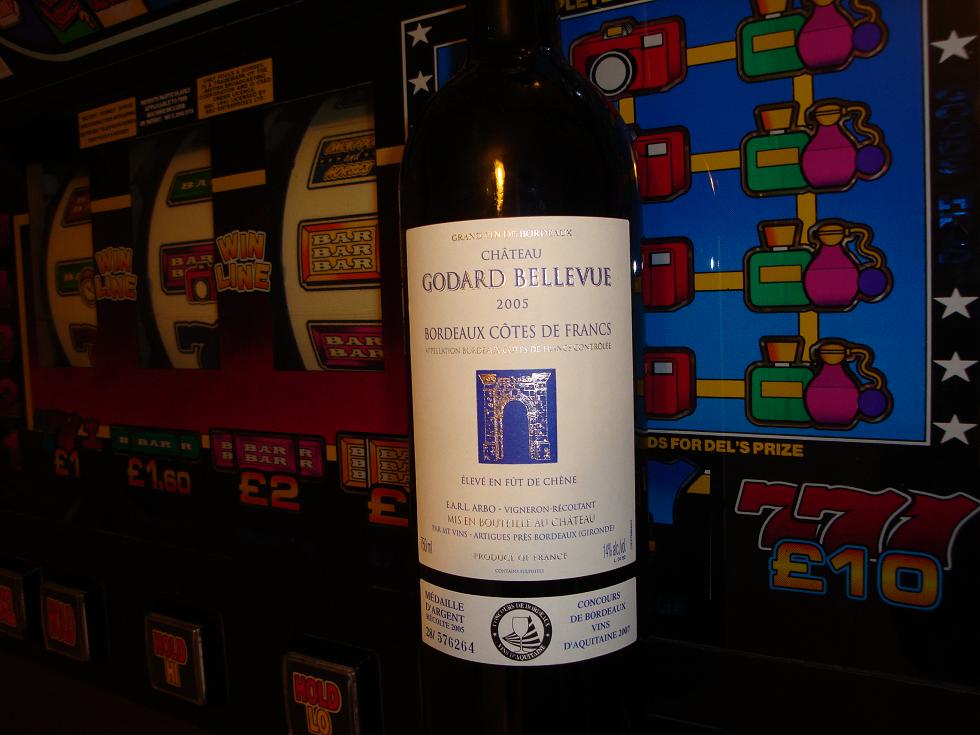 It was as dark and mysterious as Grace Jones but lacking the punch.  Blackcurrant cheesecake and ice cream was countered by a taste of stalks.  Have you ever eaten an apple and munched on the pips as well?  Imagine that sensation translated to a glass of wine.
Sadly this was one of the leaky boats.  I could find 100 tastier wines from South America at less than the £8.50 a bottle that seeped out of my wallet for this one.