I've held my tongue for a while.  I don't want to sound like yet another whinger that told you so, but I was never in favour of Mark Hughes being appointed manager of Man City.  I admit that I reneged on my promise to turn up at the first game of this season and shout the Sven mantra.  I actually turned up at Eastlands yesterday to see Man City suffer a humiliating 2-1 defeat to Tottenham Hotspur, albeit after some questionable refereeing and grim Manchester weather.
But whilst luck and refereeing even out over a season, we have a number of more fundamental weaknesses.  Dunne is looking disastrous, Vassell is just not in the same class as his team-mates, Zabaleta still has to convince me he is even close to Corluka who left for Spurs in August.  Worryingly I hear rumours that Hughes' intentions of splashing the Abu Dhabi cash in the January transfer window are targeted at a handful of his Blackburn ex-employees.  The ones who helped him reach the astonishing heights of mid table obscurity, admittedly at low cost.
Sometimes, though, if you have the money, you need to aim a bit higher.  I am not exactly rich so it was a stretch for me to fork out £21 to the Wine Society for this Kanzem Altenberg Alte Reben Riesling Spätlese, von Othegraven, 2007 from the Mosel.  A mouthful in every sense…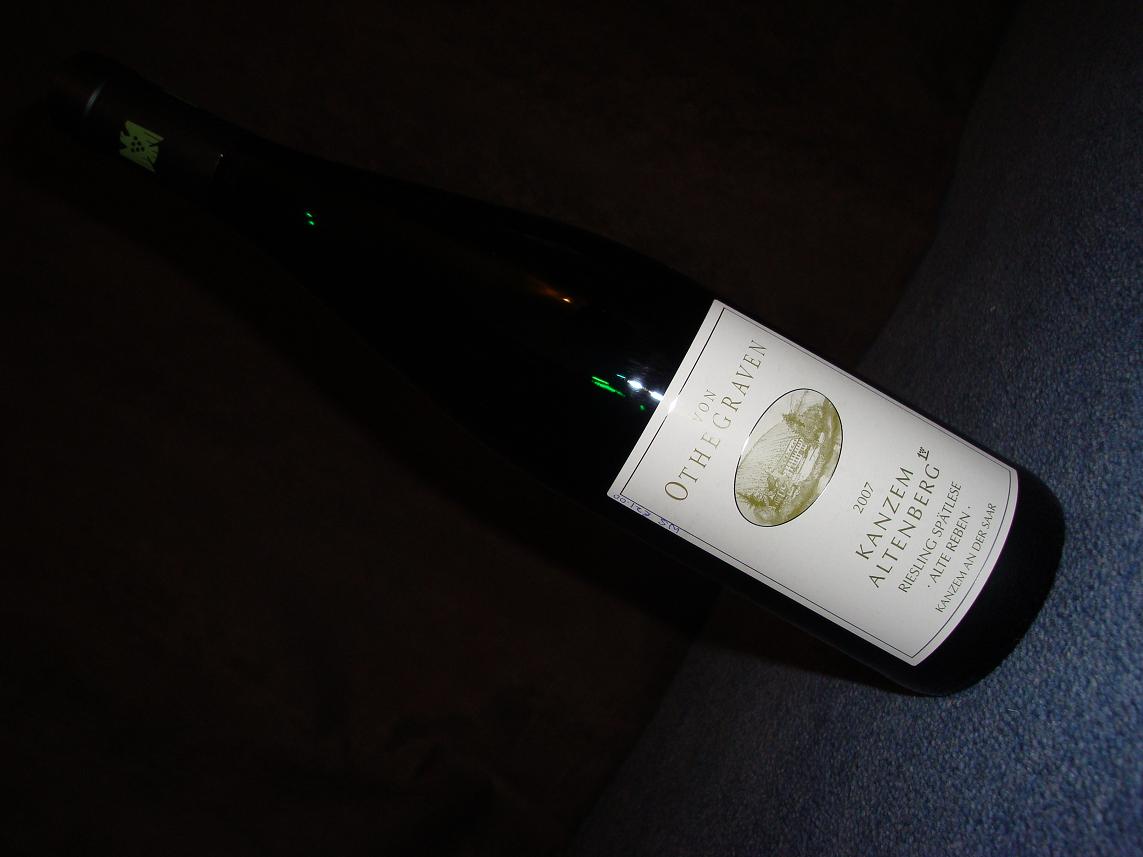 £21 for just 7.5% alcohol is not going to be a tramp pleaser, being even lower in content than park bench stalwart, Carlsberg Special Brew.  However, not many park benches smell as intoxicating as this lychees and honey concoction.
Tasting of honey, pineapple and golden syrup it went excellently with crispy duck and pancakes.  You might consider selling the last of your bank shares to afford it.
2007 was reported as a good year in Germany but is good Riesling always this expensive?  I suppose, like Robinho and Sean Wright-Philips, you have to look at value not price.  Things are not so bad at Man City.  We have some great players.  In addition to SWP and Robinho we have Jo, Elano, Petrov, Richards, Johnson, Kompany and Ireland.  Will 2009 be a good vintage for Man City?  We are only a decent manager away.