I have just arrived back in the UK after a short sojourn in the north of Italy.  Driving home from the airport, a Tesco visit was necessary to restock mundane stuff like orange juice and milk, and meaningless luxuries like food.  But I couldn't resist checking out the wine shelves for few essentials.
In Italy I tried to sample a few local wines, Piemonte being the nearest wine region.  I had a couple of bottles of Grignolino, for example, the common feature of which was a slightly unpleasant salty after taste.  I know what you are thinking ladies – let's go no further.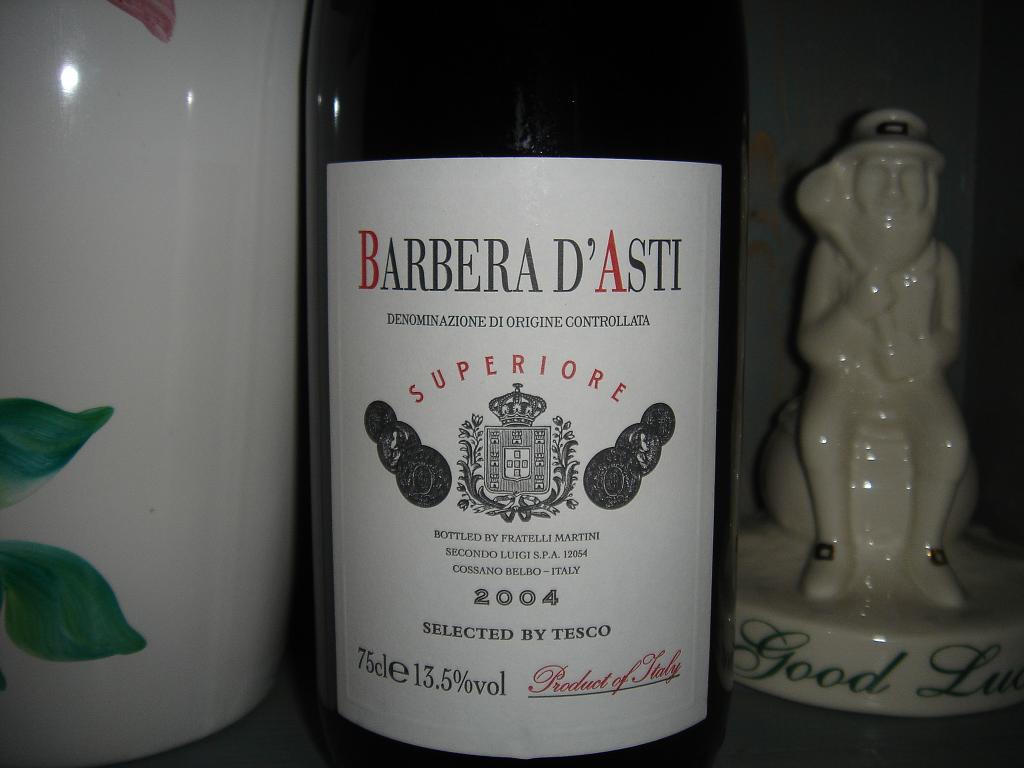 My local Tesco is the size of Terminal 5 and has more than a full aisle dedicated only to wine.  I was disappointed to see that a tiny proportion had been allocated to Italy, and to boring predictable choices like Barolo, Chianti and Pinot Grigio from an unnamed source.  I nearly walked off in disillusionment, but just before my legs moved, my eyes picked out a special offer.  Tesco Finest Barbera D'Asti at only £4.99.
Stresa, where we stayed, was pretty disappointing for food and drink.  I have a couple of places which I might write up if I get time, but mostly the food was average, the wine pretty poor (albeit cheap) and, for the home of coffee, the macchiatos were extraordinarily variable.
Tesco's Finest was pretty good for the price.  It smelt of bananas with custard and tasted of vanilla, cherries, liquorice and pepper.  I took the recommendation on the label and drank it with spicy pasta which it suited rather well.
It is on offer until about mid October if you want to grab a bottle.