Which came first?  The unlikely family name of Christophe Bonvin, or the bon vin he produces?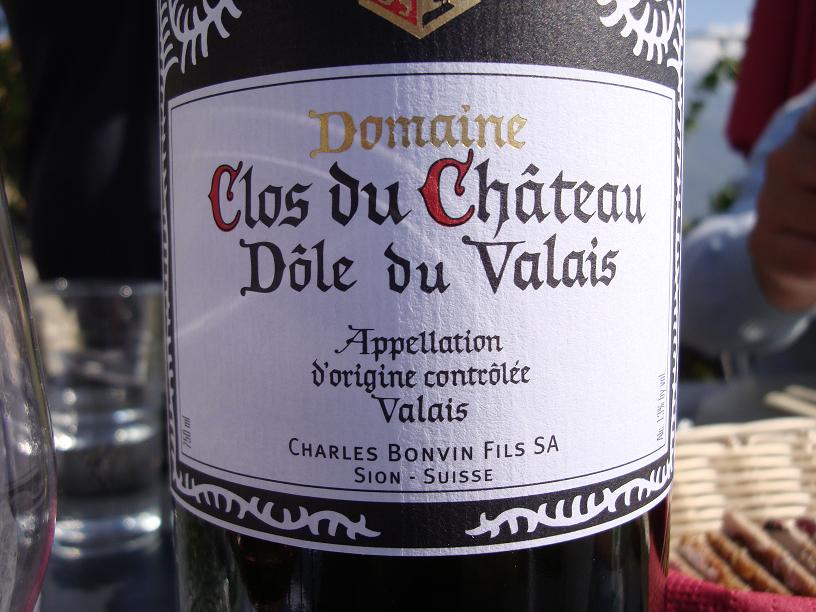 The latter has been in production for 150 years which makes Charles Bonvin et fils the oldest winery in the canton of Valais.  I tried a recent Dôle whilst watching the Swiss version of the Red Arrows air display across the Rhone Valley from Bonvin's Clos du Château garden terrace restaurant.  I say restaurant but I actually mean rustic Swiss shack with a basic kitchen and a few bits of random garden furniture.  And yet a sole jolly elderly gentleman was able to turn out steak tartare, médallions de foie gras, and une assiette valaisanne to die for.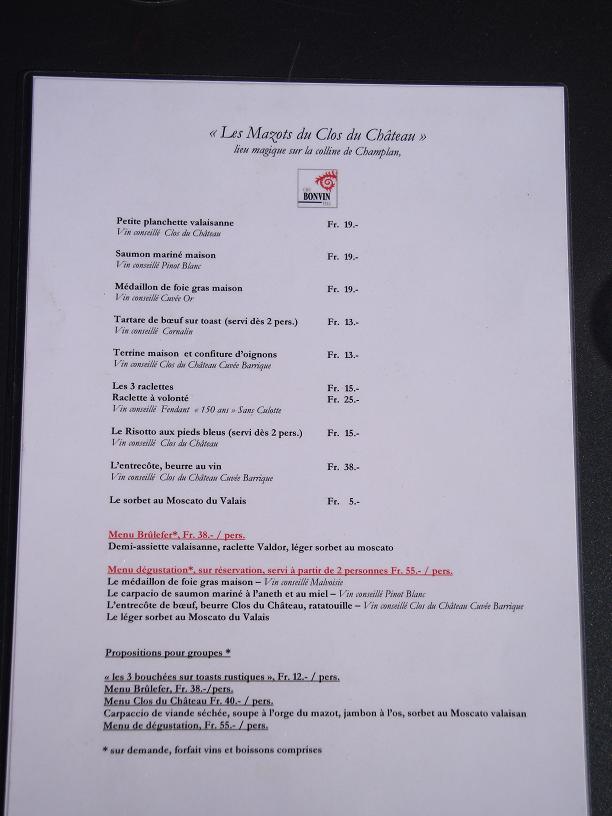 Christophe paid a flying visit.  The ex Swiss footballer told us about the various grapes he grows, what altitudes are best suited to each (after many experiments), how he feels the terroir of the valais is unique and unlike any other wine region.  However, Swiss wines are expensive to produce because the steep slopes make picking hard work.  Maybe this is why they don't appear on British shelves all that regularly.
The Dôle was about 55-60% Pinot Noir, the remainder Gamay.  The legal minimum is 50% PN.  Incredibly tasty, fruity and served lightly chilled as intended.  Just one of those moments in life.  Sitting on a sunny terrace on a late September afternoon with a great glass of wine, fantastic food, good friends, and jet aircraft performing acrobatics above just for me (actually I heard that the display was to honour the Swiss Airbase at Sion's 65th anniversary).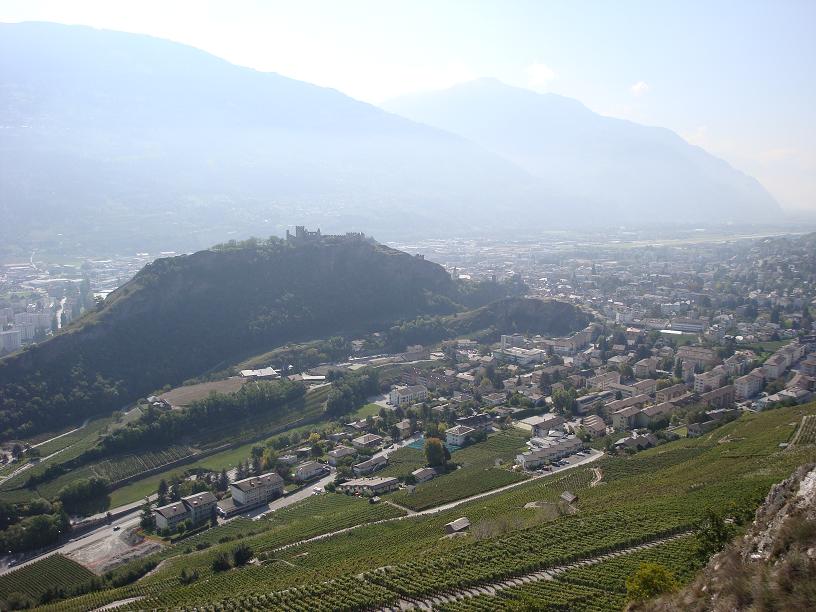 As it happens we were surrounded by Pinot Gris and Pinot Noir vines just a couple of days before the vendange.  Could I stay and pick a few grapes in return for a few cases?
Les Mazots du Clos du Château
Colline de Champlan, Sion, Valais, Suisse.
Réservations +41 (0)79 628 61 70
W: www.charlesbonvin.ch
Ring for directions, you will never find it yourself.