I am in Stresa where the scenery is incredible, Lago Maggiore is awesome and much bigger than I expected, but it's damn near impossible to hire a mountain bike.  Rather than rough mountain terrain, Italian bureaucracy is the obstacle.
So, with only Shanks' pony available, we headed up the hill to Mottarone, a majestic 1491m above sea level making this a near 1300m climb – a decent half day walk.  Mottarone turns out to be a small ski resort with 7 lifts and about 28km of ski runs – they look mostly blue and red, although on 1 October they are all green.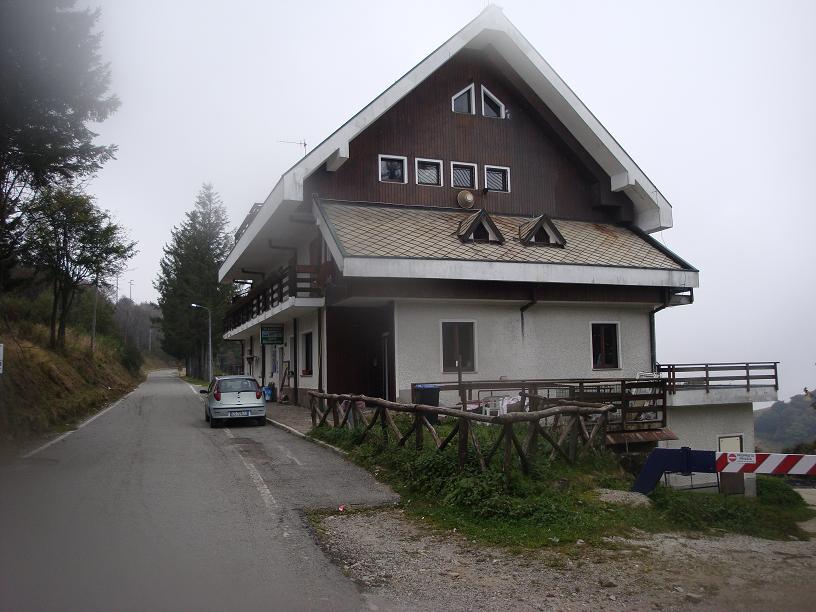 After a brisk 3 hour stroll (ignore the 4h10m estimate on the way markers), we were rewarded with a view of mist and cloud – shame because the view of the lake from up there must be stunning.  So following our peek at the summit, where a new ski lift is being built, we headed back down 60m to Casa della Neve for lunch.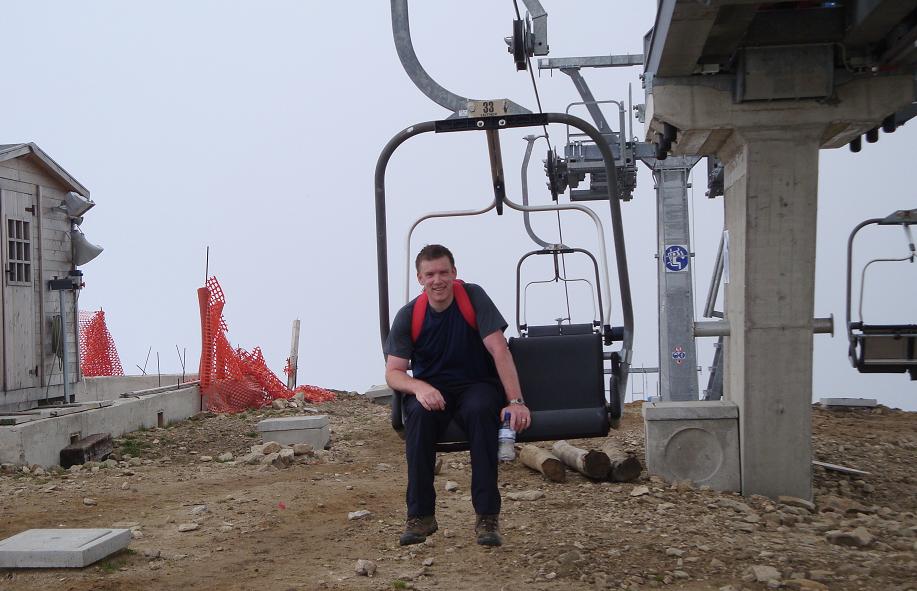 The walk up had passed through a number of pretty villages and included roads, steps, steep mountain paths and long straight slogs up rocky bridle ways.  But I hadn't bargained on seeing a Lamborghini, or a herd of cows charging menacingly towards me.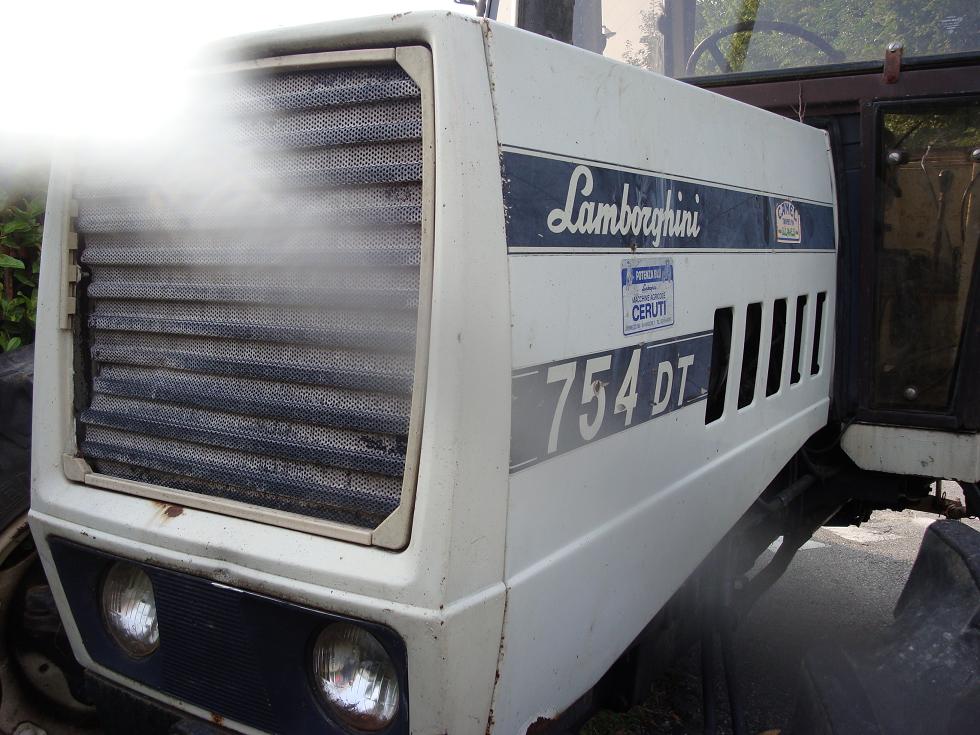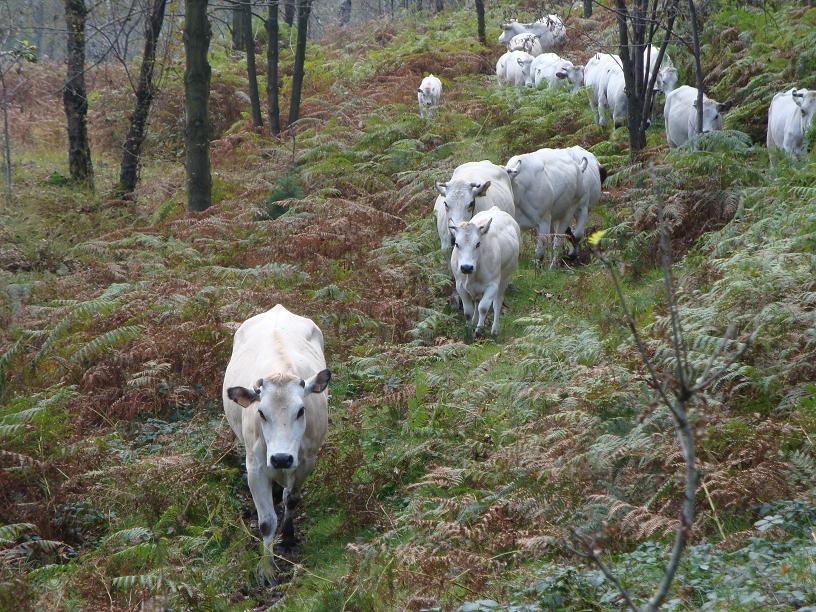 The Albergo was deserted but this is bottom of the low season.  Snow is not expected until December.  Sun likely to reappear some time in May 2009.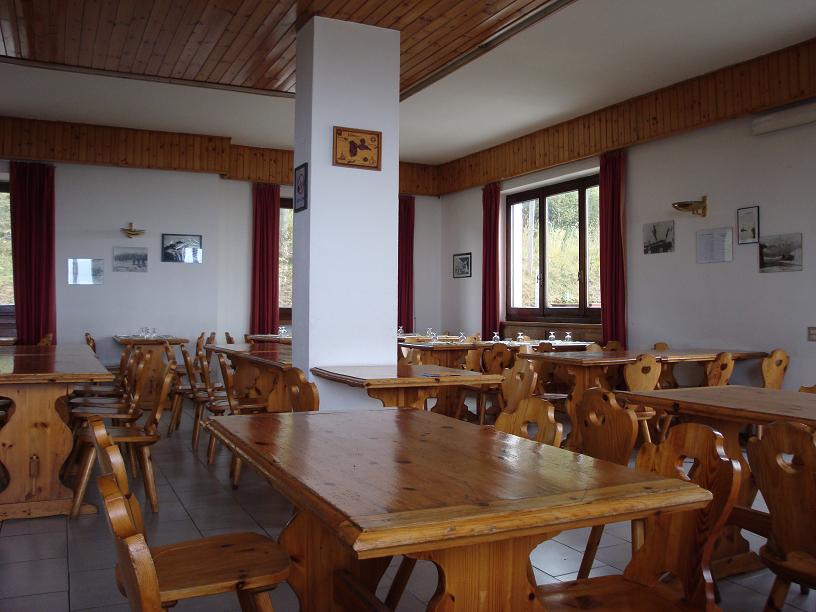 The food for me was Risotto de Cépe, which arrived much too quickly for risotto but was actually pretty good.  On the way up the hill, we saw a few old giffers (one with a gun who we were very polite to) who looked like they were searching for truffles.  They had not pig nor dog, from which one might assume that Ceps were the target.  I guess the giffers were lucky that day because the risotto was loaded with funghi.
The house white (un mezzo litro per favore) tasted better than most of the bottled wines I have tried in Stresa, which has been disappointing so far in the food and drink department.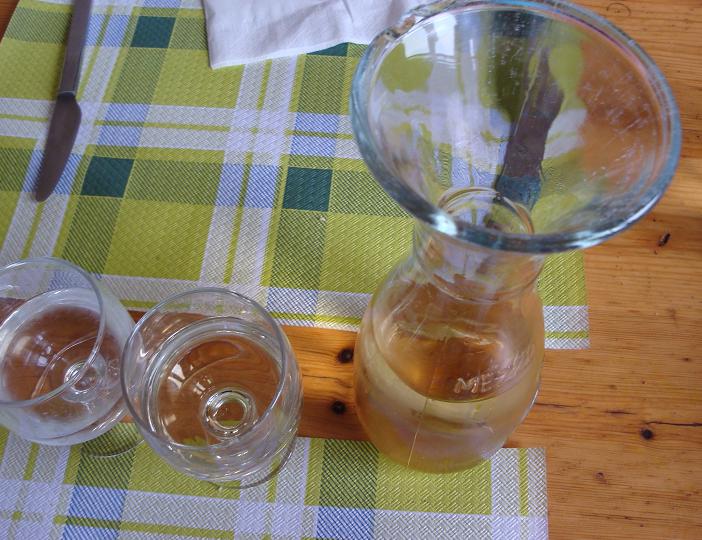 The total bill including wine and coffee was €33 (about £26 or US$46).  That's pretty cheap for a ski resort.
The lunch was well worth the walk, but if you are short on time (or breath) you may like to take the conveniently located cable car from Stresa to Mottarone (about 20 minutes).
Albergo Ristorante Bar Casa Della Neve, Mottarone, 1 28838, Stresa VB.  Italia.
T/F: +39 (0)323 923516 Â M:Â +39 335 7636962.
W:  www.casadellaneve.it  E:  info@casadellaneve.it