I am in Switzerland for a couple of days mountain air which coincides with the deer shooting season, so Edith tells me, anyway.  Edith is the patron of Chez Edith, a charming chalet style restaurant in Nendaz.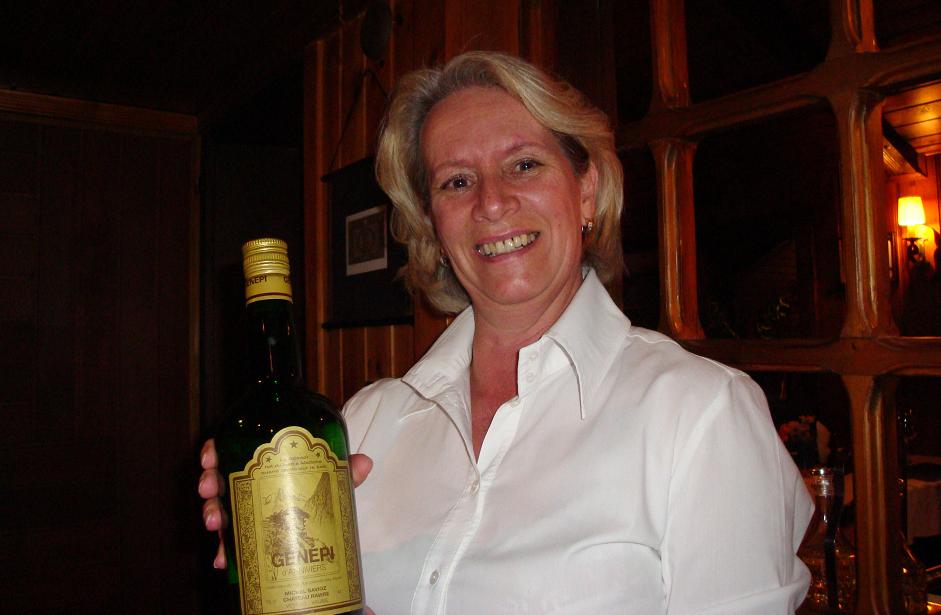 Shown through to a private room for six, I did feel rather smug until I realised that we were in some sense gaoled.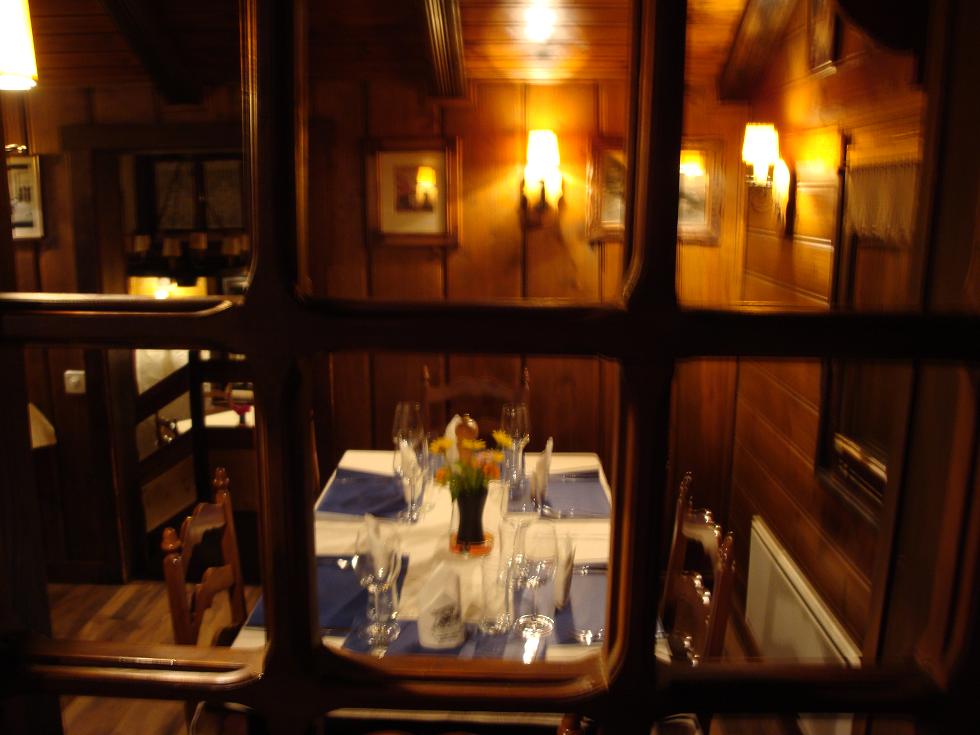 The room is cosy.  Yes cosy.  Very low ceilinged is another good description.  Peter and Alan decided to prove just how low by kissing it, but fortuitously I caught them in a "howl at the moon" devil's pact pose which they won't thank me for publishing.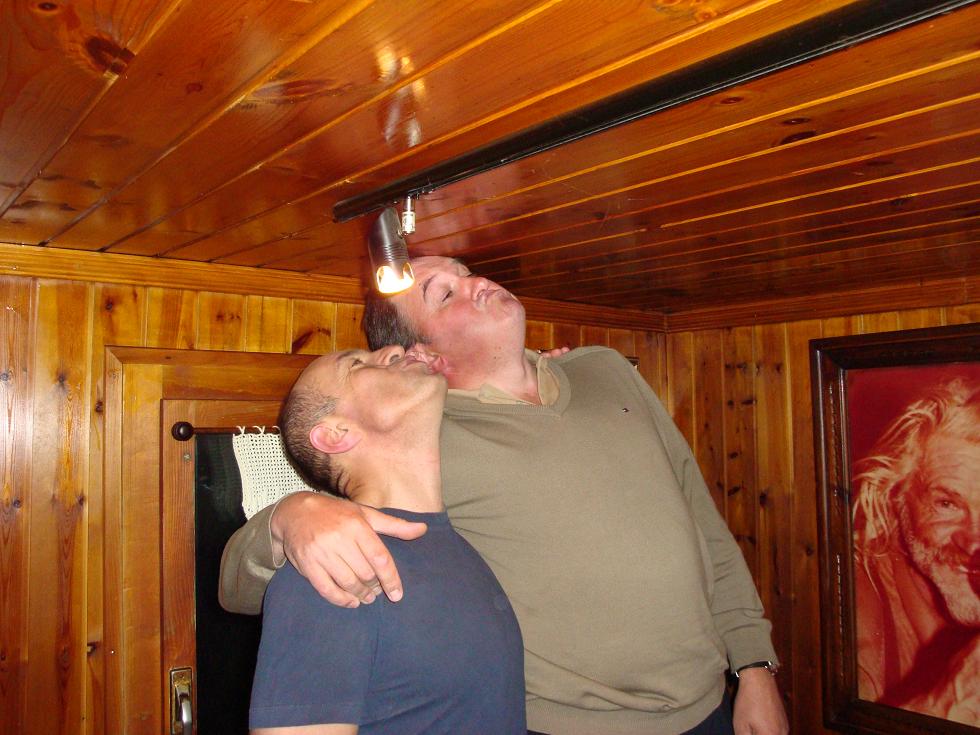 Being the season, the specials menu was Bambi's parents.  Filet de Cerf avec pâtes et choux rouge was the daddy and was my choice.  Biche was mummy, and Alan and Heidi's choice, served with a vat of boiling oil to cook the raw meat.  My filet was simply the best deer I have ever eaten.  Smooth, lean, and tasty it beat most fillet steak hands down for both flavour and texture.  Serve it saignant (rare) at all costs.  The pasta turned out to be tagliatelle, my favourite, cooked just so.  Red cabbage I can take or leave but this one was more takeable than most.
A salad with a decent French dressing was the pre-cursor to venison heaven.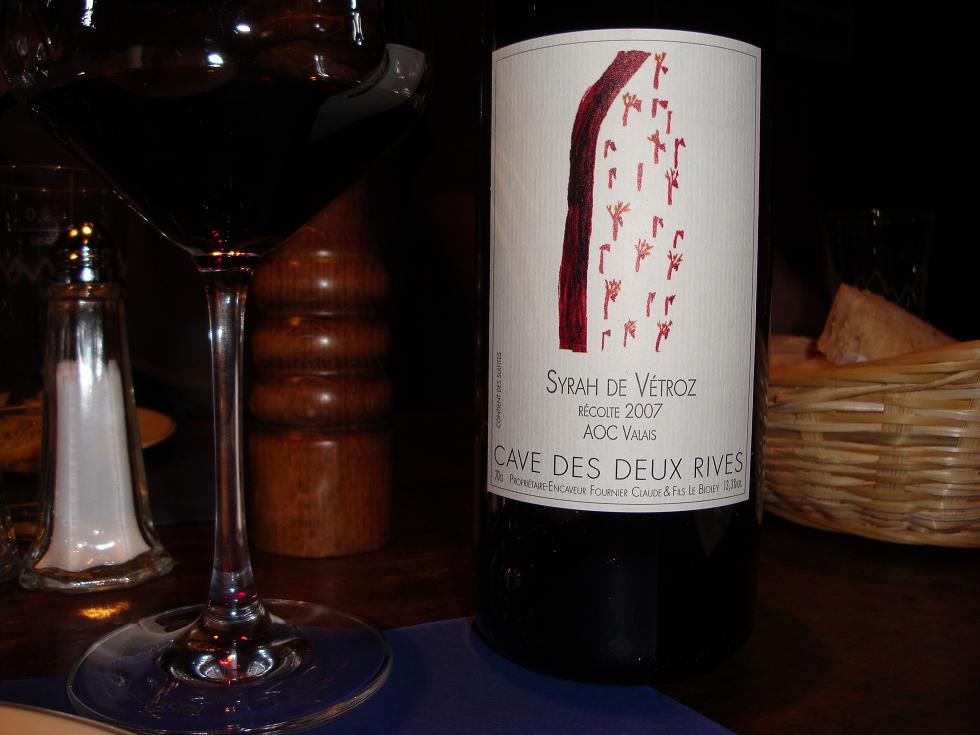 Edith recommended a local Syrah to go with the rich meat.  I don't know if my glass was dirty but the first pour smelt of condoms.  At CHF42 (about £21) it turned out to be a real bargain.  By the third bottle the condoms had been put back in the wallet and replaced by caramelised toffees, blueberry and orange with some spicy, peppery flavours.
The wine list was simple and local as you would expect from a place located on the edge of a very steep hill and just below a deserted single track mountain road, barely passable by yak or elephant, although modern 4x4s seem to make it through.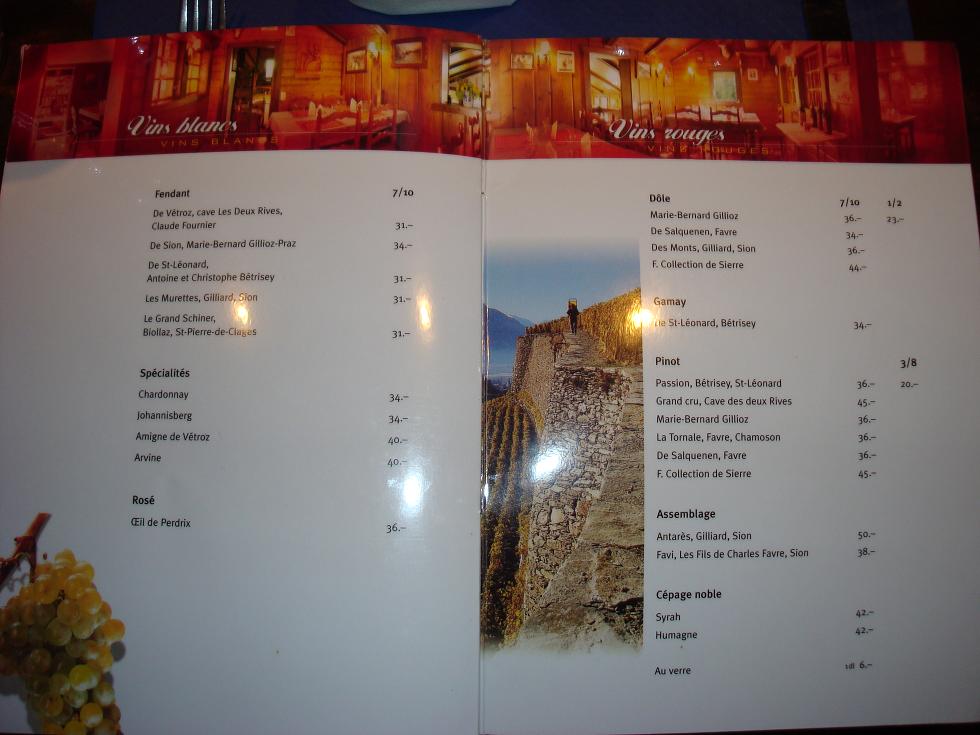 One further pièce de resistance turned out to be the toilets with a fantastic automated cleaning mechanism.  Are the Swiss the cleanest race in Europe?  They are certainly amongst the best cooks.
Could I find any complaints?  I'll try my best.  The Génépi was not home made, but then Edith did not look very game for trawling August mountain tops for rare plants to soak in vodka.  The spirit she buys in is almost as good as the secret recipe home brews that adorn many an alpine resto.
Although close to the Italian border, the macchiato was more a cappuccino, and whilst in the French speaking part of Switzerland, there was no Armagnac on the digestif list.  I could have been unreasonable and complained but on reflection, I have never seen Calvalais on a London menu.  This is the valaissane answer to Calvados and much nicer, by the way.  I have also never seen ice cream made from conifer sap.  When served with a slug of Genepi, this was the most unusual, original and entertaining mouthful since Monica Lewinsky.
If you are in Nendaz to ski, bike, walk, paraglide, or simply drink and eat, you must not go home without visiting Edith's place.
Chez Edith, 1997 Nendaz, sur la route de Siviez, Suisse.
T:Â  +41 (0)27 288 21 89