We met Jeffo and (pregnant) Michele in Didsbury (Manchester) for Sunday lunch.  Jeffo knows these parts well and had tasted his "best lamb ever" at a place on Burton Road – Rhubarb.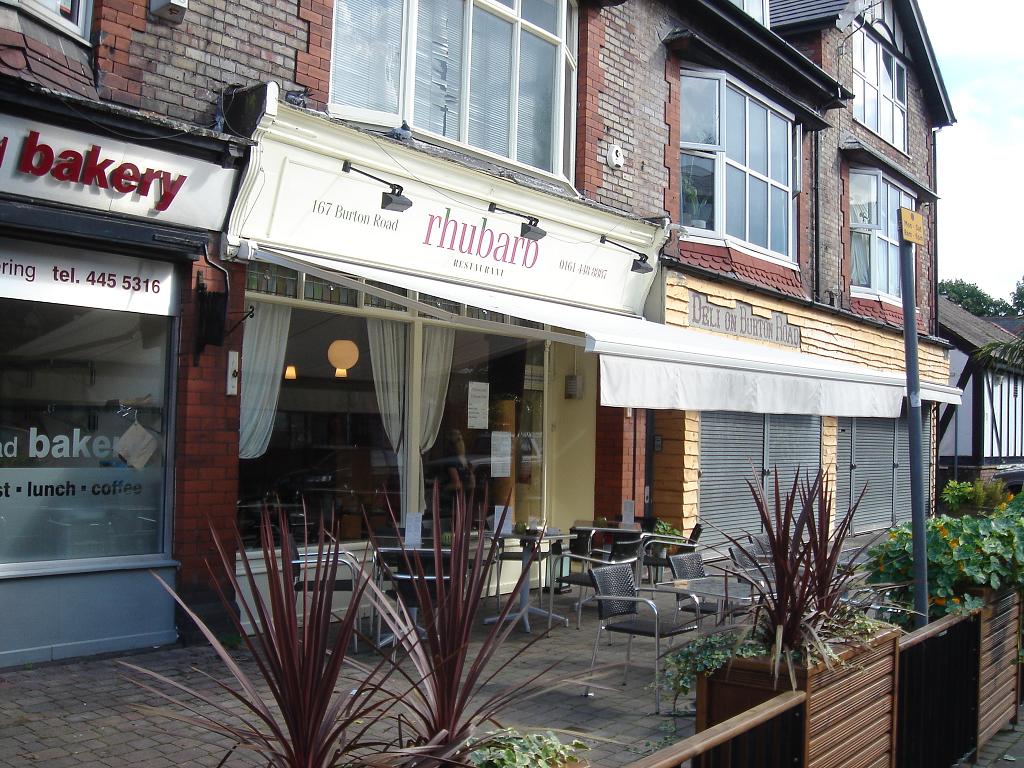 It was small and well packed with tables, but pretty full of happy looking customers.  A bistro type atmosphere but with the warming sense that you are visiting old friends.
We rejected the Sunday lunch special menu in favour of the à  la carte.  We were only there for one dish, "is the rump of spring lamb on?" Jeff enquired and was advised that we could order anything from the menu.  So we ordered lamb all round.
Ten minutes after placing our order, an embarrassed head waitress came over.  "Sorry but the lamb is off, we sold our last portion last night".  Last night???  Couldn't you have told us this when we sat down?  Maybe when we asked for the main menu?  Or even when we specifically asked if the lamb was on?
I ended up with the Pork Catalan which was perfect in every way except the pork was over-cooked.  Fortunately this was well disguised by an awesome sauce comprising tomato, herbs, chorizo and cannelini beans.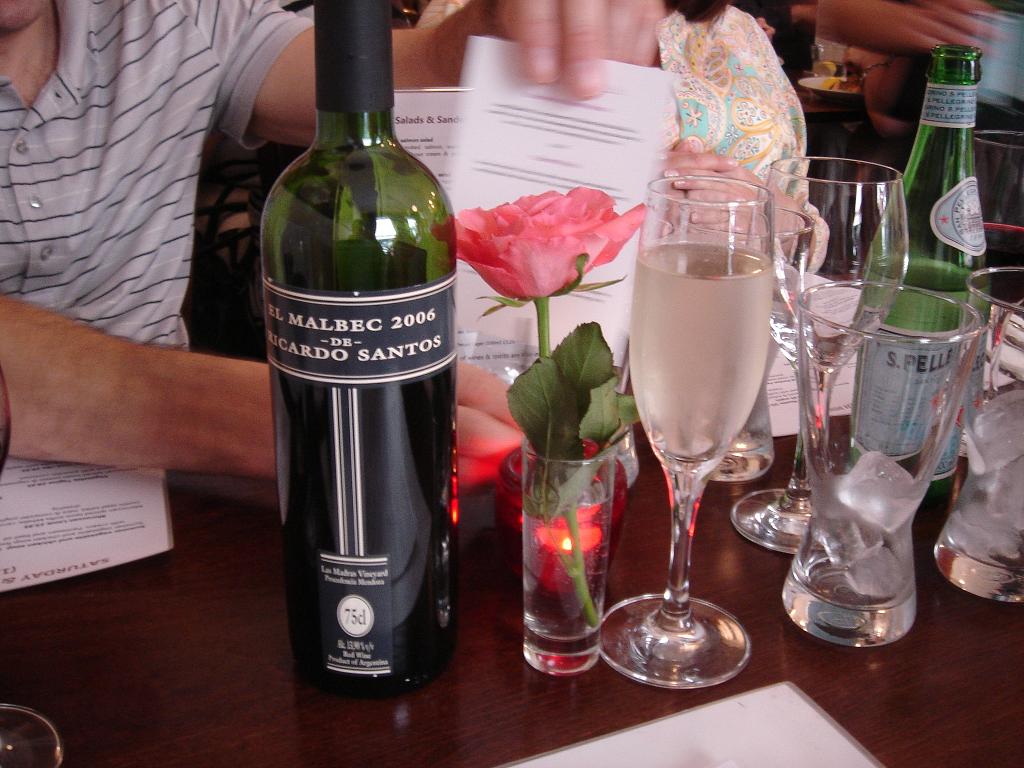 Time to focus on the wine then.
An opening glass of Prosecco was not that impressive – jelly tots – quite bland.  The El Malbec de Ricardo Santos at an unusual (and I believe illegally labelled) 13.9% alcohol was not much better.  I don't trust wine lists that don't mention the year (turned out to be 2006) as this points to either a lack of interest in wine or an infrequently changing list.  Imported by MWW, the Malbec smelt of tin foil and tasted of bitter coffee and black pepper.  Not great.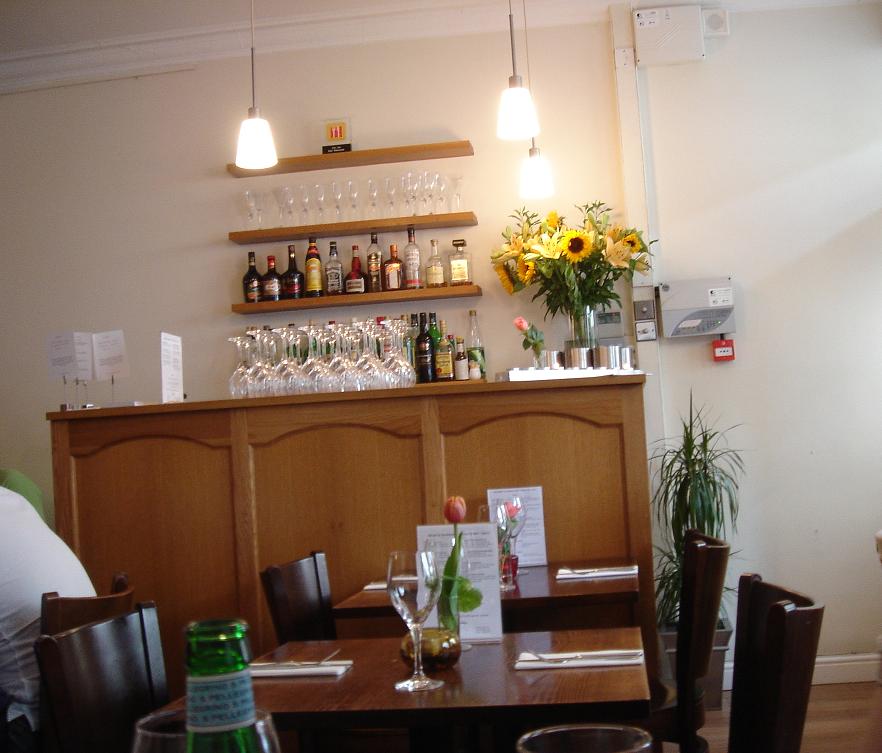 The Prosecco and Malbec may not have been the nicest wines in the world but they were alcoholic and going down the hatch.  Even though Jeff and I were the only ones drinking, we held our noses and quickly despatched the South American wine and ordered one from Australia.  We were on a roll.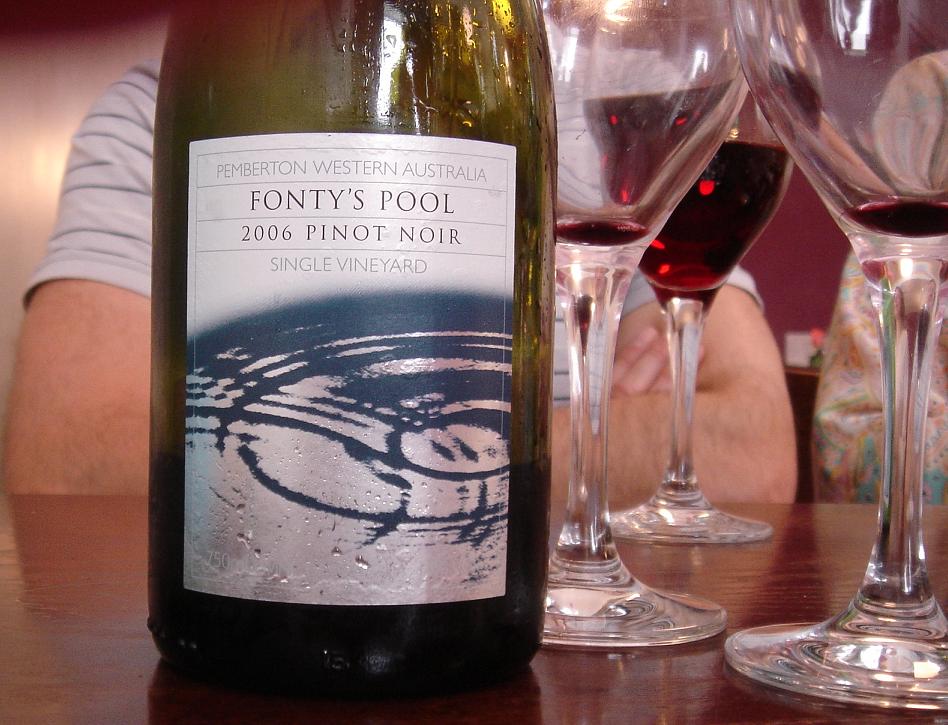 Fortunately, Fonty's Pool was a much nicer drink.  The head waitress (we had been promoted since they saw me taking notes) knew that this Pinot Noir from Pemberton, Western Australia, should be lightly chilled and bemoaned the fact that most customers wanted it served in a hot water bottle.  She happily got an ice bucket and a quick chat revealed that she did actually know a bit about wine, which is always comforting in a resto.  At a legally labelled 13%, Fonty's Pool was light and drinkable tasting of crème brulée and compost.  I found it online at www.everywine.co.uk at £125.26 per case.  Rhubarb's price of £22 makes the mark-up 111% which is pretty good value I think.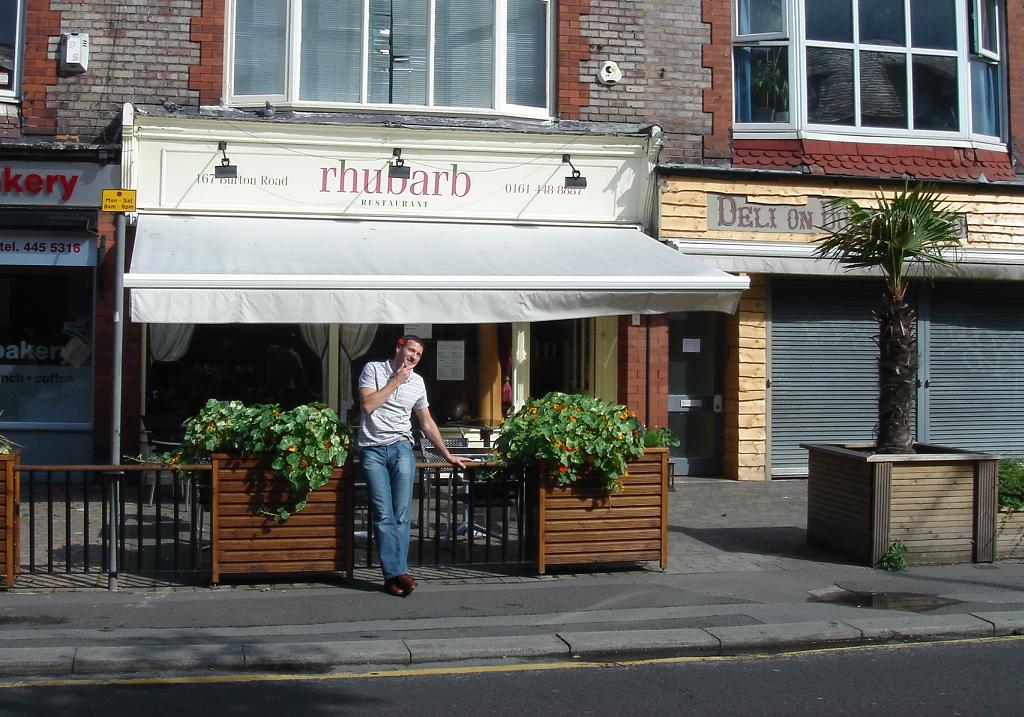 I think Rhubarb is a place well worth visiting and I will probably return, but I will telephone first to ask whether the famous lamb is on the menu, and I then will telephone again and ask for a second opinion.
Rhubarb 167 Burton Road, West Didsbury, Manchester, M20 2LN. 
T: 0161 448 8887.  E: info@rhubarbrestaurant.co.uk.
W: www.rhubarbrestaurant.co.uk