If a bottle of wine costs more than £20 then I take it seriously.  I am tight as a gnat's chuff after all, being from the north of England.  My recent visit to Nicolas on Berwick Street (in the grim South of England) resulted in £23.50 being added to my overdraft and the harsher penalty of ridicule from some readers.  The stakes placed on this St Julien are high.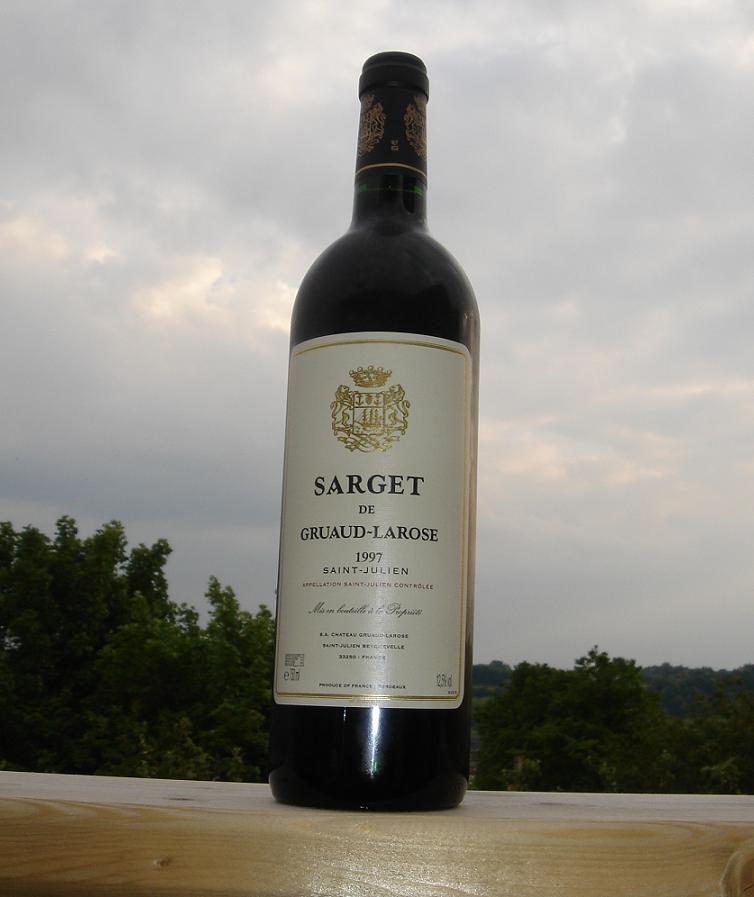 Since I discovered Nicolas in London, I've spotted new branches appearing more frequently than Caffé Nero coffee shops.  It's like buying a Ford Mondeo then realising that everyone else on the road also owns one, and most chose the same colour as you.  Reading around, it seems that the famed wine "corner shop", revered by French drinkers possibly since Napoleon was in shorts, bought venerable British institution, Oddbins and had started converting stores to the French brand in large number.
The restructure brought about by the new owners of Oddbins was not without controversy.  The Nicolas brand was not so popular in the UK.  Accused of being bland, arrogant, and too Franco-centric it was the very cliché of the British view of les bleus.
I used to like the quirky old Oddbins shops, so I was pleased to read that a Surrey based outfit by the nifty name of Ex Cellar has acquired the 158 branch remainder of the Oddbins estate.  Ex Cellar's Simon Baile, whose dad Nick ran the British chain in the dim and distant past, has promised to bring the "odd" back to Oddbins.  Let's hope he also diversifies a little towards the New World that Nicolas seems to shun.
Anyway, my visit to Nicolas was a veritable france outre-mers with barely a wine from outside l'hexagon.  But I don't see that as a bad thing.  I love New World wines and probably buy more from South America than anywhere else, but there is always room for a quirky and dingy wine shop that is ruthlessly and obstinately French.  And I find the French quite engaging for the most part.
Sarget de Gruaud-Larose is the second wine of deuxième cru, Château Gruaud-Larose who, amongst other triumphs, proudly owns the world's most annoying website.
Fortunately they spend a few more quid on their wines and this 1997 Sarget was pretty good.  At a very modest 12.5% alcohol, I was worried it might be lacking in interest and the first smell was vegetal with a faint whiff of cabbage.  The cork looked in superb condition and was just starting to darken slightly.  The second sniff was more fruity.
Drinking the wine, firstly, I found it quite tannic, spicy earthy and loaded with plums and blackcurrants.  After a bit of air, it tasted older, less tannic, more fruit and veg.  Less of the blackcurrant you might expect from Cabernet Sauvignon, but plenty of plums, root veg, aubergine, roast peppers and soy sauce.  I suspect a slug of Merlot and other varietals outnumber the cabs.  A very interesting mix.  Complex, like the French psyche.
Perhaps more concerned with being interesting than being popular, like our friends at Castel Frères, the owners of Nicolas?