It's always a bit risky reviewing a wine received as a present.  This bottle by Maison Louis Max came from my good mate Tony Atkinson and I know he got it from a specialist wine retailer in Liverpool.  It's really tough to find online and according the website has a select and very limited (and no doubt highly discerning) customer base.
I love the slightly irreverent labels.  Much more lively than the sombre output of the average French label draughtsman.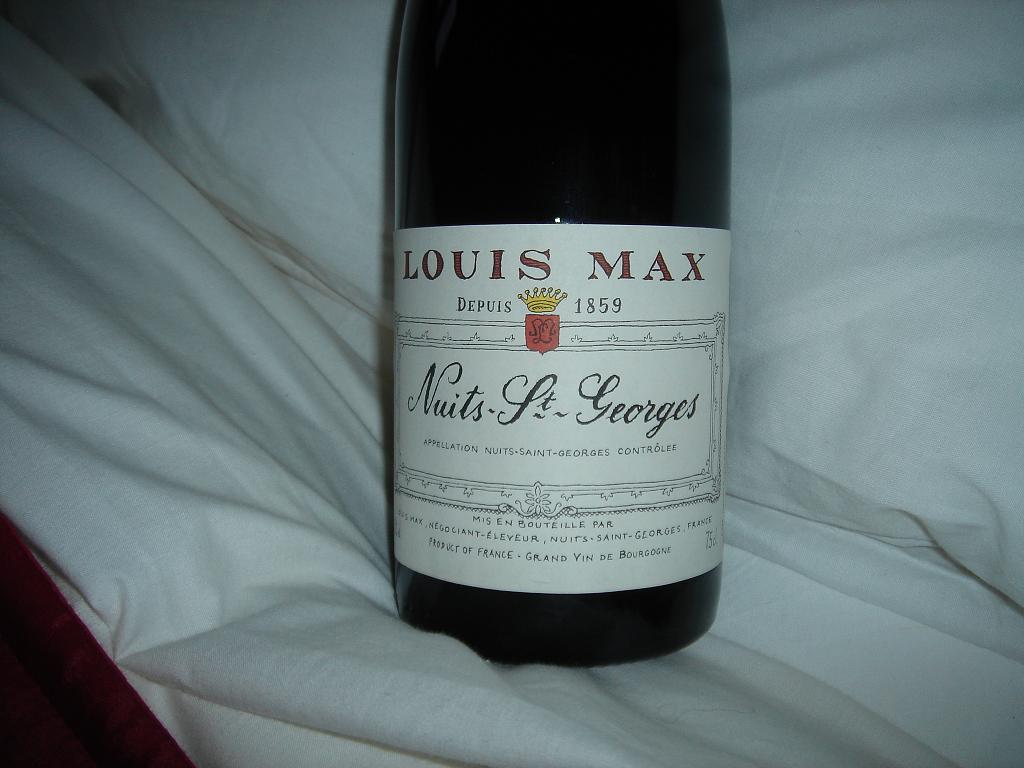 I also loved the wine although it would be unfair to call it irreverent.  A herby nose of crushed basil, red berry jam and compost is fairly typical Pinot Noir.  The taste is like strawberry jam with tarragon.  Really delicious cutting a dapper line between refreshing and serious.
Top slurp – I'll keep an eye out for more by Louis Max.