This week I am off to see a cricket match (US readers start snoring now).  However this bottle looks more like a baseball bat (RoW readers look on in awe and dismay).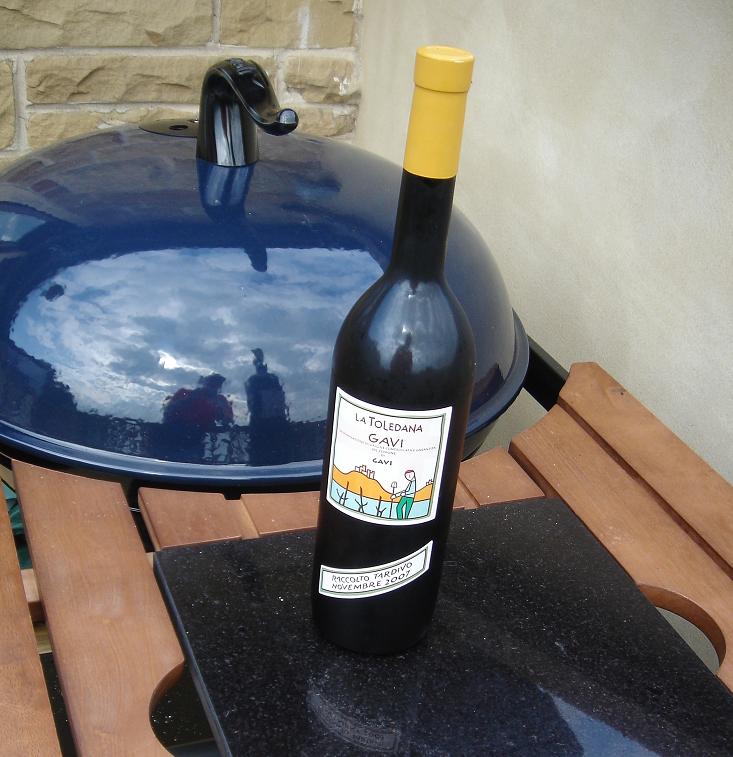 This late harvest (November 2007) from Gavi certainly has a striking bottle.  What about the wine though?
It is the colour of healthy pee and has a sort of pungent sweetness, but I expected it to be sweeter.  In fact it had good acidity and the overall balance of Michael Vaughan combined with the aggression and flair of Kevin Pietersen.  The taste is of Tropicana grapefruit juice and pear juice with some lemon zest and a bit of sherbet dip. Very refreshing as an aperitif but as a food match it went superbly well with pitta bread and hummus.
I picked it up at Majestic for £8.69