Fortnum and Mason is my secret preferred meeting place in London because its 1707 basement wine bar is discreet, well located, and staffed by knowledgeable people who serve wine in the correct Riedel glasses.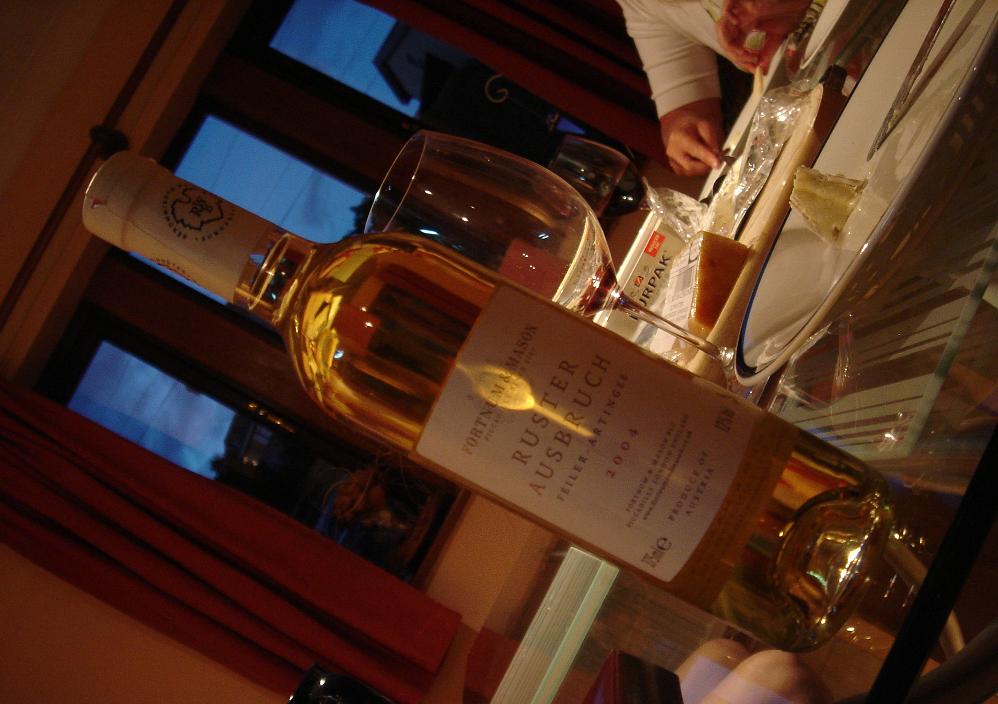 Above all it is great value, since the wine bar price list (by bottle or by glass) is basically the (adjacent) wine shop price plus £10 corkage.  This offers tremendous value if you move up the wine range.  However, it doesn't mean that the wine shop is necessarily cheap.  I sense that prices are a probabably a shade above many retailers, although clearly there is a premium to pay for the legendary service and name.
I thought this Ruster Ausbruch looked a bit rich at about £15 for a half bottle, but having sampled a glass in the wine bar, I knew it was good, and that it wasn't just the price that was rich.
Sweet intoxicating mango and passion fruit with pineapple chunks in syrup makes it a perfect match for most cheeses.  Compares very well to a decent Sauternes and in that sense perhaps it is not so expensive.