My wino mate, Robert, opened a debate about whether bringing a supermarket branded wine showed good judgement, or embarrassed your dinner party hosts.
Most winos concluded that it shows good form to see through the label and judge the wine.  In fact, spotting a bargain winissimo in sheep's clothing is a big coup for a wine snob (assuming he can convince his friends that the wine is really worth much more than the actual price).  I have a personal view here.  I simply don't care where the wine comes from, or the name on the label, or the price, but I am a sucker for packaging.  On that measure I am not sure why I picked up this ugly bottle at Sainsbury for £6.99.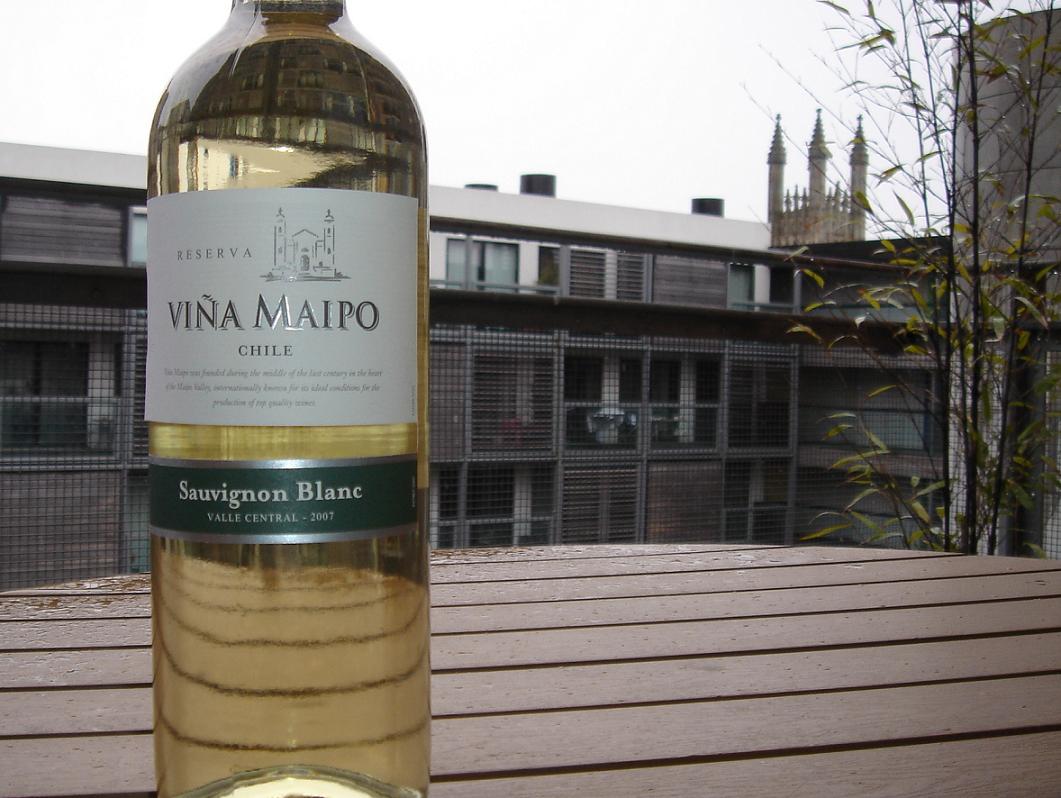 The comparator for a Sauvignon Blanc from anywhere else in the world is New Zealand.  If there is one thing that the Kiwis do well it is package and label their wines.  If there is another thing they do well it is make them taste zingy, fruity and interesting.  This one only just misses the mark on the flavour, but steers well clear of packagus pulchritudinus‡.  Lot's of gooseberry, but no exotic fruits.  Lot's of acidity but the sweetness tastes a bit artificial.  At £6.99 it is a good buy, but for a couple of quid more I would go Kiwi and drink one bottle less per month.
Or maybe I am just affected by the drab packaging?
Viña Maipo Sauvignon Blanc Reserva 2007 Valle Central – Sainsbury £6.99.
‡  On the plus side, I was impressed to see the label recommending a serving temperature of 8 to 12ºC, much warmer than the 3ºC that most restos serve SB.