I stumbled across this branch of Nicolas in bustling Soho.  Wine shops are magnets to my liver and I felt the power dragging me across the street and in through the door like I was a hypnotised automaton.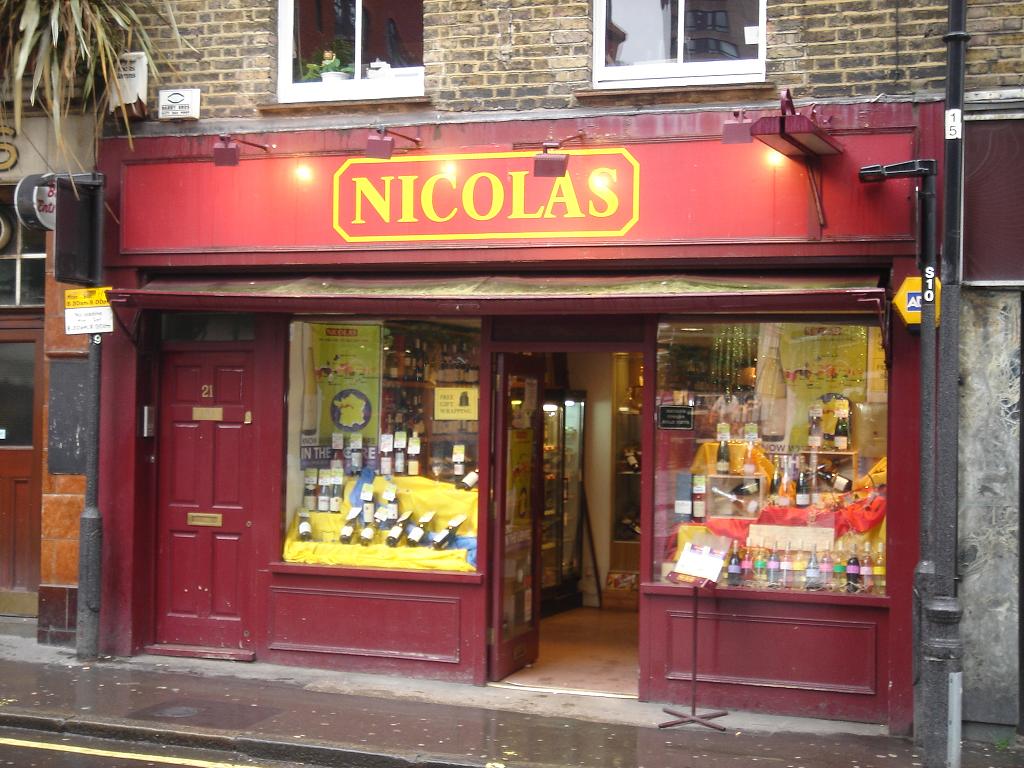 Julien (the manager) was French and, therefore, knew a bit about wine.  He persuaded me to part with about £50 (US$100) on four bottles, but I made him work for it.  "Have you got anything unusual?, Is Bordeaux better value than Burgundy?  Would you recommend this cheap plonk from Morocco?  Why haven't you got any South American wines?".  My list of banal questions droned on and Julien manfully responded.  I probably would have bought more if I hadn't been on the train back to Leeds the next day.
My Nicolas branded box received some attention.  On the tube back to the hotel a gurning sycophant smiled hazily "erm, it's my favourite shop!" she said, realising I was looking at her quizically.  The owner of the resto we ate at that evening also nodded approvingly at the cardboard carrier.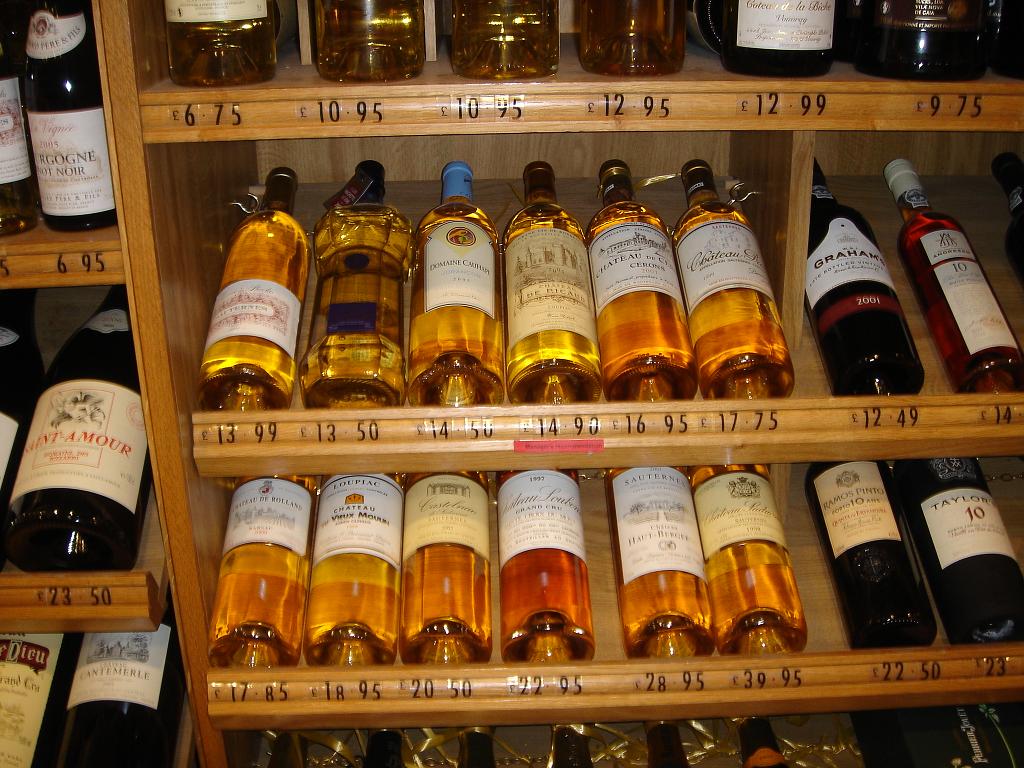 I'll post about the wines when I get around to drinking them.  In the meantime, if you like French wine and you have a branch of Nicolas nearby, I would pay them a visit.  Apparently there are 80 stores in England.
Nicolas, 21 Berwick Street, Soho, London W1F 0PZ.
T: +44 (0)20 7494 4287 W:Â  www.nicolas.com