In deepest Evian-les-Bains I found one of the best wine shops ever.  La Cave à Paul had such a wide range of Armagnacs going back to the year dot.  But they had none from 1964 (year of my birth), so I settled for second best 1966 (last time England won the World Cup).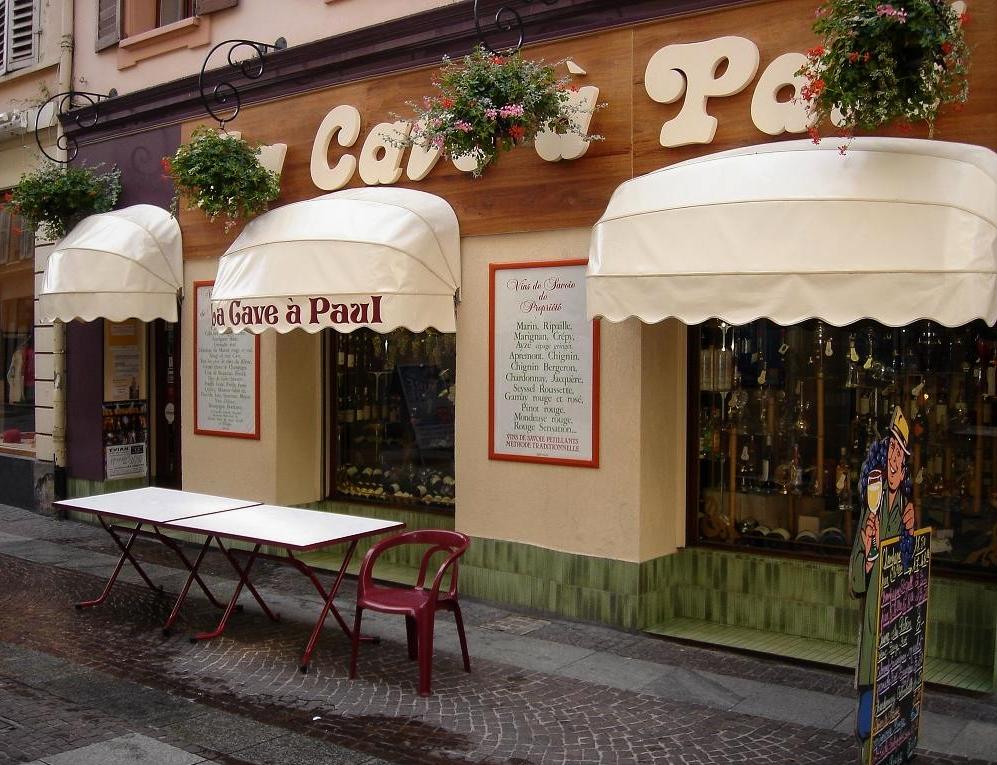 And when I got home I discovered that I had also (sort of) unknowingly bought some duty free Armagnac by Sempé (we flew from Geneva, Switzerland).  It was time for a taste test.  But hang on!  There is more complication because I had also invested in Riedel glasses.  The Cognac glass is a small tulip (on the left of the photo below), whereas a traditional Cognac or Armagnac glass is a bowl (shown on the right).  An interesting experiment was to ensue….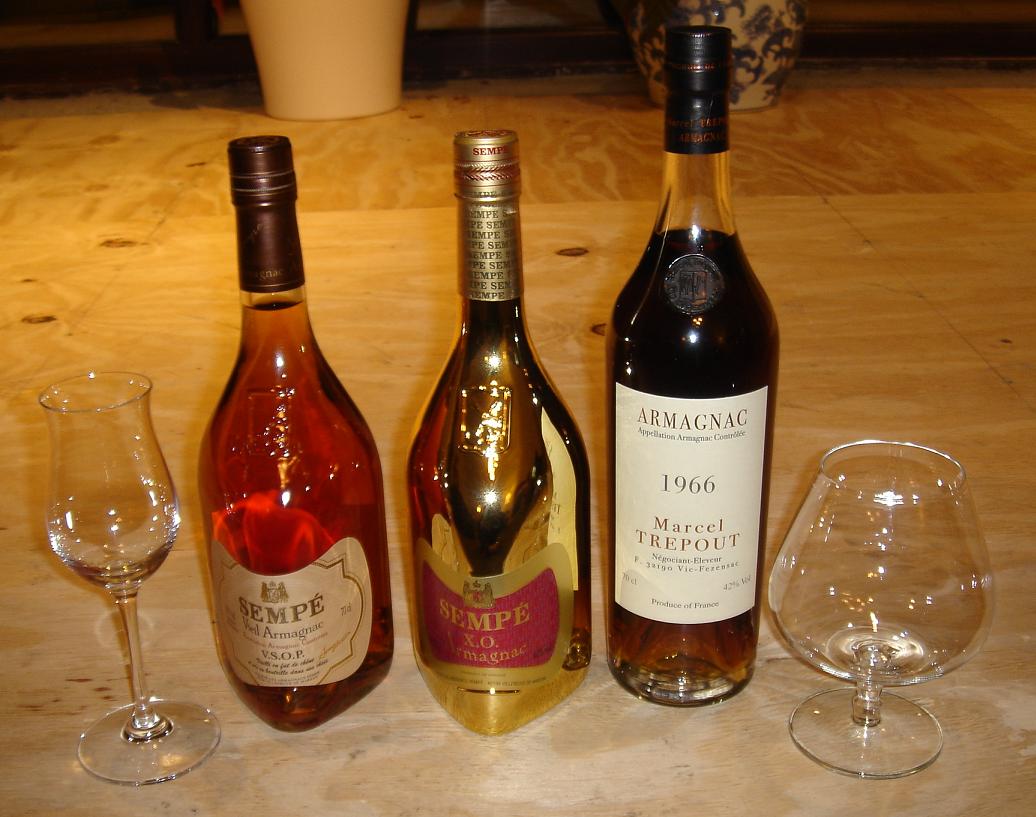 The 1966 Marcel Trepout was dark and moody like Marlon Brando.  In the bowl it smelt of menthol vegetables.  In the tulip, Caramac and coffee.  The taste from the bowl was quite rough, surprisingly, with burnt toffee almonds and coffee.  More like an espresso with an intense short sharp shock of a taste.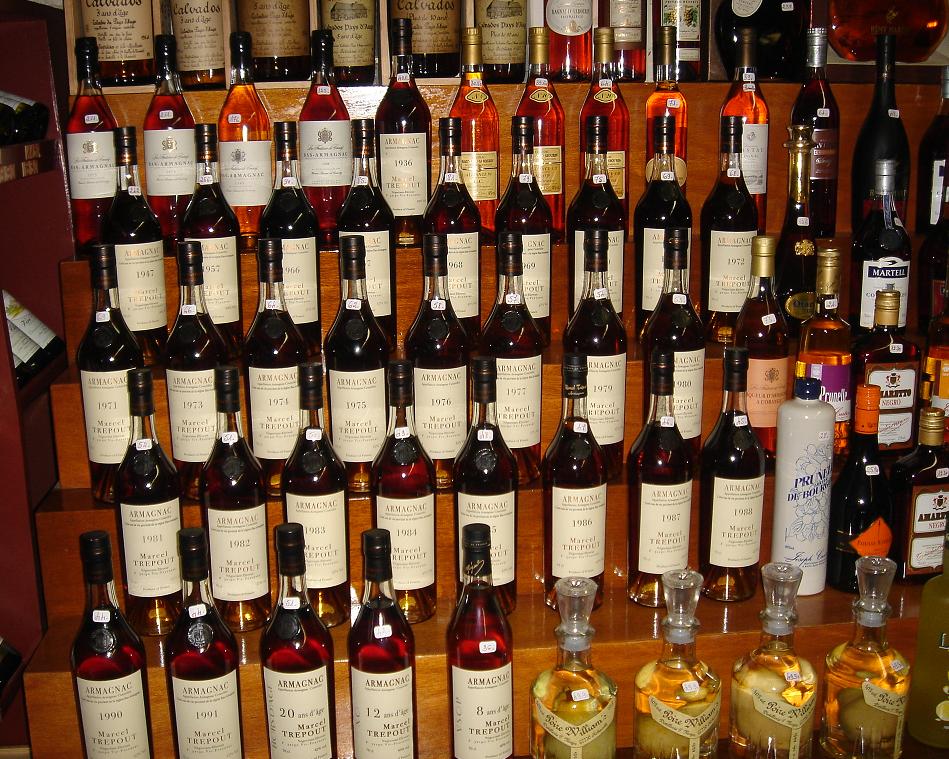 In the tulip it was slightly smoother with caramel and golden syrup.  More like a cappuccino, smoother, creamier, longer lasting and good to sniff.  So in my view the tulip wins.
I should explain that I love brandy but find Armagnac so much better value than Cognac.
So the next two Armagnacs I tried only in the Riedel tulip.
The Sempé XO had a hint of caramelised apples, toffee apples and parkin.  Nice.
The Sempé VSOP had a less strong aroma with brown sugar, candied peel and fruitcake.
Result?  Actually my top choice was the Sempé VSOP, the cheapest of the bunch.  Surprisingly smooth and tasty.  Second was the Bobby Moore of brandies – 1966 Trepout.  Third and last was the Sempé XO which was a bit too rich.
In terms of which glass won, that depends on how you take your coffee.  If you are an espresso person take the bowl.  If you are a cappuccino person take the tulip.  That's not intuitive but try it yourself and you will see what I mean.
As for Cave à  Paul – you may find me back sampling their vins doux very soon.