Does size matter?  The dreaded question that haunts 90% of men (but never seems to concern the fairer sex), obviously played on the mind of Mohammad Iqbal Tabassum in 2001 when he bought a former Providence Congregational Church to turn it into an Indian restaurant.
The Aakash, which claims to be, and almost certainly is, the largest Indian restaurant in the world, occupying, as it does, a large parcel of land in Cleckheaton, a small town in West Yorkshire.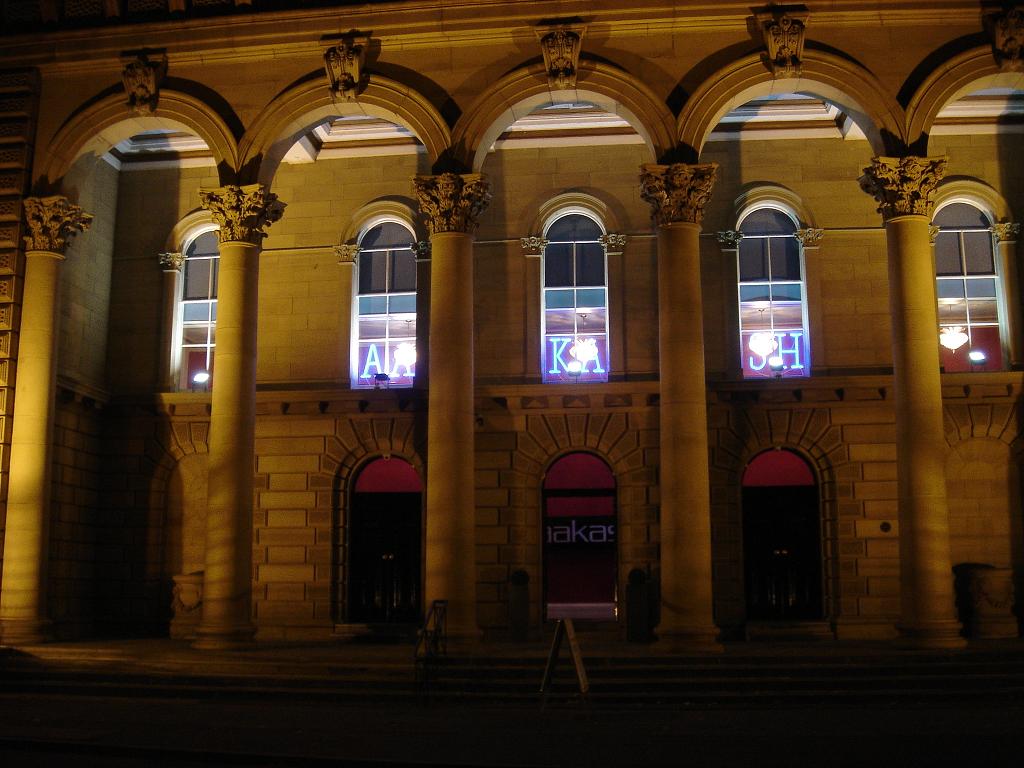 Although it is rumoured that an "A la carte" menu exists, everyone I know goes for the buffet.  A rocking £12.95 (cheaper than the £15.95 it charged when it opened).  The resto closed for a few months – sadly went into bankruptcy – but the building was purchased and the resto reopened recently with better decor, better food and better prices.  I hope it succeeds this time – it deserves to.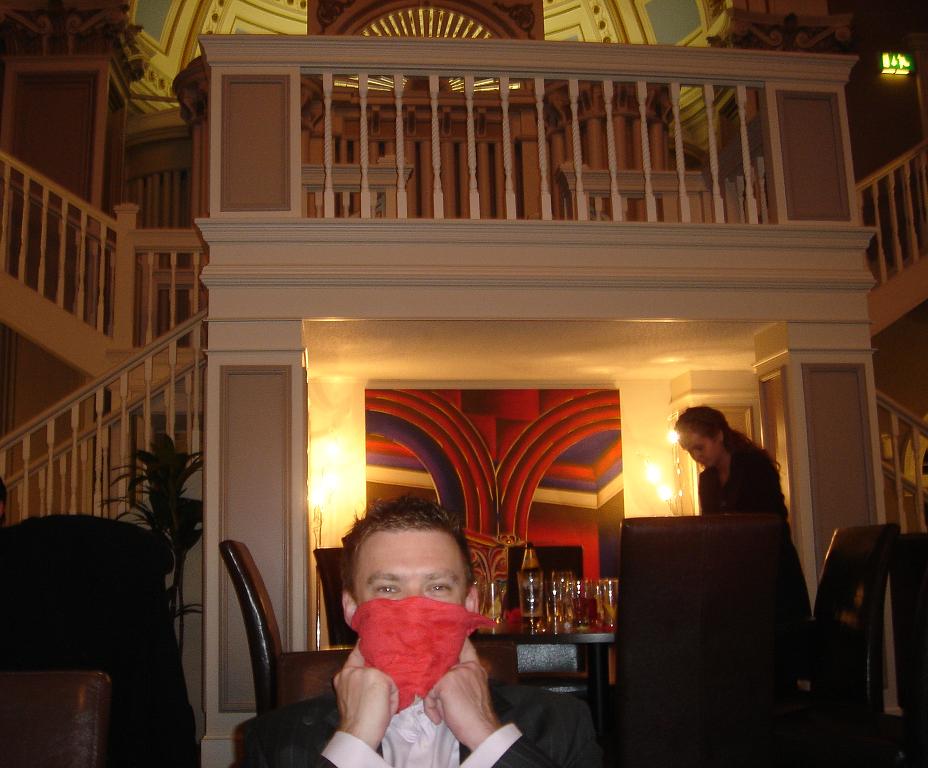 I was delighted to see Indian wine on the menu and immediately requisitioned a bottle of 2006 Indage Tiger Hill Chardonnay-Semillon from the Sahyadri Valley.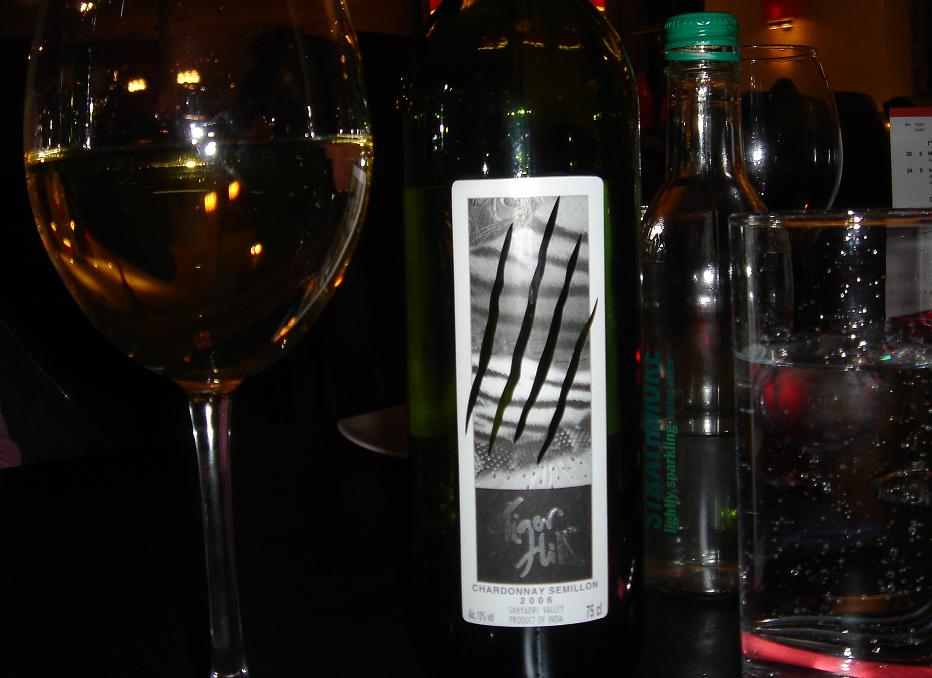 Lemon and apple, banana and pineapple – exotic fruits that got lost amongst the spicy food but had a really pleasant cooling effect, much more fellatio than any low-fizz Indian lager.
The interior decor is absolutely amazing.  Aakash is apparently Urdu for cloud and there are tons of them painted on the ceiling with Sistine Chapel like detail.  It's hard to believe that this place has over 800 covers!  Fortunately half of these are usually reserved for large private parties, Indian weddings for example.  Otherwise, it probably represents twice the aggregate restaurant seats within 10 miles and therefore, would be very difficult to fill.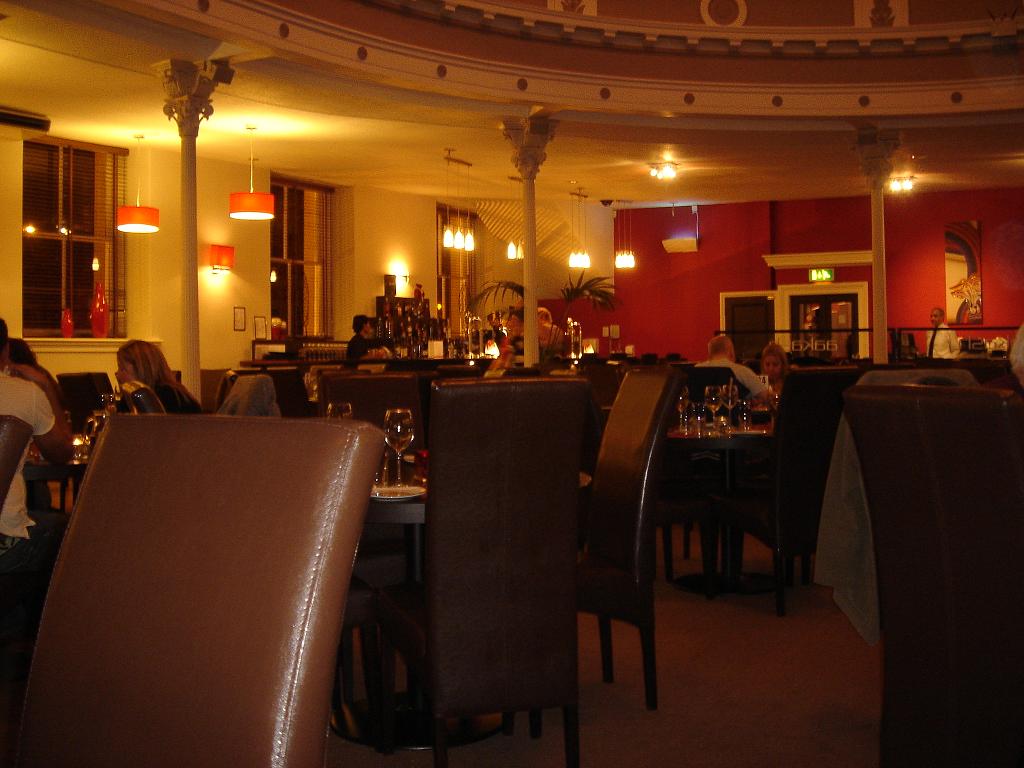 The buffet is excellent, cutting the fine line between fresh food and naff Indian clichés.  I tried Chicken Shashlick, Aloo Tikka, spinach and lentils, and Ras Malai amongst other dishes.  Quite enough to send me straight to sleep as soon as I got home.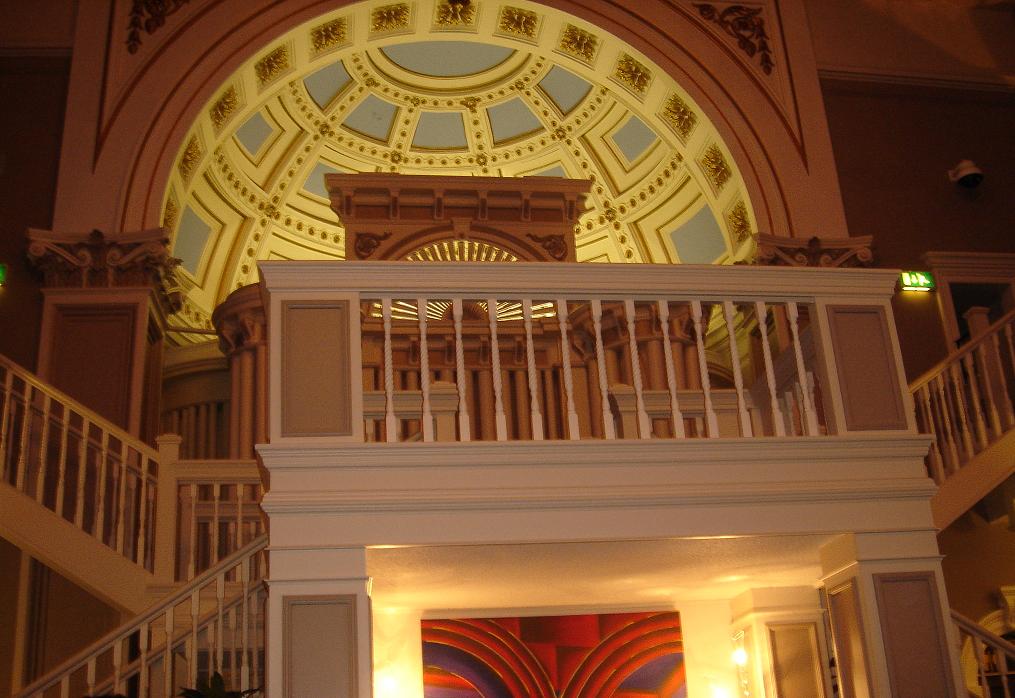 I cannot recommend Aakash enough.  If you visit West Yorkshire it is defo worth a visit, although it will require a drive or a long cab ride as it is a few miles from the conurbations of Leeds and Bradford.  Worth the effort in my opinion – the food, the atmosphere, the decor, the building, the car park – all amazing.
Aakash, Bradford Road, Cleckheaton, West Yorkshire, BD19 3PN.
W:Â  www.aakashrestaurant.co.uk: E: mail@aakashrestaurant.co.uk
T: +44 (0) 1274 878866Â  F:Â  +44 (0) 1274 877677