Greek food, on the whole, is well known to be incredibly healthy, especially when compared to typical English and American diets.  Greek wine by contrast is just not well known at all.  So when I saw a bottle on the wine list of Dimitris in Manchester, I had to give it a try.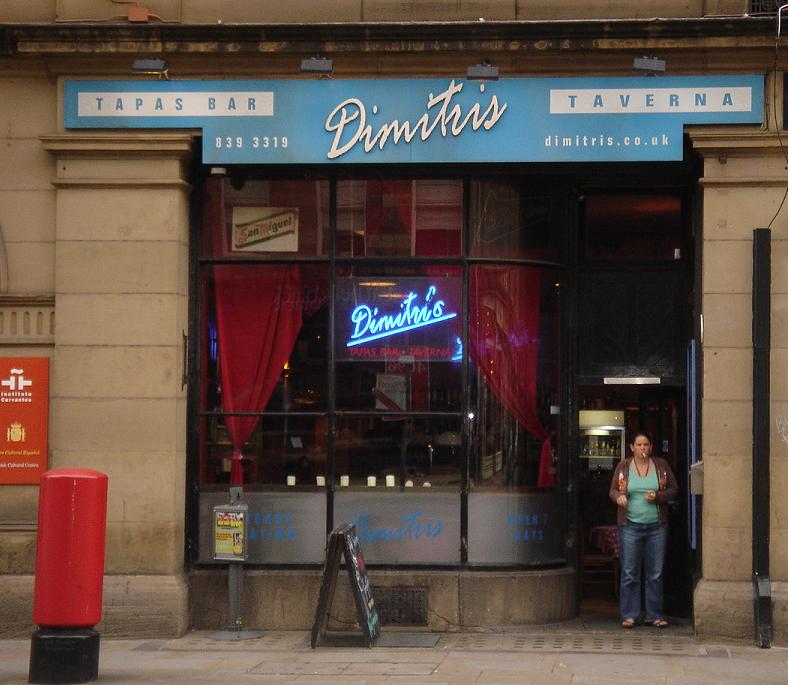 Every table had a "reserved" sign, the day we visited Dimitris for Sunday lunch.  Fortunately these were not real reserved signs, but merely little Hellenic white lies, so we sat down.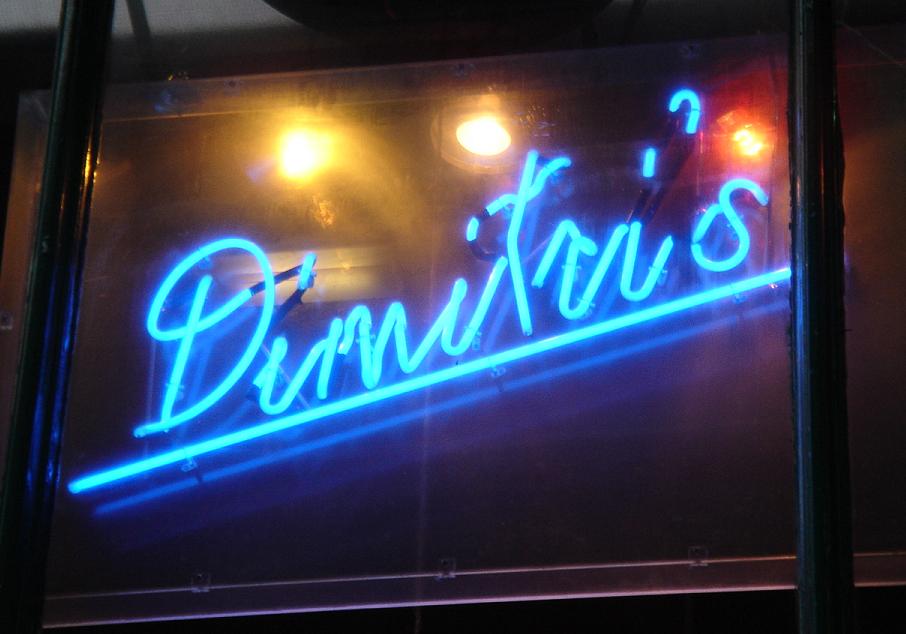 The wine was Santorini 2003 from Heliopoulos Vineyards.  Made from Assyrtiko grapes blended with Athiri and Aidani, it was quite a coloured white wine.  13% is reasonable strength for a wine like this and it smelt strong – hints of ouzo, or just my imagination?  The flavour was of peach and tangy avocado.  A bit short on the finish but overall a very competent wine for my first Greek experience.  At £19.85 though I wondered if it was just a little overpriced.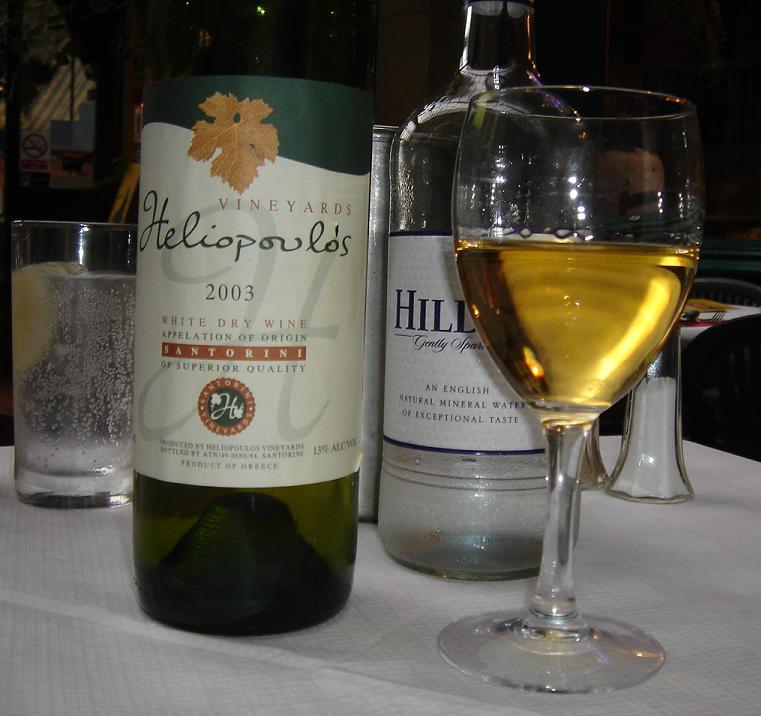 Pork Souvlaki was as tender as a fresh black eye and the pick of the menu.  The Keftedes were gorgeous pork balls the size of testicles but served with too much tomato sauce.  The falafel were tasty but were over-sized as if chick peas were the only vegetable in season in Manchester. 
Dimitris has a funky Mediterranean feel, especially in the outside/inside bit.  A covered courtyard with olive trees, Greek flag bunting and bustling waiters.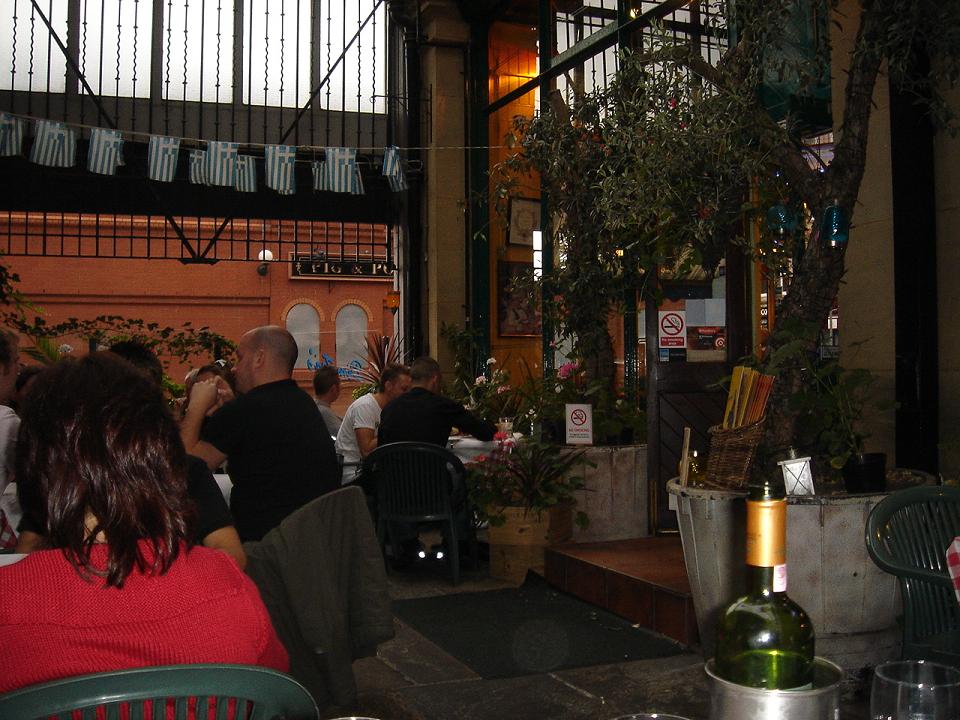 We felt obliged to try the baklava, described as filo pastry, pistachio nuts and honey but came with tons of dried fruit as well.  The honey tasted of a good Sauternes which may start a trend in my blog of trying to compare foods to wine flavours rather than the traditional vice versa.  Then again, I hope, as you do, that it won't.
The Macchiato, since I have to mention it, in the same way that Giles Coren mentions water, was good but not Italian.  It was pointed out to me that this was a somewhat trite complaint in a Greek resto.
The main thing I noticed at Dimitris was that all the clientele were skinny.  Take a trip down to the curry mile for the opposite end of the obesity spectrum and you will see why Greek cooking is so much healthier than fried curries, rice and naan.  But Greek food, to me, proves that healthy food does not have to be boring or taste free.