Shoe shops are fine places, especially if, like me, you like shoes.  There is nothing like the smell of a shoe shop.  Intoxicating and attractive, but I don't eat shoes, I wear them.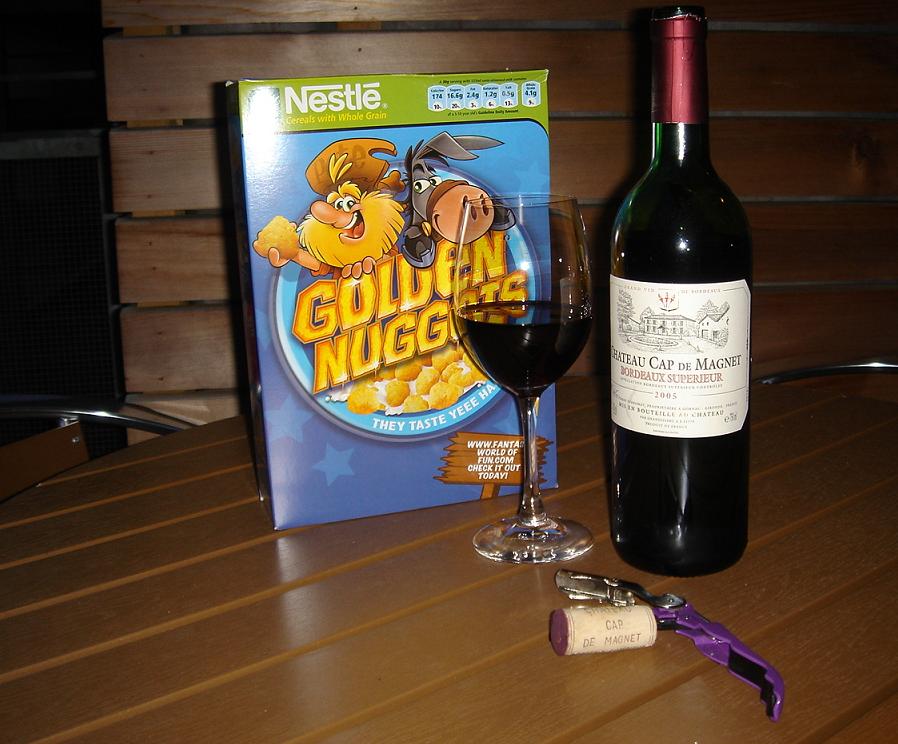 Which brings me to the wine in question, Château Cap de Magnet 2005, Bordeaux Superieur.  I've tried quite a few early release 2005 simple, cheap, country red wines, mostly with great results.
When I opened this bottle I caught a strong whiff of leather.  The smell of a new pair of leather shoes, worn for the first time.  Slightly warm when you take them off, a certain human smell, some beeswax, but mostly just the smell of new shoe leather.
In fairness the wine was quite fruity – mainly plum flavours.  But the shoes kept coming back.  I thought of Paolo Nutini and his song New Shoes which I quite liked until I saw him live at Live Earth, Wembley.  He was rubbish.  He didn't engage with the audience at all.  He looked down at the floor like a hunchback searching for a lost contact lens.  So I didn't enjoy it.
Much the same with this wine sadly.  Too much leather.