Ah! Well a day! What evil looks
Had I from old and young!
Instead of the cross, the Albatross
About my neck was hung.
If you are a regular reader you will recall my previous disappointments with wines from Costco.  The Costco philosophy is to stack it really high and sell it really cheap, but, and here's the thing, they stick to one brand per similar item (to maximise buying power) and generally make it an upmarket quality product.  When you translate that to wine you typically get good name wines in bad years.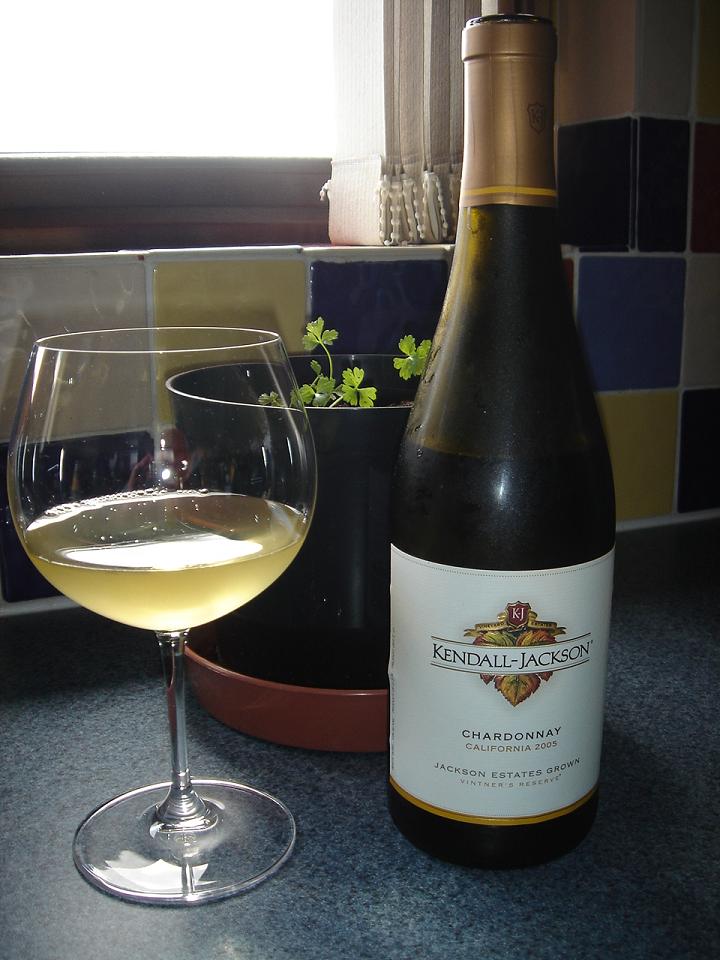 Imagine, if you will, a summer's morning in July in England.  Yawning and crawling out of bed, nursing a slight hangover, and seeking re-hydration,  I opened the curtains and, sure enough, water, water, everywhere.  I wondered if the Ancient Mariner, on his cursed journey back from Antarctica, ran out of San Pellegrino as I had done.
And every tongue, through utter drought,
Was withered at the root;
We could not speak, no more than if
We had been choked with soot.
I consider San Pellegrino to be the best fizzy water, and I consume at least one bottle per day, so I popped down to Costco in Leeds to replenish my supply.  Whilst there, I couldn't resist a quick look at the wines in stock.
I figured that, as an American company, Costco ought to be able to tell a decent Californian wine from a crap one, so I put a bottle of Kendall-Jackson Chardonnay 2005 Vintner's Reserve into my trolley.  This wine has some history, it seems.  A quick Google search revealed that Jamie Goode had recently reviewed it, although he found it at £8.99 from Morrisons.  So here is where Costco excels because they had it (by the single bottle) at £6.99!
I sliced open the foil and discovered a plastic cork.  I'm not sure the point of a plastic cork.  Maybe to please the stuffy French?  The notes on the reverse of the label were translated, somewhat hopefully, into French but I don't foresee this persuading our parochial neighbours to try a wine from outside their own country.  Anyway, if you want an artificial seal (and I do) why not just a screw cap?
Back to the wine, and I got the slight botrytis smell mentioned by Jamie but I thought the overall nose was best described as rich fruitcake.  Being a bit of a fruitcake myself, these thoughts also came through in the flavour:  Candied peel, raisins and soft brown sugar.  Not a sweet wine, but with the sort of flavours you might associate with a dessert wine.  I definitely got the residual sugars mentioned in Jamie's post and I think I liked them.
A bit sickly I suppose, if one drank too much, but nonetheless one of the nicer wines I've tried from Costco.  I'll forgive the wine buyers for now, and next time I go, I'll sample a couple more bottles from their range.
But now the day was drawing to a close.  As darkness fell, quenched in both oenological and aqueous circumstance, I saw fit to retire.
The silly buckets on the deck,
That had so long remained,
I dreamt that they were filled with dew;
And when I awoke, it rained.