I read an interesting piece in the Times this week about the super high price of Bordeaux 2006.  Leave it alone.  It's all been purchased by far eastern investors who are going to lose their money anyway.
Stick to 2005 and (as I keep saying) the cheaper marques.  For example Château Reignac de Tizac, Bordeaux Superieur.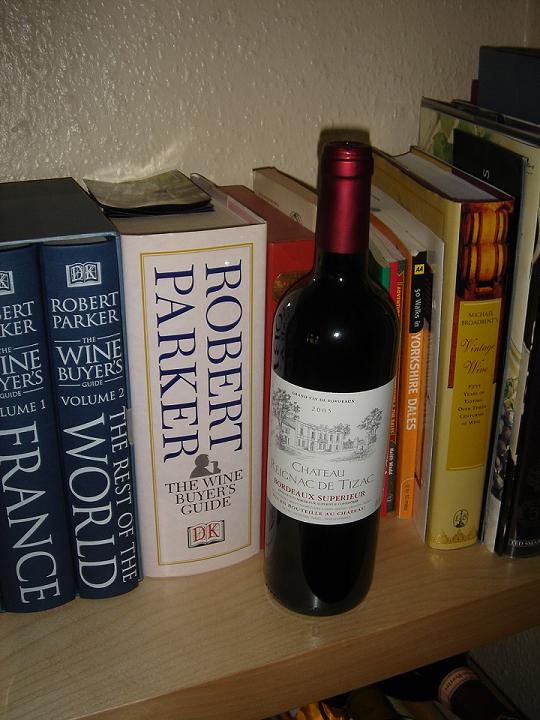 The initial aroma was of iron rust.  A mineral, earthy and "muddy" wine.  Flavours of root vegatable perhaps beetroot, carrot, swede (turnip).  Some spicy peppery notes of watercress?
Not a particularly delicate wine and not one I would drink on its own, but went very well with chargrilled lamb.  You know that meat and veg go together well!
OK so not the most glowing review and not the best 2005 Bordeaux I have yet tasted, but I would still recommend that you try it.  This one came from the  Wine Society at a paltry £5.25.
Above all I urge you to try any cheap 2005 Bordeaux you can find from wherever you buy your wine and leave 2006 to the "investors".