I am not sure, to be truthful, whether Mr Kipling only "bakes exceedingly good cakes" in the UK, or whether he deigns to offer his wares through the supermarkets of the world. 
Regular readers will know I have been munching my way through a Wine Society case of 2005 claret.  In the interests of fairness I purchased a similar early release case from the Sunday Times Wine Club and tonight opened the first bottle.
Château Monsan Estebe, Bordeaux Superior at 13% is a nice smooth wine.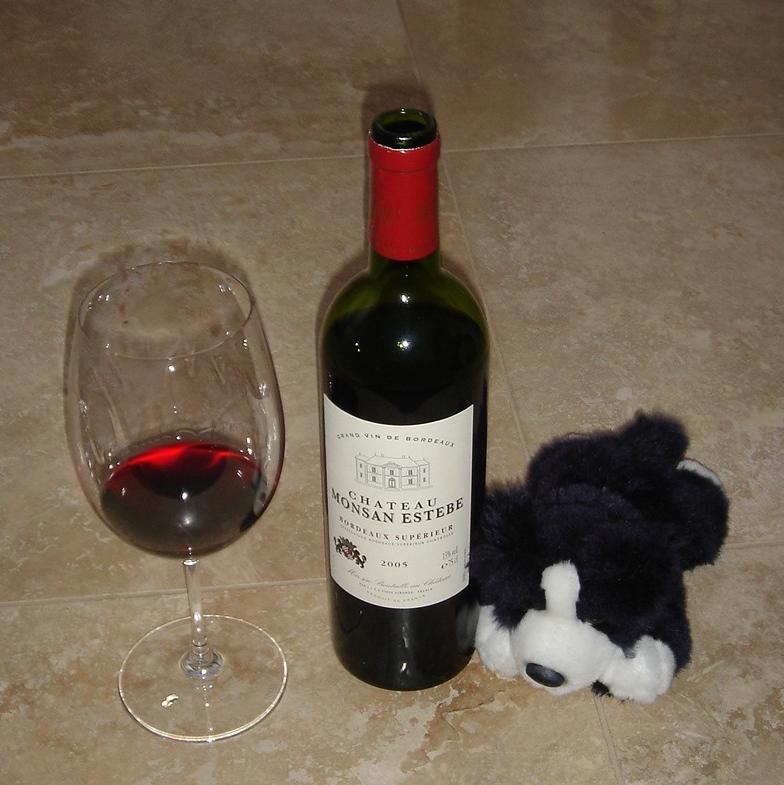 Strong flavours of Cherry Bakewell tart with hints of leather.  Went well (unusually) with a great takeaway curry from the Sanaam in Batley.
It's a cracking start to the STWC case, and further proof, if it were needed, that my theory of buying cheap wines in a good year is the right strategy to get the best value and enjoyment from claret.