Although I generally disapprove of pre-selected cases, I do subscribe to the President's Cellar from Sunday Times Wine Club which pings me 6 bottles every 6 months at about £20 per bottle.
It does force me to explore wines that I would not otherwise choose and you probably know that I am not the greatest fan of Australian wine.
This bottle of Tamar Ridge Pinot Noir 2002 came to me a few years ago from Tasmania, via the President's Cellar and was getting to drinking up time.  So I opened it.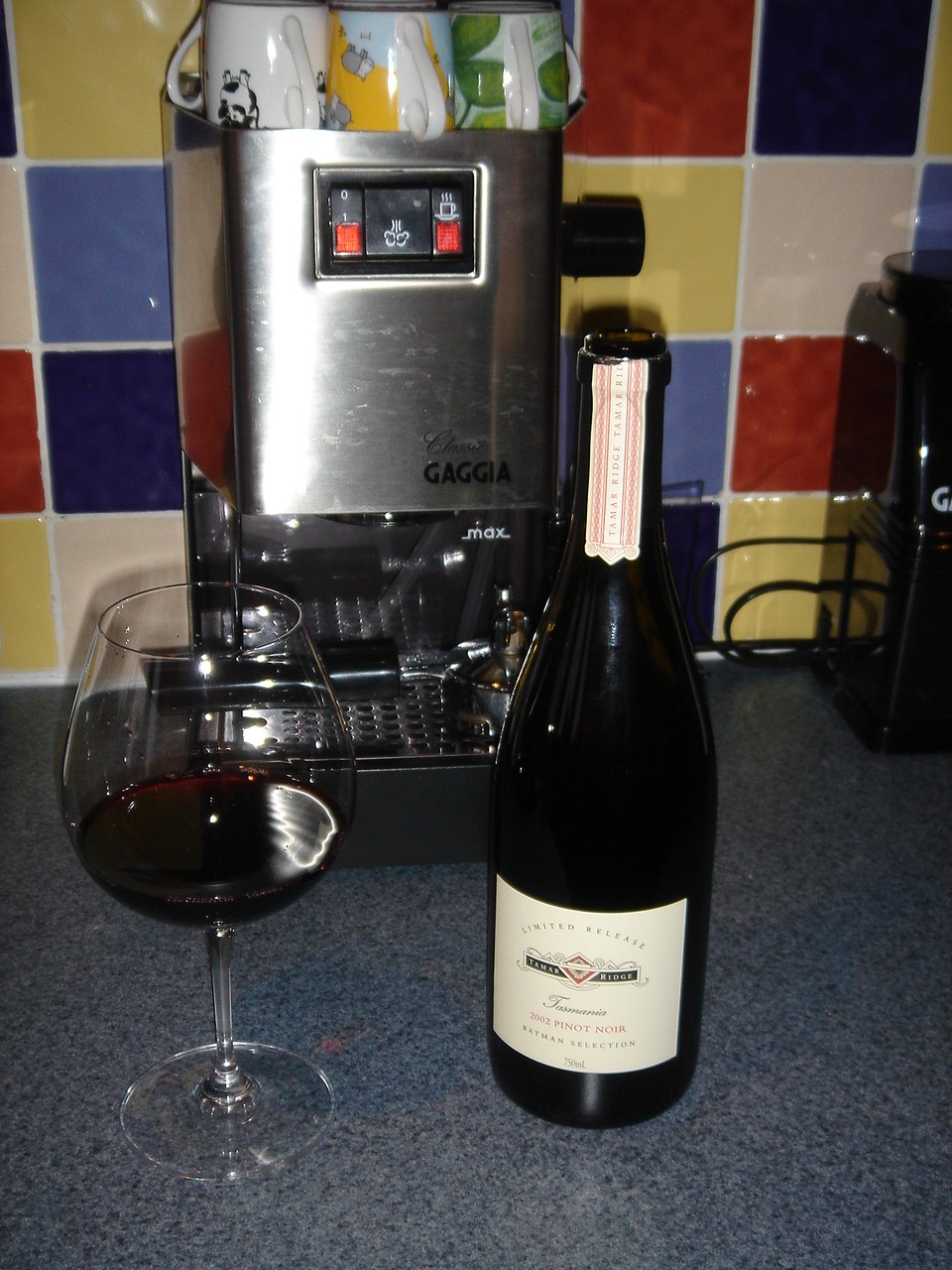 At 14.5% alcohol it was a blockbuster with more muscle than Hulk Hogan.  Full on flavours of a cigar butt dipped in blackcurrant jam.  Actually the blackcurrant jam flavours were so distinct I opened a pot of Louie's Kitchen (home made) Blackcurrant Jam and did a side by taste comparison – spot on.  I am going to spread Tamar Ridge Pinot Noir on my toast from now on.
Verdict:  a bit too jammy and too powerful to drink with food.  However, an odd glass as an aperitif will blow your socks off.