Now I don't want to be accused of bias.  I buy wine from all over the place, but to be honest Tesco is normally bottom of my list despite it being the location of choice for most of our grocery shopping.
So in the interests of giving it a fair hearing, I recently purchased a couple of sample bottles, the first of which I will review here.
£6.99 for a Grüner Veltliner seems a good deal.  Tesco's offering was "Singing" Grüner Veltliner from Laurenz und Sophie.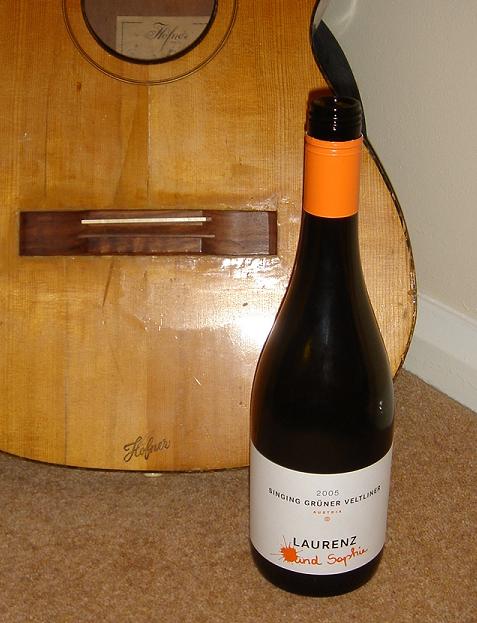 On first pouring the wine was astonishingly pale.  But that did not mean it tasted insipid.  I found it resembling the best features of a Chardonnay and a Sauvignon Blanc in that it has smoothness and yet zest respectively.
A very long finish allowing you to taste the lemongrass and green apples as well as the trademark white pepper.  Unusually for a dry wine it goes really well with spicy food.  Quite by accident I discovered that it also goes excellently with Skittles (the sweet not the game).
For such a versatile wine, Grüner Veltliner is now firmly on my list of favourite new discoveries and I expect it to become ever more popular in the UK.