My second favourite film of all time is "The Italian Job" – I mean the original one with Michael Caine, Noel Coward, Benny Hill et al.  So this barmy April weather had me on the balcony humming "On days like these" by Matt Munro and that got me thinking "hold on lads, I've just had a great idea!" and searched my collection of Pinkos for an Italian Job.
I Googled this San Giacomo 2004 Rosato and found it was stocked by Laithwaites so I assume I must have got it from the Sunday Times Wine Club.
I don't normally keep records if it's an everyday drinking wine as part of a mixed case but as I've published elswhere on my blog, STWC do some pretty good mixed Rosé cases.
This one tasted of salmon and vimto…..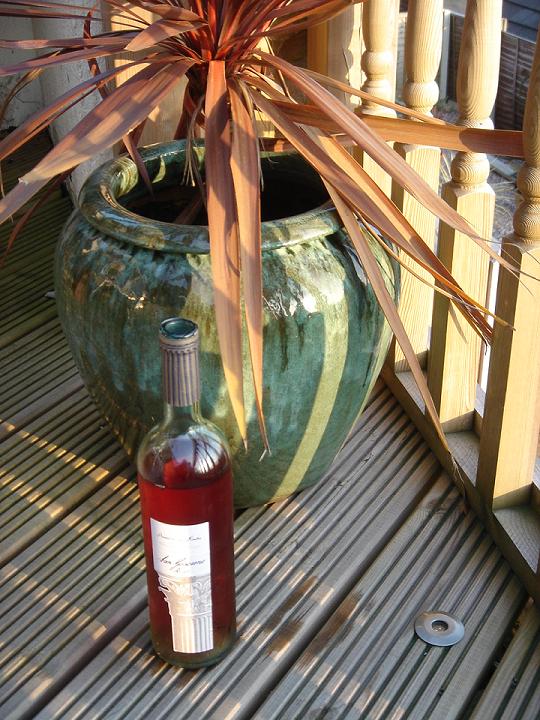 I recommend drinking it nice and cold on a warm day and if you must drink it with food then some seafood pasta or a little barbecued fish would be nice.
Don't get over-excited.  Remember you're only supposed to blow the bloody cork off.