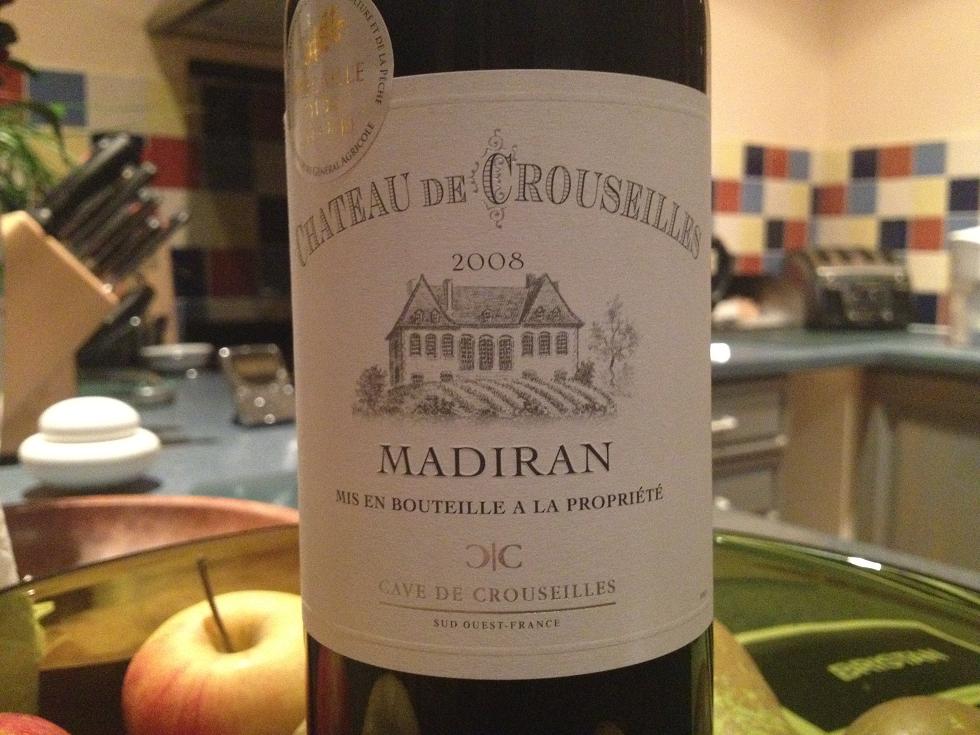 In these days of recession where few of us can afford the high end Bordeaux, Burgundy and Rhone wines; where the axis of oenology has shifted to the BRIC countries, leaving Americans and Brits to pick up the scraps; where does one look for quality combined with value? Most wine commentators (including me) point to the South West of France.
Of course, this region has offered great wines for years. It's just that, if you can afford a Latour, why roam further than Pauillac? I can't afford a Latour, so I like (that is to say I am compelled) to adventure.
My experience of red wines from the bottom left hand bit of l'hexagon says that they are fiery and rich. This one, for example, tastes of bricks, albeit soaked in blackberries and cardamom. Despite being made from Tannat and Cabernet Franc, two grapes that are tougher than finding the deposit for your first flat in London, there is a surprising delicacy and finesse to this wine. Smooth, rich, fiery, spicy and fruity. A Geri Haliwell wine?
At £13.99 from Nicolas, it's not dirt cheap but it's well worth a punt, my lamb chops rolled over and had their tummy tickled by this Madiran.
The South West Wines Marketing agency is promoting their wines in association with Christmas, which misses the point for me. The festive season gives me a chance to make a rare dent in the bank account (while Mrs Wino thinks I'm spending the money on presents). I would drink this wine on almost any other day than 25 December.