Tipped off by Bob Tyrer, I mined The Wine Society for a "bargain bin-end": Camus-Bruchon Savigny 'Les Pimientiers' from ancient vines, but a drink-up date of 2012.
The quid is a heavily discounted price of £14.95. But what is the pro quo?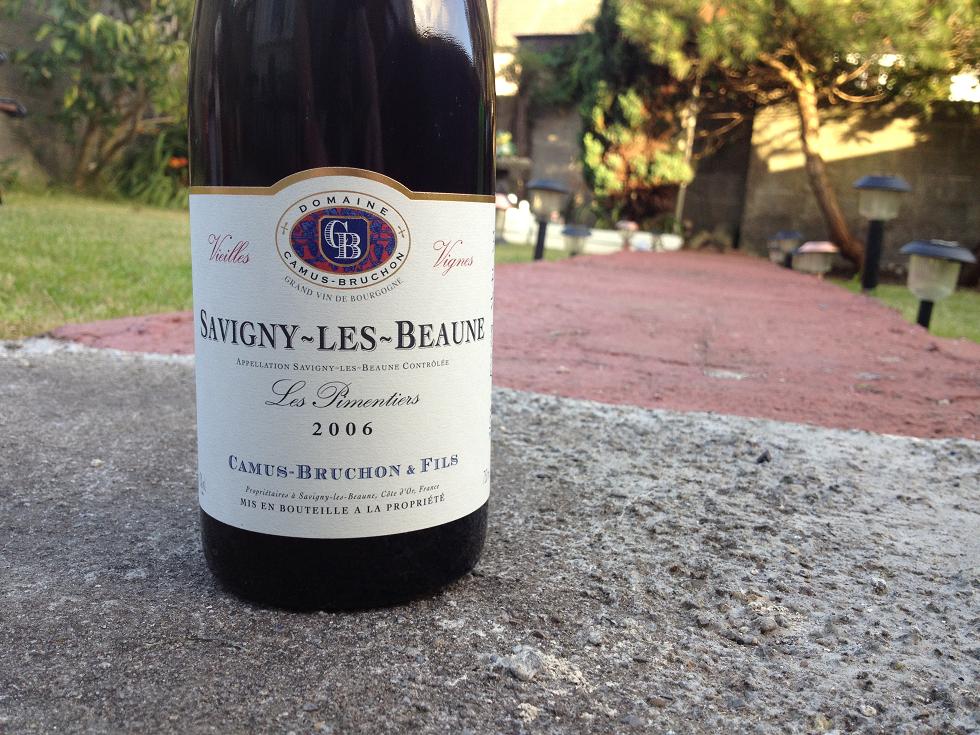 If you are a red Burgundy aficionado, you will probably love this: Composty, full of fruit, chicken shit, and with 'bright acidity' (whatever that means). But I thought it tasted just a smidgen sharp and a little old. Nothing technically wrong. Just better stuff around to drink at this price.
I have two more bottles, so maybe I'll change my mind next time. That's the beauty of wine. Every bottle's taste varies depending on the ageing, the environment you drink in, the temperature, the glass etc etc. I carried this bottle across the Irish Sea to drink with hummus, cured meats, veg and breads from Dublin's premier supermarket, Superquinn. The food was disappointing to put it mildly. There's a Tesco down the road from my mother-in-law's. Next time I'll try that for dips, with meat from Michael Dolan in Finglas Village, and veg from Ciaran's rustic and adorably amateur greengrocer up near Dunne's. If I bring the same wine, I'm convinced I'll enjoy it a little more.
I guess Bob placed a bulk order because the bin has ended, but you can get the 2009 from The Wine Society at £22.