Is 2004 Bordeaux ready to drink yet? In 2010, Max Wine Gallery right in the centre of the home of wine, was serving 2004 first growths to those (including me) prepared to pay €15 for a tiny 25ml taster sample. Even back then it tasted just great.
2004 was not the most notable of years, hijacked as it was after the millennial 2000 and just before the vintage of a lifetime, 2005. At least that kept the critics quiet until the vintage of an aeon, 2009, ripped up the price books and had mouths foaming like Englishmen (and possibly Chinamen) out in the midday sun.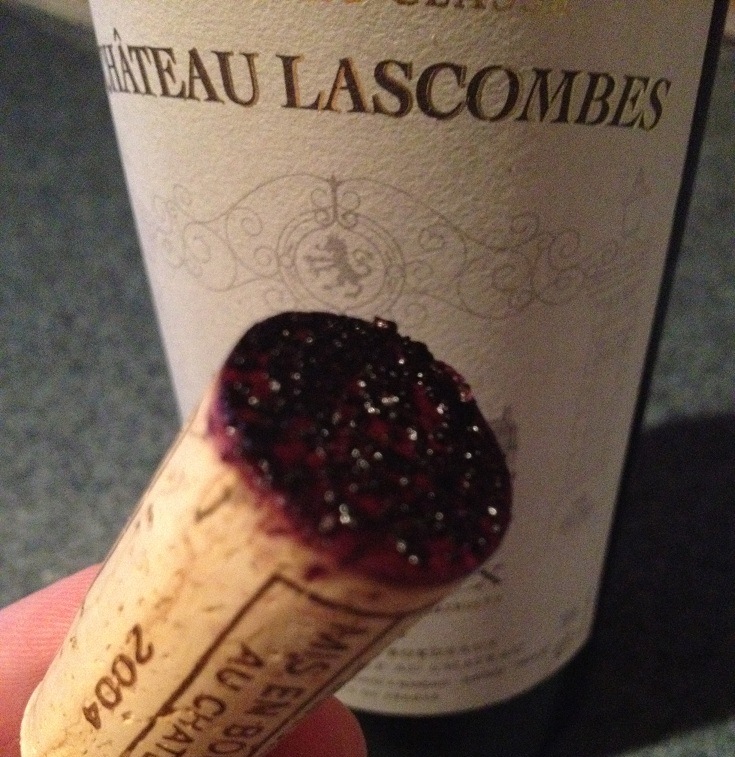 At one time, Bordeaux was worth buying en primeur. The cost/risk ratio has moved heavily in favour of the denominator and left me out of the market. However, I did 'invest' in a couple of cases of the 2009. It was when trying to find space in my Vinhothek for these recently delivered bottles that I discovered a few 2004's lurking at the back of the shelves.
Château Lascombes, beneath its freaky pink foil cap revealed an amazing cork, sediment covered, glistening like an S & M sex toy attachment, or perhaps simply a fingernail buff, since Margaux wines are, at least allegedly, the feminine wines of Bordeaux. This is robust but far from over tannic. So fruity it will have you drooling like a nonagenarian at Stringfellows, and a good match for lamb.
If Margaux were married, her husband would be the strong willed, six-packed, mighty and magnificent Pauillac, which contains 3 of the four Medoc first growths. With the other being Château Margaux, it does make you wonder if the 1855 classification cast a nod and a wink to French sexual preferences.
Château Batailley is more in my league than Lafite, Latour, or Mouton if only pecuniarily, and I'm not about to provide commentary on my sex life.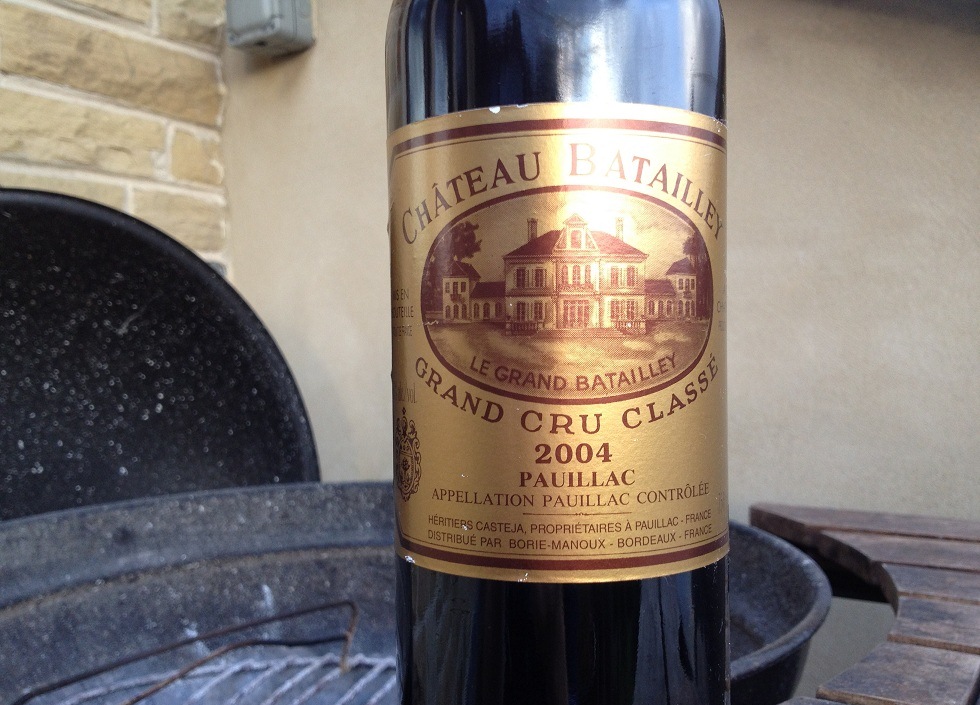 The Pauillac wine is wearing the trousers in this relationship. Slightly more tannic, not quite as fruity, but more oaky vanilla, so probably better matched to rare red barbecued meat. If you have some 04 Batailley, 2012 is a great year to drink it.
If you don't have either, but want to try a 2004 Bordeaux without paying the £40 odd they are retailing at today, see if The Wine Society has its own brand Margaux in stock (which is sourced from Rauzan-Ségla and retailed at an incredible ~£20). A legend of a wine that goes excellently with leg end of lamb.