As any good chef will tell you, good cooking starts with good sourcing. Assuming that you are an adult, the single most important ingredient you need for this dish is Branston Baked Beans.
The other essential component is a bottle of Tuella, Douro, 2006 vintage if you can get it, which should be opened and placed in the fridge. Then put a pan on the hob.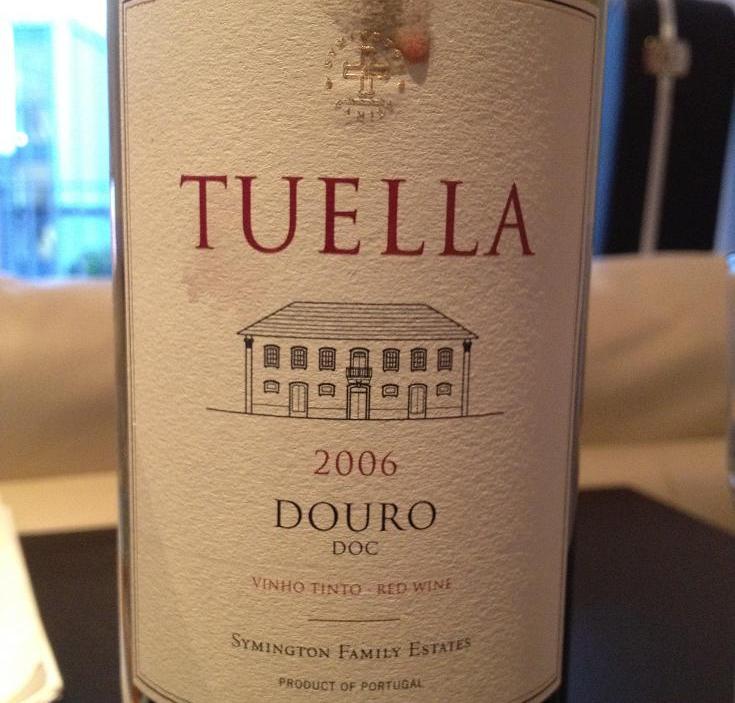 Find a can opener (yes, Branston do not provide a handy ring-pull) and pour the contents of the can into the pan. Turn up to a fairly high heat and stir regularly.
Place four slices of brown wholemeal, or preferably multi-grain bread into the toaster. Mine cooks best from frozen, so long as you remember to set the Frozen switch to On.
Reduce the beans for about 5 minutes, and then put the toast on. When it pops, butter two slices with real butter, cut in half and place on a plate. Spoon the beans, which by now should be a thick consistency with no runny liquid remaining, onto the toast and grind some black pepper to taste.
Butter the remaining slices, get a knife and fork and a napkin, or bib. Don't tuck in just yet.
Retrieve the Tuella from the fridge (should have chilled for about 15-20 minutes by now), pour into a Riedel Vinum Bordeaux glass (the type you find in most posh restaurants) and enjoy.
The Tuella is a snip at £6.99 from Majestic. It must be one of the best Douros I have ever tasted at that price. A perfect balance of acidity, tannin, fruit and, since beans-on can be a bland dish, a decent wodge of spice.
It has been a long search for the best wine to match this venerable staple tea-time dish. Budget dining demands budget drinking and in that sense Tuella fits the bill too. If Tuella could check in at foursquare, it would be the Mayor of beans-on.