Drinking a casual tipple at Manchester's inestimable Hanging Ditch wine bar/shop, I was chatting to Mark and bemoaning the price of Albariño in the UK. It is hard to fault the wine, but equally difficult to really wet ones pants over it. Mark recommended that I try a Lusco. Nice looking bottle but, at £25,  it is priced, even at Hanging Ditch, to match a Michel Cheveau Pouilly Fuisse Trois Terroirs 2008, or a Vallet Frères '07 Pernand Vergelesses, so it needs to be very good indeed.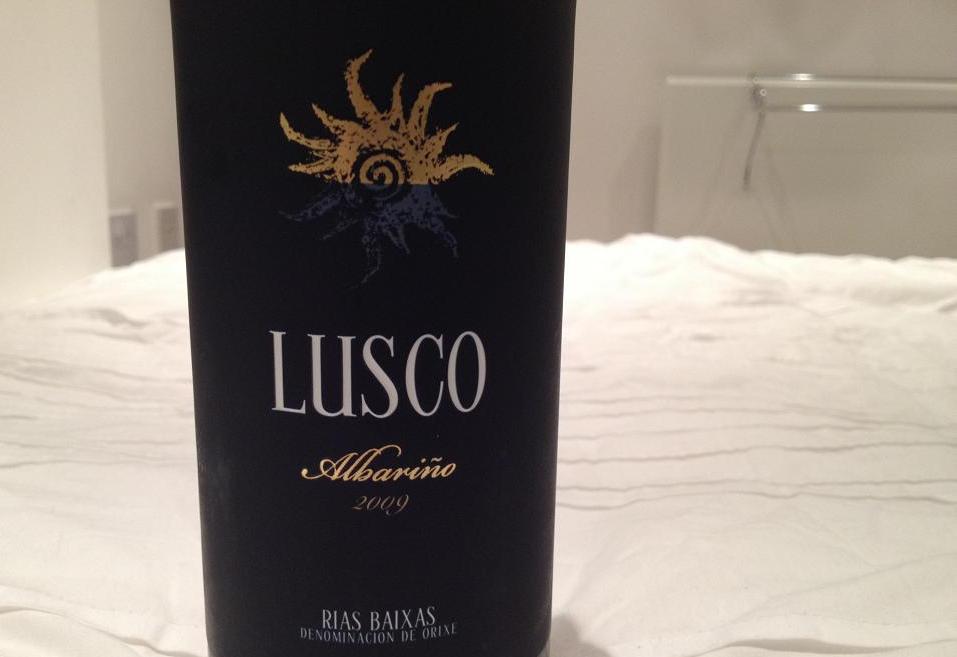 Lusco is quite pungent for a wine of only 13% ABV. Â Notes of Jif and Ajax Lemon hit the nostrils. It tastes cleaner than Toilet Duck but with more depth than a cistern block, and there is a fair amount of complexity, in a Finish 4in1 action kind of way.
Joking aside, it tastes a little citric, but otherwise is a very pleasant wine. I can imagine drinking numerous bottles over an outdoor octopus fuelled lunch in Vigo. But sorry, Mark, it hasn't changed my opinion that Albariño is overpriced in the UK. I can imagine that Galician restaurant charging <€10 including glasses, tables, chairs and washing up.
And more worryingly, I could quickly name at least 10 wines under £10 that I would enjoy just as much. My allegation survives, for now.