I'm getting quite used to Opentable.  I don't always book through the website  (or natty iPhone app) but it isn't half useful for finding a table at short notice.  Especially in London.  Especially if you want to eat within a caber toss of where you happen to be.  And I happened to be in Lancaster Gate, if you are posh.  Or Bayswater if you are not.
Opentable threw up Angelus on Bathurst St.  Was it to be an homage to a great wine, or a mare?  ("Mayor" – see what I did there? Dicky daughters and all that).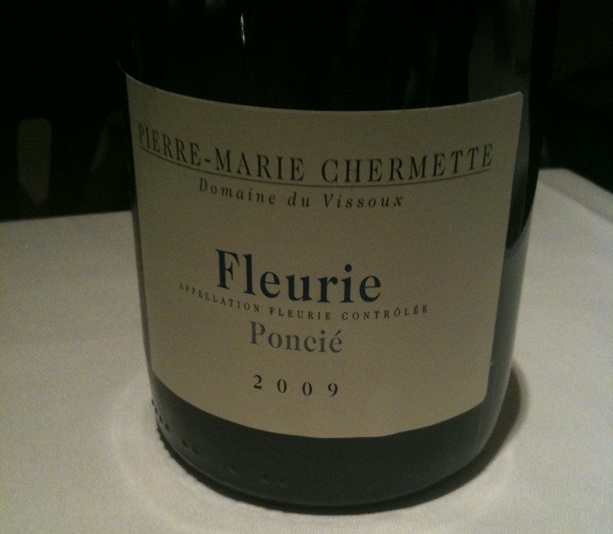 Run by enthusiastic and friendly French people, the food is very Gallic, and the service is so attentive that eventually, after 16 "spams", I had to unsubscribe from the bread basket.  I resisted the frog's legs in favour of steak tartare which was tart (gherkin) and meaty (untainted by oven or grill).  I guess I expected the oeuf to be a raw yolk but it turned out to be a whole boiled quail's egg which was quacking.
My main of pot au feu, with chicken and sausage and cabbage and stuffing (I'm sure it was described better than that on the menu) was amongst the juiciest, tenderest poulet I have eaten.  Dessert of glazed lemon tart with a glass of south-west France sweet wine floored me in a cow-tipping sort of way.
A long chat with the Maître D' indicated that he probably doubles as the sommelier.  His wine knowledge was good, in parts.  I chose a 2009 Fleurie which was okay in parts, but not really quite at the same heights as many other Bojos I have tried from this vintage of the aeon.  Quite drinkable but I expect a bit more for £38.  It annoyed me a little that he swirled the wine around in the glass before presenting it to taste.  That's my decision not his.  But I am pickier than Morecambe Bay's finest (for the avoidance of doubt there were no cockles on the menu) so maybe you think that is OK.
The food was beautifully presented and tasty as hell, but I think they must hold the British & Commonwealth record for most tables squeezed into a small space. Â I measured a wincing 4 inches (and remember I'm a bloke) as my toilet escape gap past the next table.
Apart from sitting on top of the romantic, flirty and snogging couples either side of this iPhone toting solo diner, the atmosphere is pretty amiable.  But, while I am on bugbears, how about a side plate for the crusty bread?  Or at least decrumb me before main course.
It's funny that the better a place is, the more the minor complaints are magnified.  It is nice to have the opportunity have only the crumbs on the table to reflect on, rather than inedible leftover food on the plate.  And the wine was even SERVED AT THE RIGHT TEMPERATURE (about 12 degrees)!  Congrats from the #WART campaign.
In summary – super food, but at an exacting price.  £111.38 to be exact, for one head including service.  You pays yer money and takes yer choice.  I think I'd return for a lunchtime special, or an evening meal when it is quiet.  But there is a cluster of restaurants on this street that I am tempted to try first on value grounds.  But, if you like it cosy and your budget is less sensitive than a double glazing salesman's patter, then you are probably already a regular.
Angelus
4, Bathurst St
London
W2 2SD
T: +44 (0)207 402 0083
E: info@angelusrestaurant.co.uk
W: www.angelusrestaurant.co.uk