At two separate Wine Society events recently, one wine has stood head and shoulders above the rest for me, and I have been looking for an opportunity to shout it out.
However, it raises a wider issue about wine branding.  When it comes to certain wines (mostly French if I am honest) I like to think that I should be able to choose the original wine over one badged by a retailer.  So am I being immodest to think that I can do better than an institution that has been around since 1874?  Am I <gasps> a "wine snob"?  And worse, an ill-informed one to boot?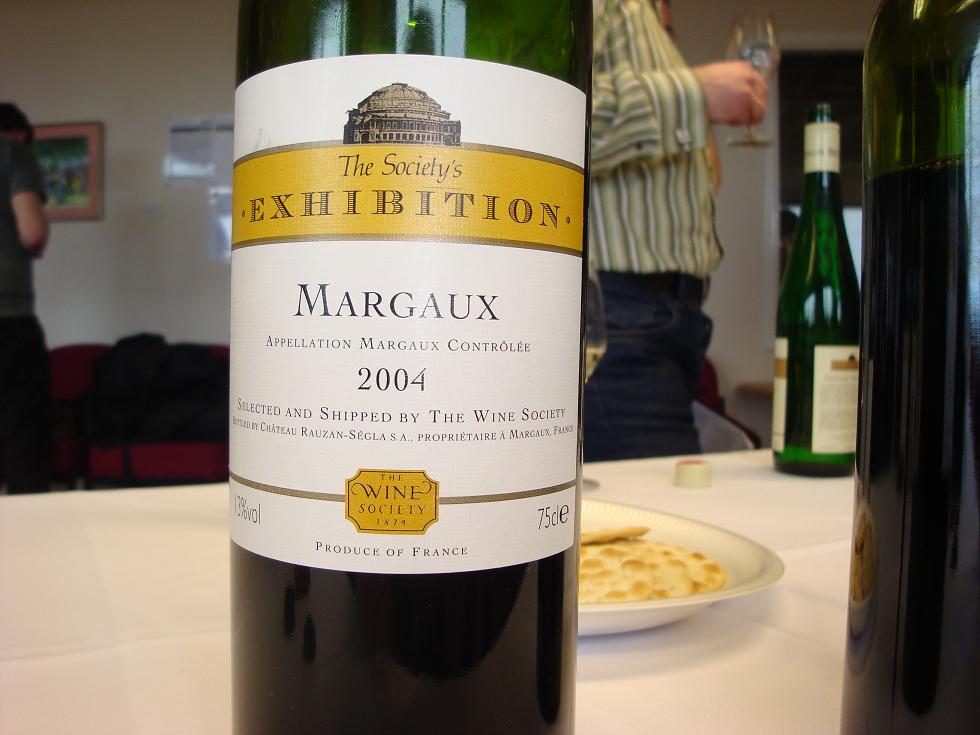 The Society's own brands, as I found out when I finally bothered to pay a visit, are sourced from first class wineries all over the world and chosen to be typical and representative of their region.  The Exhibition range costs a little more but is not always worth it.
For example, at a tasting I attended at Wine Society HQ in Stevenage, of 20 different WS branded wines, I thought that the basic range White Burgundy (Depagneux) 2009 was awesome value at £7.50.  Conversely, from Concha Y Toro, a brand that I normally love, the Exhibition Chilean Merlot was too heavy for me in alcohol, tannin and price (£9.95).  Regular readers will know that I would like to have an illicit affair with Jane Hunter, so I was delighted to see the Exhibition Marlborough Sauvignon was crafted by her fair loins.  It is racily delicious, but, at £10.95, I'm not sure it is any cheaper than the original wine.
The star of the show for me by a mile and a half, however, was a wine I have now tasted 3 or 4 times, the Society's Exhibition Margaux, 2004.  It has a lovely tawny colour, subtle fragrant nose and tastes awesome with or without food.  I was in Bordeaux in summer 2010 and the French were drinking the first growths from 2004 then.  I think this wine proves that even us English, who generally prefer our wines older, should be opening the next tier of Bordeaux reds from 2004 right now.
Another plus point is that the Wine Society sourced the wine from Rauzan-Ségla and it represents their second wine.  I dug deep into my pockets and found 111 euro for a 1996 edition of their first wine last year.  At £20, I think the Wine Society has sourced fabulous value here.
If there is one thing I have learnt from this experience it is not to be so snobby about own brand wines, especially when serious effort and care has gone into the sourcing.