Jersey is the most beautiful of islands but, let's be honest, it's a bit Wicker Man.  I feel like I am in a 1970's time-warp.  Even my beloved and essential iPhone is rendered useless by a lack of suitable networks.  No voice, no data, no life.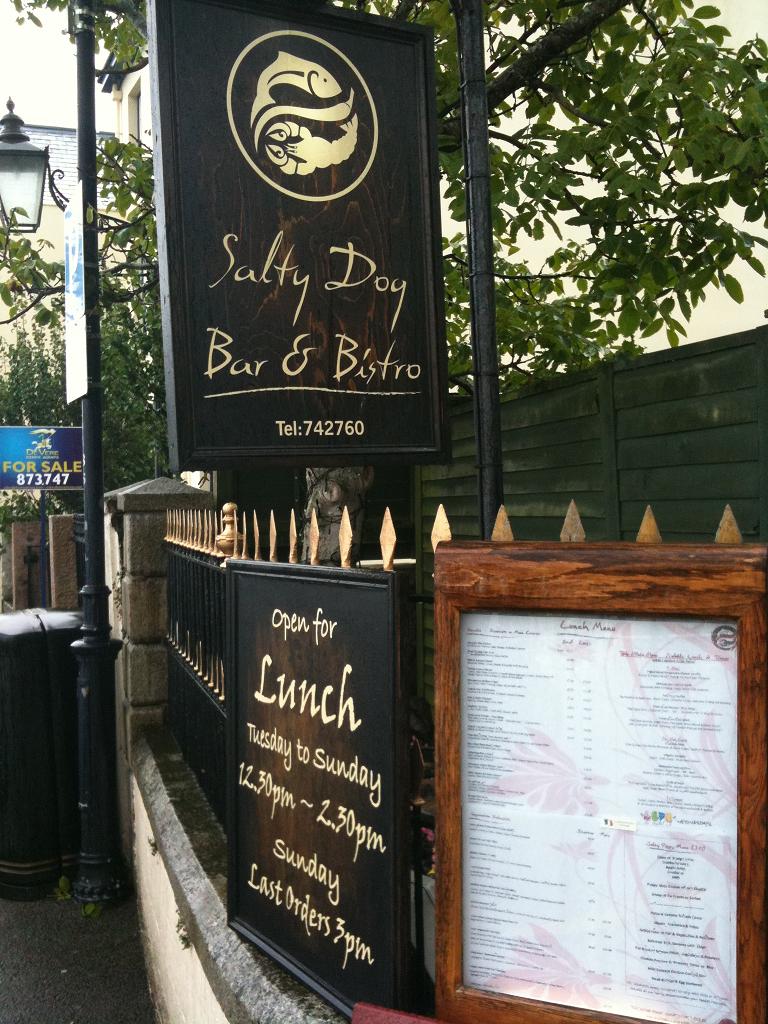 Jersey recognises the British Monarch but not the government of Westminster, which leads to some peculiar customs such as adding an optional service charge to your bill of 9.71%.
Salty Dog is an eclectic mix of rattan furniture, Middle Eastern cuisine and Maori style artwork.  I guess that's what you call fusion or, if you were less kind, mad as a box of frogs.
The lunch menu is basic and, to be blunt, small.  We chose mezze followed by an Aberdeen Angus minute steak.  The wine, Escudo Rojo, from Chile did not do the Rothschild family much credit, and to add insult to injury it was served warmer than room temperature.  However since room temperature on the day I visited was about 14*C, this was acceptable.  It smelt of rotting vegetables, though.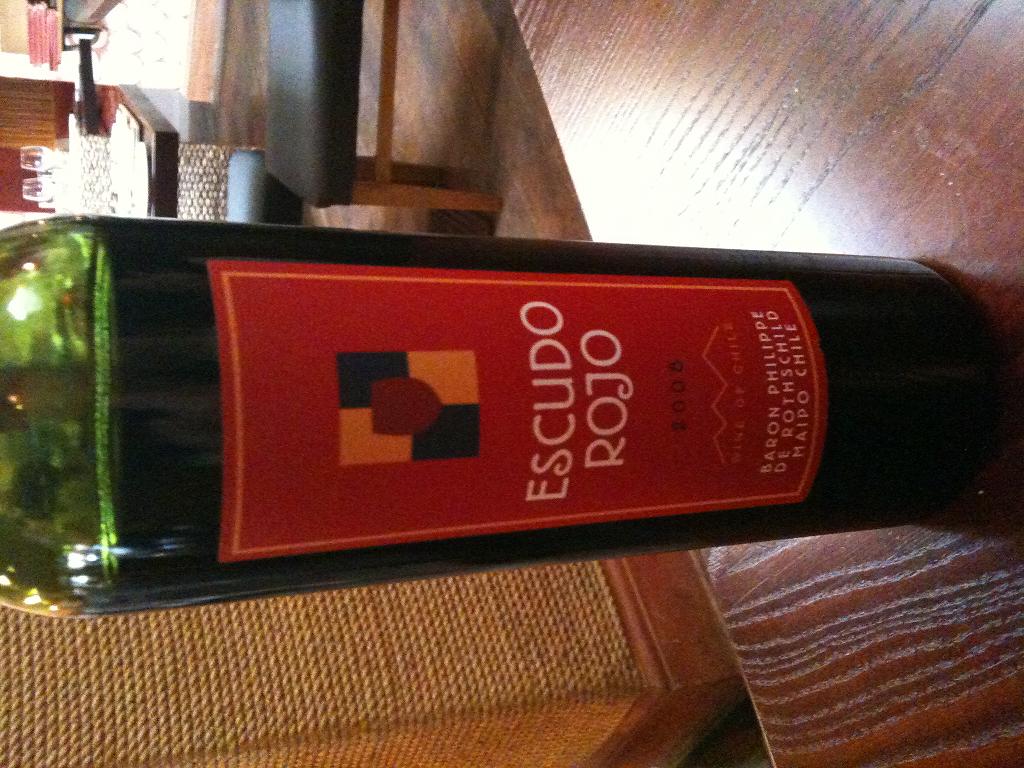 Fortunately the food is magnificent. The mezze had my lips burning pleasantly and saliva dribbling off my chin. Â The beef was juicy enough, tender enough, chargrilled enough to make even the wine taste half decent, but despite the wafer thin nature of the minute steak I think it could have been cooked rarer.
Having overdosed on shellfish yesterday at the Royal Yacht Hotel in St Helier (brilliant) Salty Dog was a briney caniney antidote, and a bloody delicious one at that.  And let's face it, The Wicker Man is staking a credible claim to be number 4 on my list of favourite films of all time.  Jersey is starting to appeal…
Salty Dog Bar and Bistro
Le Boulevard
St Aubin's Village
St Brelade
Jersey, JE3 8AB
T: 01534 742760
W: www.saltydogbistro.com
E: info@saltydogbistro.com