Don't get me wrong, I've tried.  The Riesling grape, to serious winos, is what Der Ring des Nibelungen is to opera buffs.  If you don't understand it, appreciate it, enjoy it, you are a mere Muggle.  Muggles merely struggle to consume the enormous contents wondering what type of hash cakes the buffs eat for breakfast.
And like The Ring, the natural home of Riesling is the Federal Republic of Engineers.  But at the risk of you thinking I have Teutonic Plague, my favourite Rieslings have come from Australia so far.  Just don't tell anyone, please.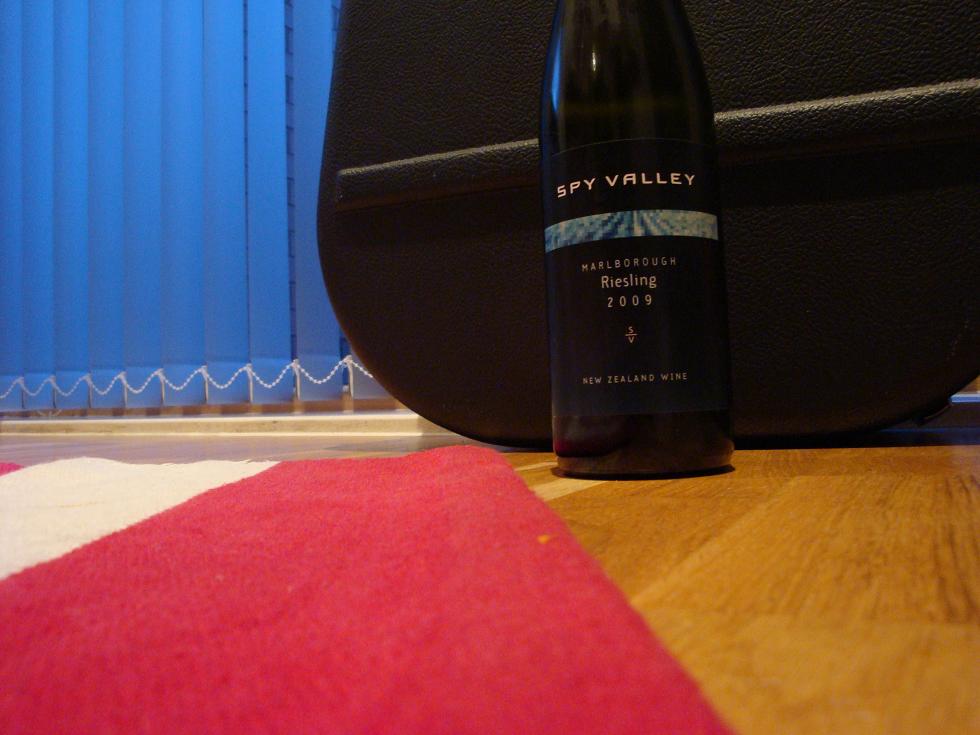 This one is from New Zealand and seemed worth a try at £9.50 from the Wine Society.
Even as a Muggle, I like to experiment and, if you don't mind me mixing my Potterphors, Middle Earth seems as good a place as any to grow floral, fruity grapes.
The wine reminded me of sweet, almost stewed, apples.  A good balance between fruit, acidity and medium sweetness.  I enjoyed it with Cream of Mushroom Soup (yes, I know, Heinz), and a spot of Brie.  Very good match.