My day job takes me to some very ugly places.  1960's office buildings in Longbridge, Liverpool and Lewisham.  Soulless serviced office space in Southend, Slough and St Helens purporting to be "modern" but with more of a sense of Alcatraz than alacrity.
So it was an extremely pleasant surprise to be involved with an event at the BT Tower in London.
I have been taking the words haute cuisine a little too literally of late following a towering meal at 40:30 on the 39th floor of the gherkin last year, and this year (review yet to be published) Galvin @ Windows on the 28th floor of the Park Lane Hilton.
But there are few monuments, iconic buildings, national treasures, beautiful landmarks, and yet vital pieces of communication infrastructure that match this one.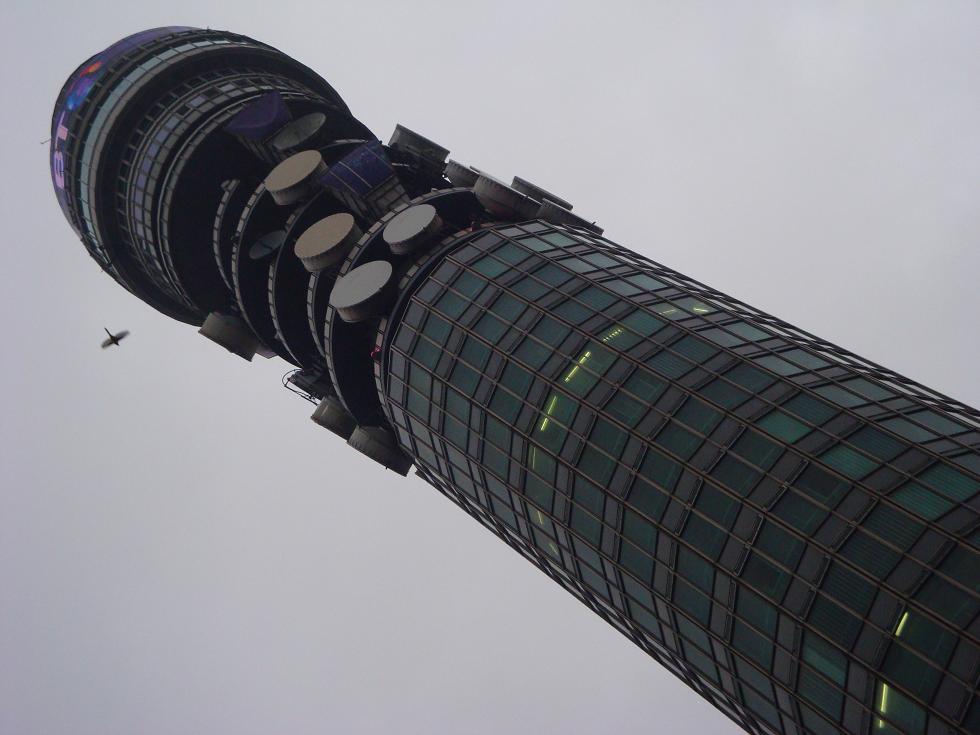 Opened on 8 October 1965, the BT Tower is 189m tall and is specifically designed to sway much less than most tall buildings, to maintain the accuracy of the microwave radio transmissions.  Barely a live event hits your TV screen without passing through the tower.  From Premiership football to lunar landings, from the 1937 coronation of King George VI to 2010 Celebrity Big Brother, and that is much more a cultural than chronological leap.
I visited on a cold day when the temperature can cause the building to shrink in height by as much as 23cm.  I could still see a long way, though.  The views would have been even more stunning had it not been a pea-souper in London.  However, as the 34th floor restaurant revolved (once every 22 minutes) it was still thrilling to see various London landmarks emerging from the gloom.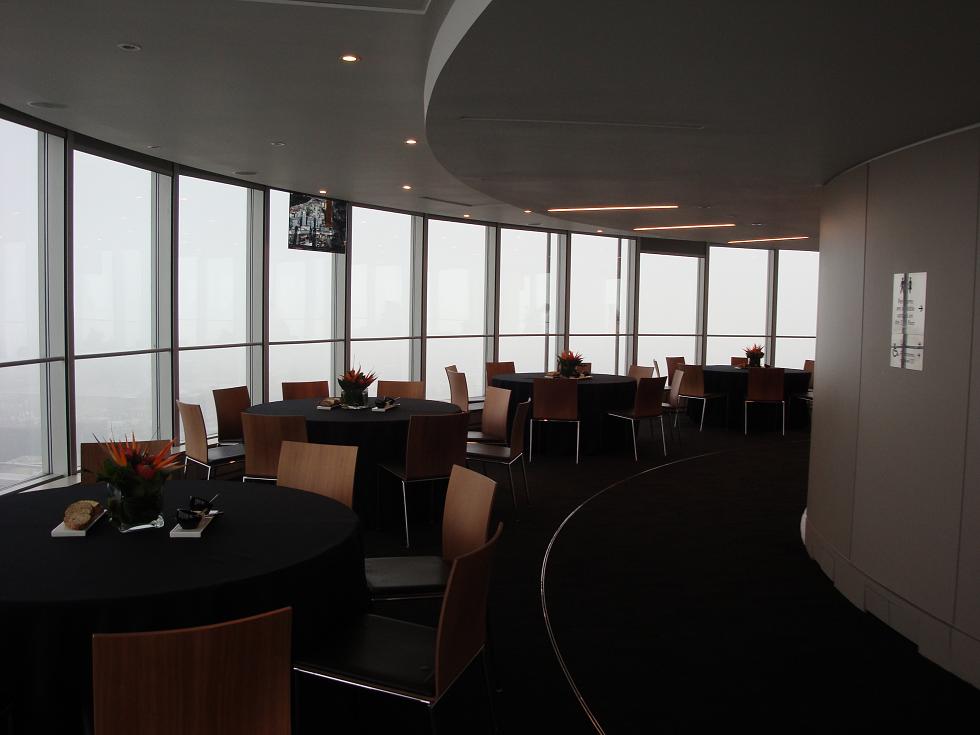 The food was excellent.  A really well thought out buffet.  But it's not about the food is it?  Just a privilege to be present at such an iconic venue.  Here's a few more pics.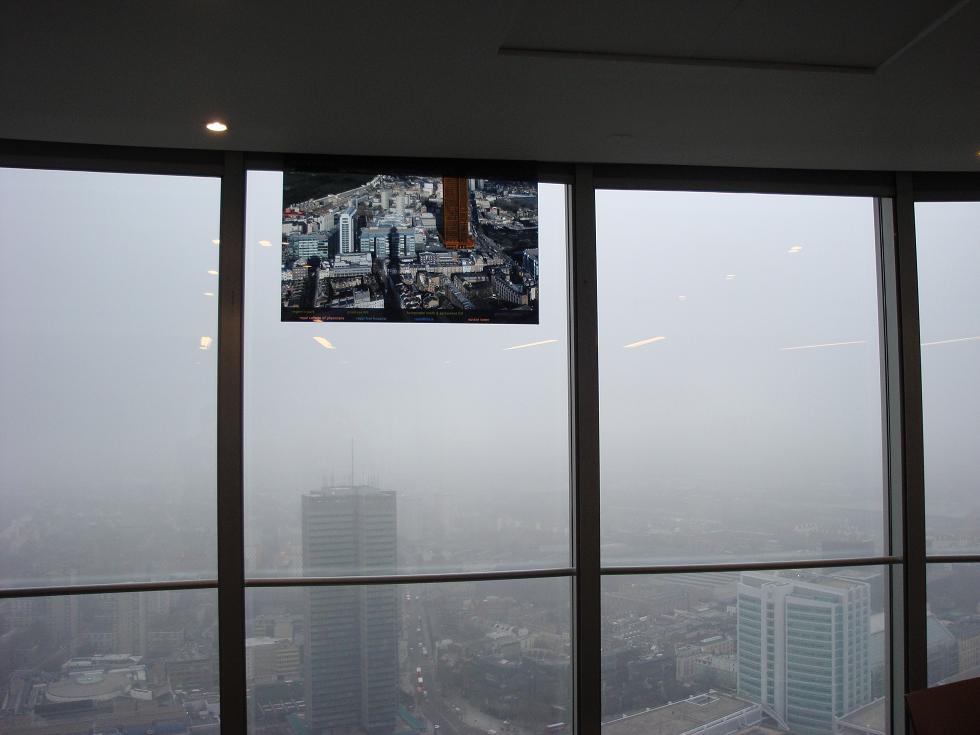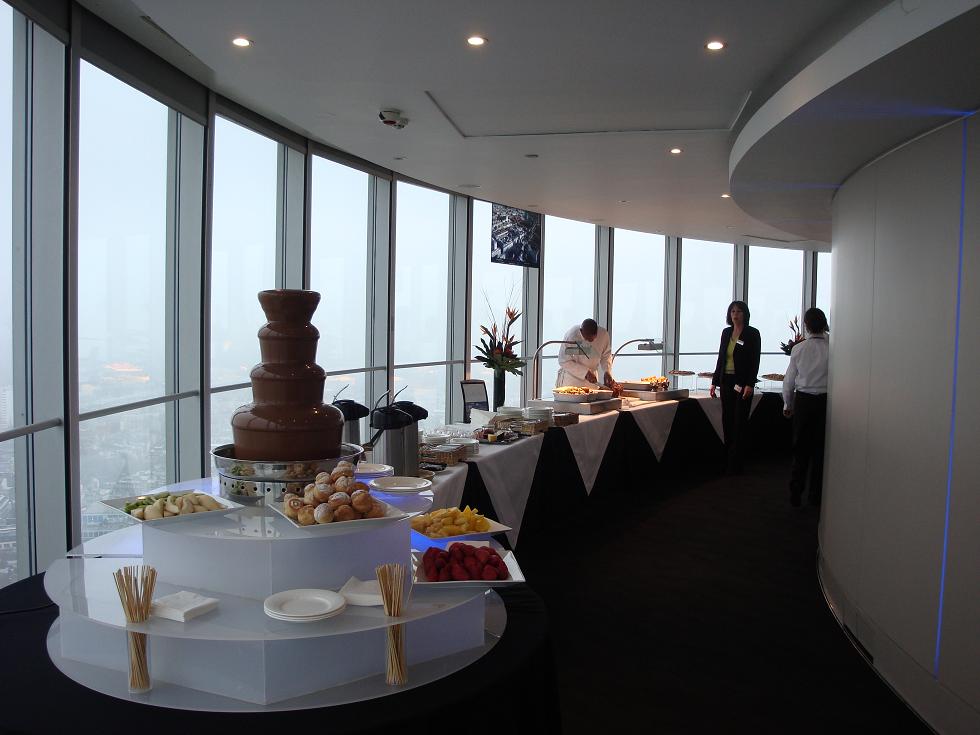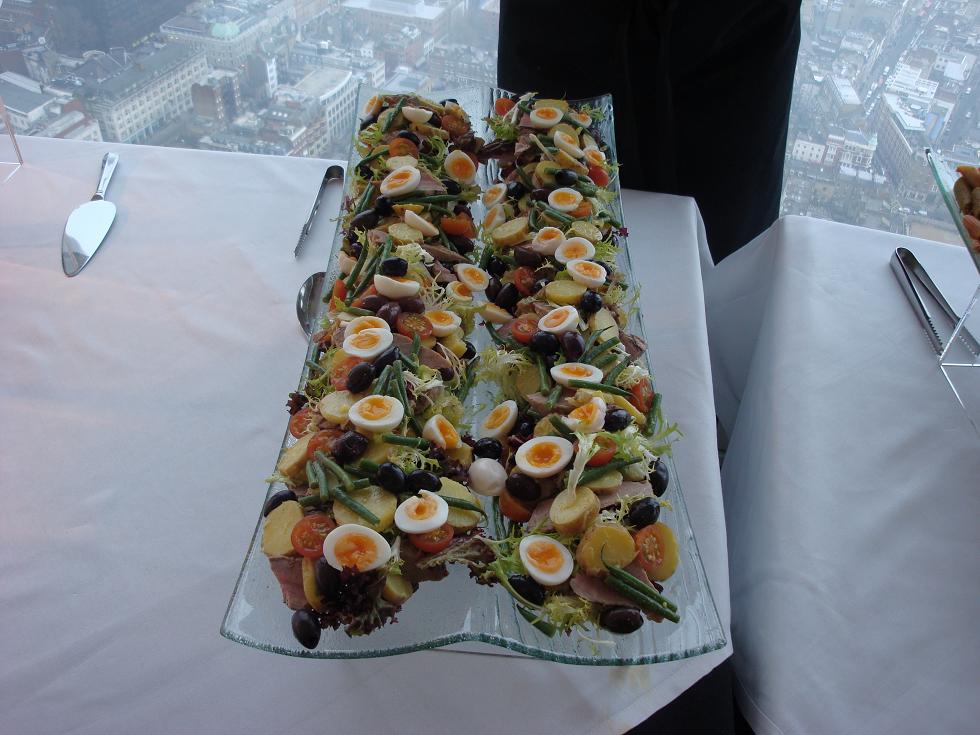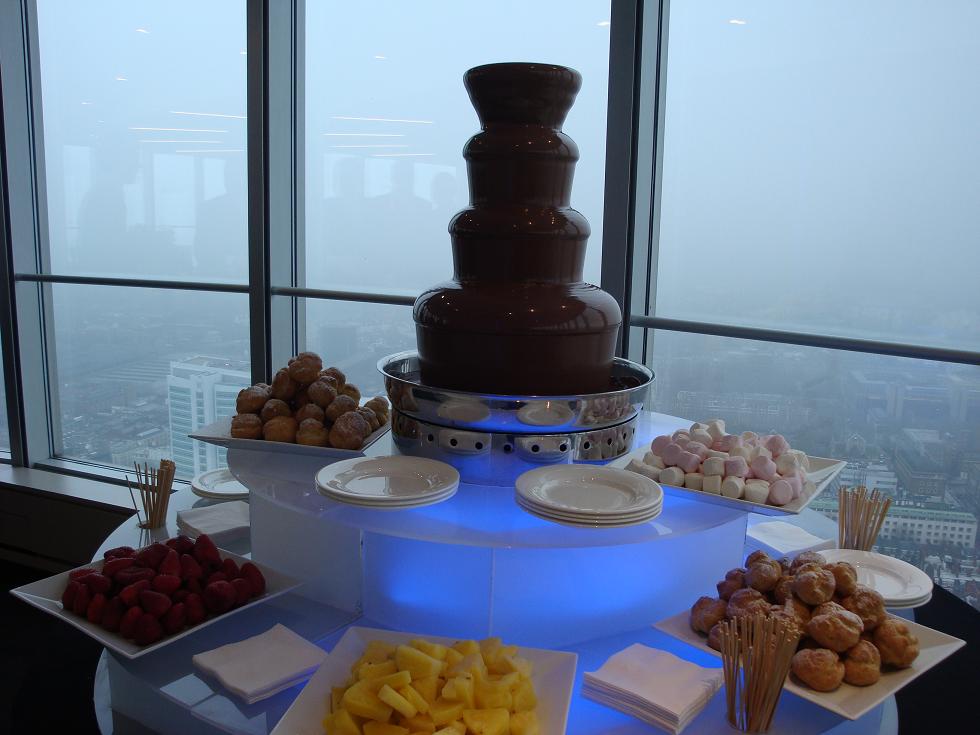 If you want to visit and you don't know the CEO of BT, don't worry.  I understand that plans are under way to re-open the restaurant to the public in a year or two's time.  Have patience and when it opens, put it right at the top of your priority list.  Yes, even higher than new improved Little Chef.
Interesting fact – the BT Tower tops the Nat West Tower by 6 whole metres.  Are you watching, Gary Rhodes?