I spend far too much of what economists laughingly call my "disposable" income on wine.  I also buy more shoes than I can reasonably polish.  I like to think of it as keeping in touch with my feminine side.
Imagine my delight then, when I discovered that Oliver Sweeney has been bought out of administration!  I haven't purchased a pair for a couple of years (but still own numerous), so maybe I am in some small way responsible for their near demise.  Mind you my temporary desertion of my favourite footwear brand was not purely for economic reasons.  I thought the designs lost their way.  Brands are about consistency of product, not advertising.  Any clever agency can get you to try a product once but loyalty is expressed in repeat sales and recommendations, which only come from over-delivery of the promise.
You could consider wines to be micro brands and I was not that impressed by the product quality of a 2008 Mahi Pinot Noir.  Will the Sauvignon Blanc resole my trust, or leave me with a hole in my shoe?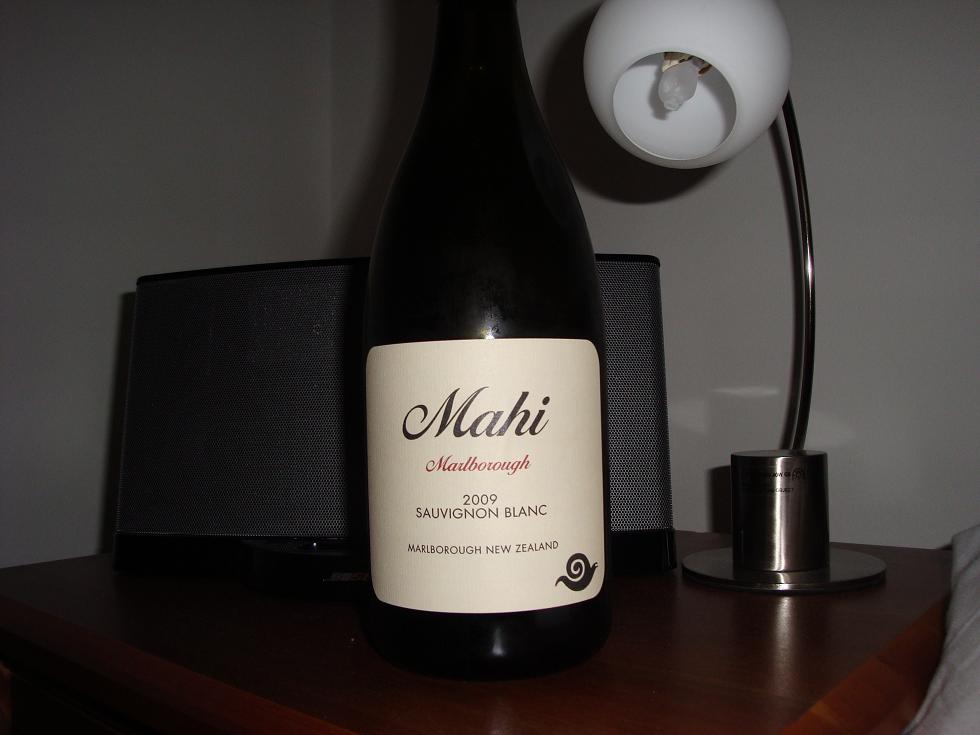 The back of the label is full of unnecessary pretentious marketing nonsense.  It costs £11.50 from the Wine Society which is a good whack in the goolies for a Kiwi Sauvignon.  Omens not good.
Actually the wine is very drinkable and a bit different from a lot of the bog standard Marlborough whites.  It is subtle yet zingy, and tastes mostly of pink grapefruit and lemon.  Short on cats' piss but long on dogs' bollocks.
I know it is desperately unfashionable, but if, as I do, you still like New Zealand Sauvignon, it's worth mixing a couple of these in your rack with your Cloudy Bays, and Dog Points.  Yum.