I've been exploring the wines of South West France recently.  Well, not so much exploring as gnat's chuffing.  After being priced out of most Bordeaux, Burgundy and Rhone "offers" – I can't work out why prices are still so high despite a decent recession – my bank manager wrote me a letter saying that he didn't expect to see wine as a line item on my request for an overdraft when writing to explain why my household budget does not balance.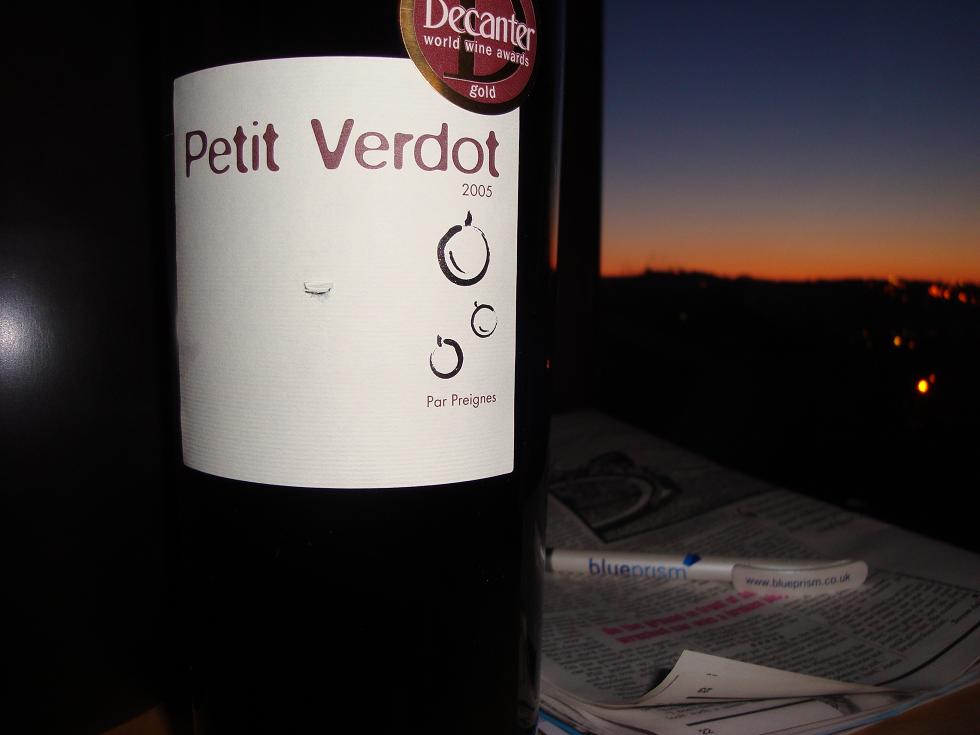 Fortunately, there are some very good wines from some very cheap wine regions around the world.  New Zealand wines are mostly good value in the UK because of over-supply.  South American wines are still cheap because somehow they can manage to mass-produce decent wine.  South African wines are reasonably priced because the Rand is the only currency getting smacked in the face as much as Sterling.  Languedoc wines are cheap because they are unloved, or unknown, and this is wrong.
There are some super wines from the d'Oc.  Many strange grape varieties are grown, and unusually, varietals that merely add 5% weight to more northerly blends, are used to create single wines, such as this 100% Petit Verdot.
Here's the science bit – apparently the skin of the PV grape is tough and needs more time on the vine to ripen.  The warmer weather in the South enables this to happen and creates a very drinkable good value wine.
Lavender, shortbread, toffee apple, dark fruits.  Tastes powerful but is only 13% ABV.  Super with a pork chop.  Mouth smackingly tasty.  If you like your wines robust, slightly chewy, rich, but not expensive or over-bodied, you will love this at the price.
I got mine from Majestic at £6.49.  The 2007 is available now at £6.99.  On the basis of this 2005, probably worth putting aside for a couple of years.