Marqués de Riscal is getting older by the day.  When I reviewed the 2003 eighteen months ago, the bottle pronounced that the Bodegas was founded in 1860.  In this latest 2004 release, two new years have been discovered.  It's a bit like Joan Collins in reverse.  Wine must be the only field in which the older you are, the more attractive you become.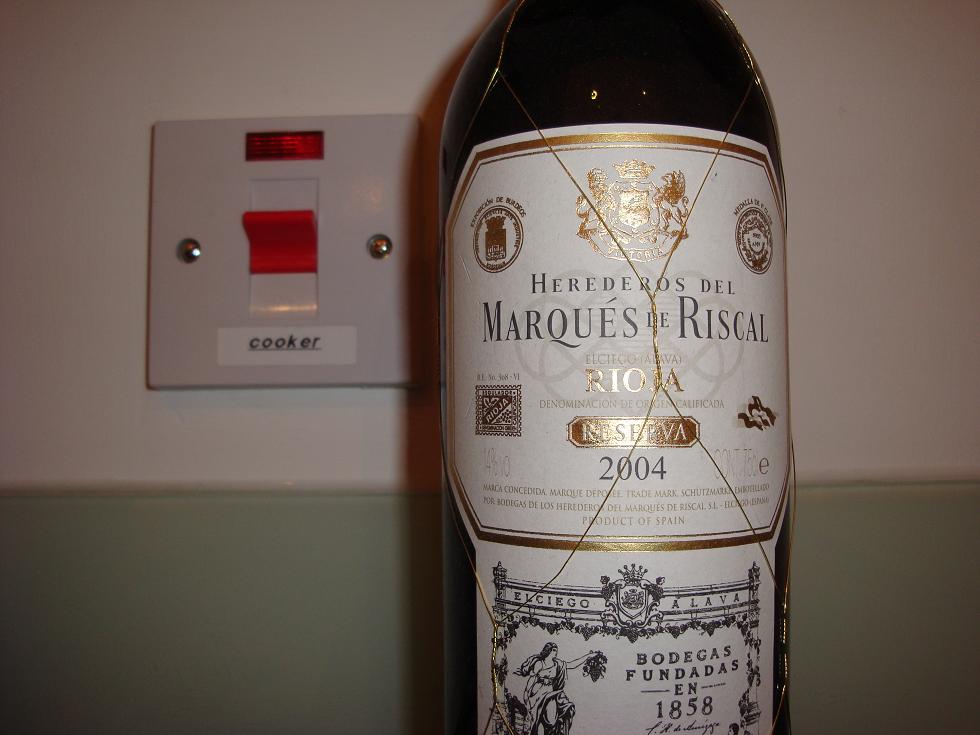 I was fortunate enough to try the 2004 Reserva before release on a visit to the winery in 2008.  Combined with the weight of expectation of this vintage (do brilliant Riojas always come from years ending in the number 4?) and a tasting atmosphere warmer than nestling amongst Joan's perfect bosom, I did find it a little tannic.
I have managed to resist sampling the released wine until now, whereupon I was not surprised to find it still a little teabag like.
If you like your Riojas gentle, smooth and vanilla-ridden you should keep this in the cellar for another 10 years.  However, if you don't mind a bit of mouth-puckering tannic acidity combined with rich luscious flavours of leather, spice, cigars and fruit then drink now.  It is like imbibing a gentleman's club in a glass – pure unadulterated masculine luxury.