One weekend in La Rioja is not anywhere near long enough to enjoy the fruits (and tannins) offered up by this part of northern Spain.  I was, therefore, extremely pleased to see a visit to Marqués de Riscal winery, one of my favourites, on the itinerary of the European Wine Bloggers' Conference.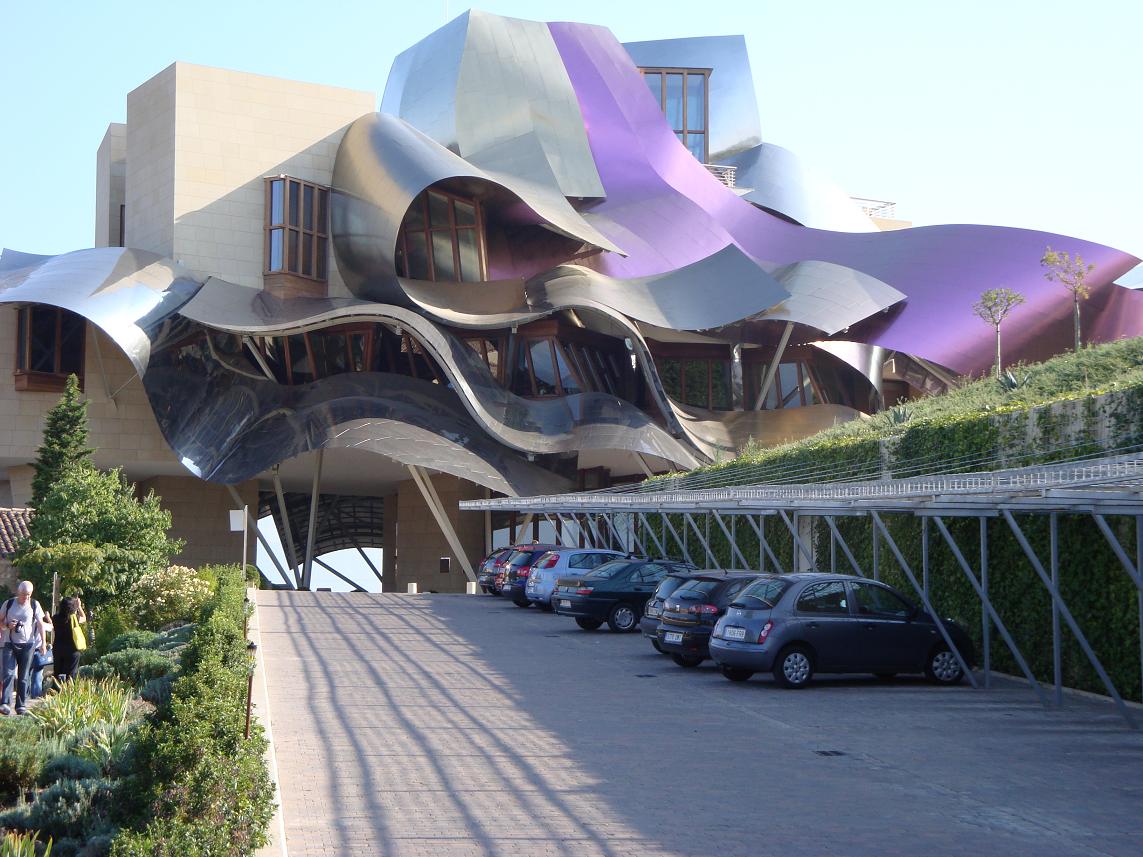 Riscal is a traditional old winery yet some experimentation is being dared, such as the inclusion of increasing quantities of Cabernet Sauvignon in this Tempranillo dominated region, and talking of innovation (a noun to which Riscal aspires) it is hard to ignore the stunning architecture of the Frank Gehry building.  Although supposedly representative of the wines of Riscal, I suspect Gehry may have been influenced by something more hallucinatory than wine when he sat at his drawing board at the turn of the millennium.  Very impressive though it is, I spat rather than swallowed, the argument that it "blends in" with the surrounding landscape.  I think its very beauty is that it blends in like a spaceship placed next to the Houses of Parliament.  Come to think of it, when is the London Eye scheduled for take off?
Brave architecture is to be applauded.  Placing the avant-garde next door to ancient structures is something man has always done.  Those that try to protect the idyll should visit any old city where "modern" buildings of only, say, 200 years of age, reside comfortably, albeit in a different architectural style to neighbours of twice their age or more.  London and Edinburgh are classic examples in Europe.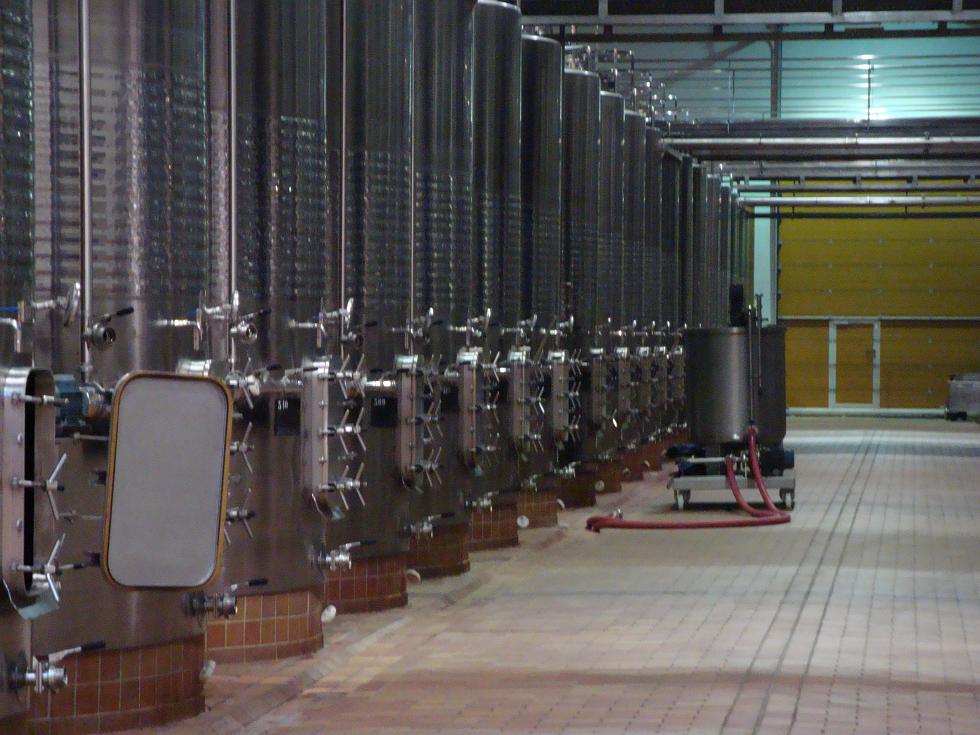 The use of stainless steel tanks in the winemaking process was I am sure, once decried as ruinous, but is now accepted as standard.  Rules still apply to maturation, however, and to put "Rioja" on your label combined with the words "Crianza", "Reserva" or "Gran Reserva" requires ageing in oak barrels for minimum terms, as if sentences for a minor offence.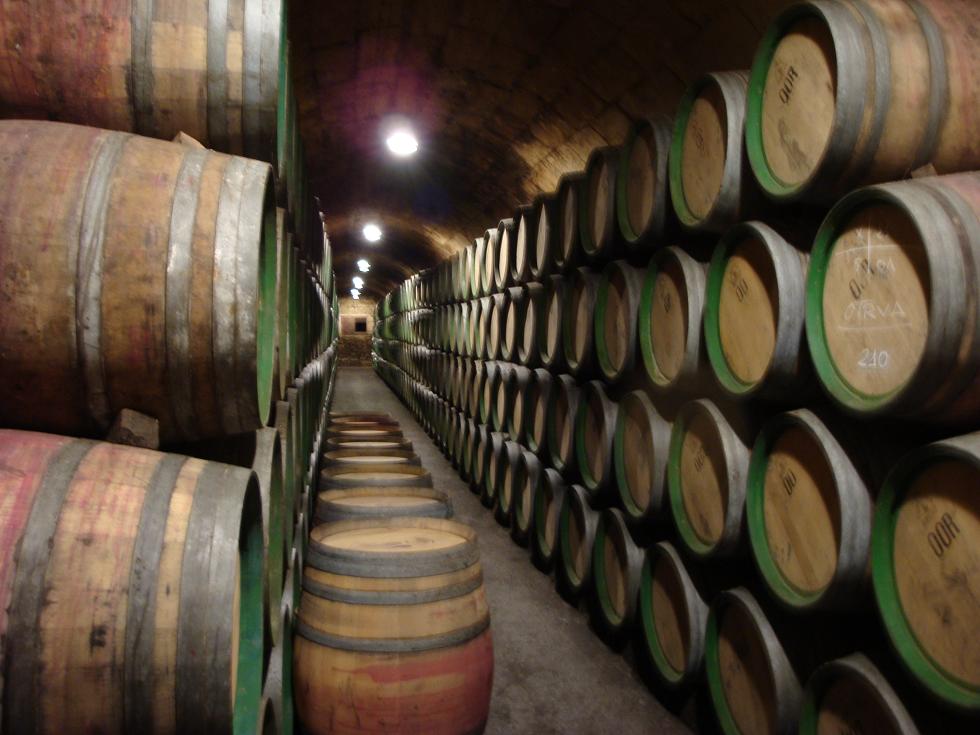 Just as strict is the control over grape use and so, the 2003 Barón de Chirel we tasted had the impudence to own up to 15% Cabernet Sauvignon as the Tempranillo bedfellow.  Described by Riscal as a "new era" Rioja it is nonetheless one of the most expensive and, in my opinion worth the extra wonga.  Smooth yet intense mix of plums damsons and coffee.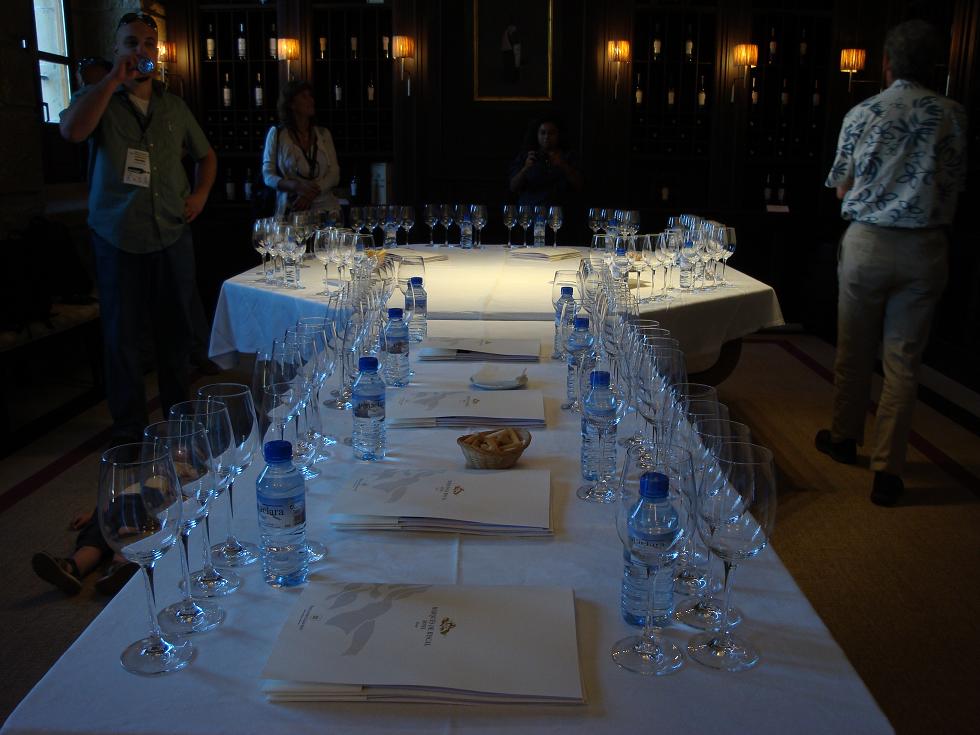 We also tasted the 2004 Reserva which was just a little too tannic for me yet quite tasty fruit, spice, leather and smoke.  Probably best with food, I'll try it again at some point.
The 2001 Gran Reserva (150th anniversary) was much smoother.  Spice, leather, toast and cloves with some grapefruit and dark fruit.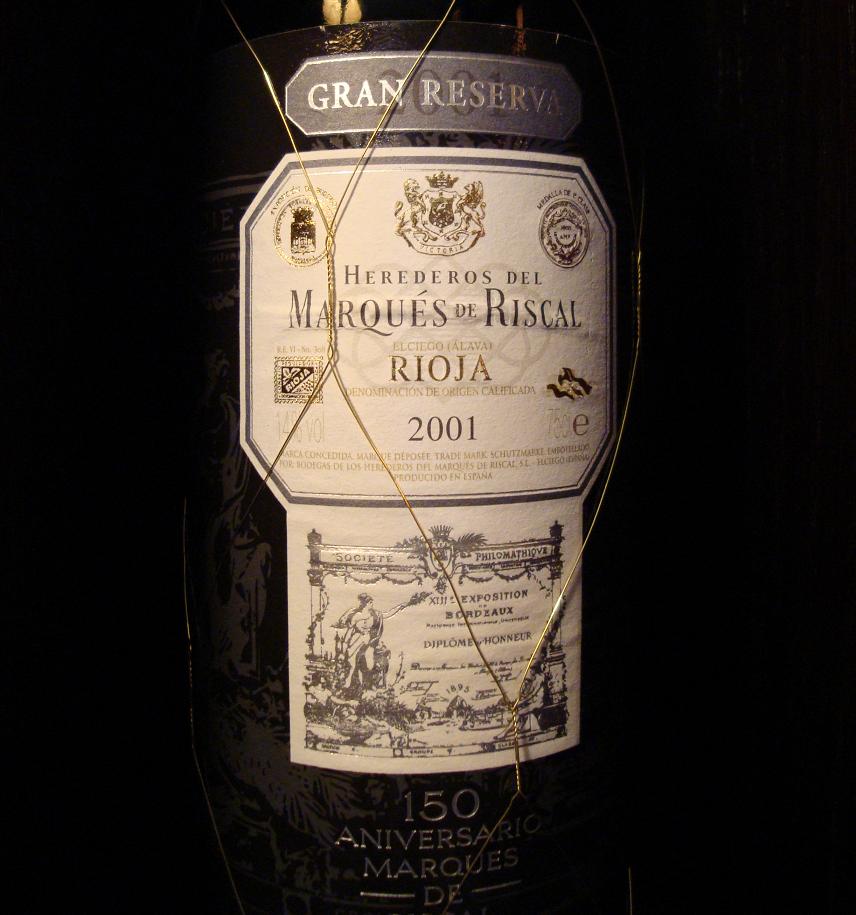 The surprise package was delivered in the form of a white wine – Verdejo blended with 15% Viura.  Sometimes snootily maligned, I've had some good experiences with these grapes.  The 2007 Rueda tasted to me like a Loire Sauvignon Blanc (and for the avoidance of doubt, I mean that as a compliment).  Peach, pineapple and crisp green apple, refreshing, zingy and delicious.  I have never tried Riscal white wines before but I will start looking out for them.
The most disappointing part of the entire visit was looking at the old wines in the "Cathedral" cellar.  Dating back as far as the winery itself and reportedly 60% still drinking "very well", I asked if they would open a bottle for me.  I am clearly not as important as Frank Gehry for whom they opened a bottle of 1929 (the year of his birth).  Shame.  I guess I'll have to save up for the Christie's Riscal 150th Anniversary Auction on 25th October 2008 where amongst other amazing lots, nestles longingly half a case of Riscal from the year of my birth – 1964.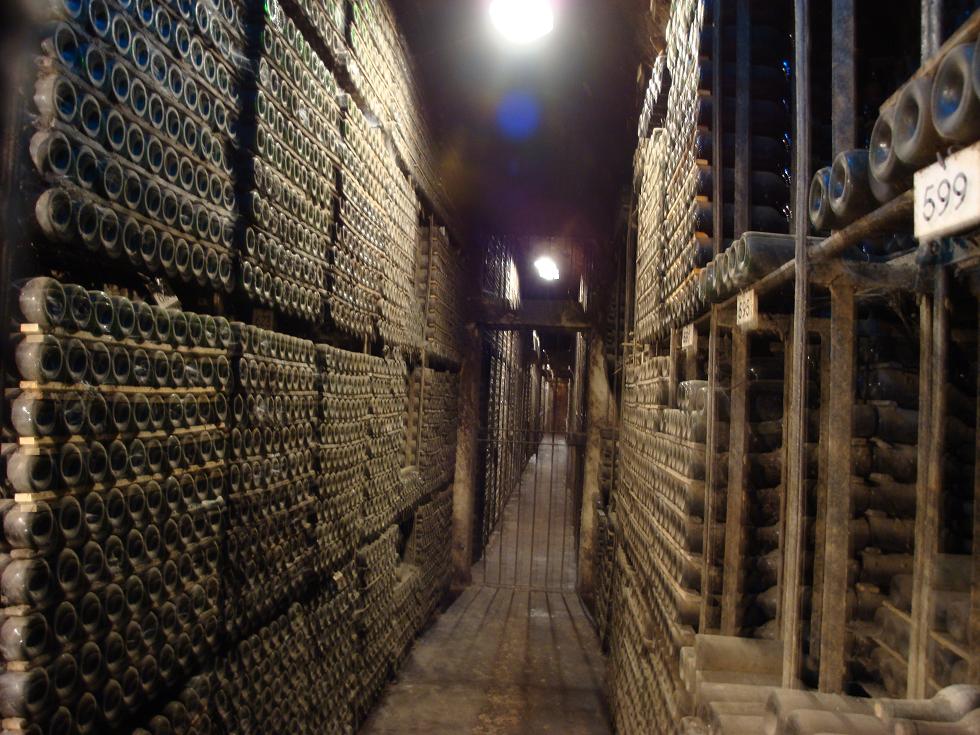 Marqués de Riscal winery, 1 Calle Torrea, 01340 Elciego, Rioja Alavesa, Spain
T: +34 945 60 60 00
F: +34 945 60 60 23
E: marquesderiscal@marquesderiscal.com
W: www.marquesderiscal.com