And now for something completely different.  I picked a few bottles up at the Leeds branch of Majestic recently (before the fire), including this Montes Pinot Noir for £7.99.  I wasn't looking for the Spanish Inquisition, and fortunately I didn't need my Hungarian phrase book.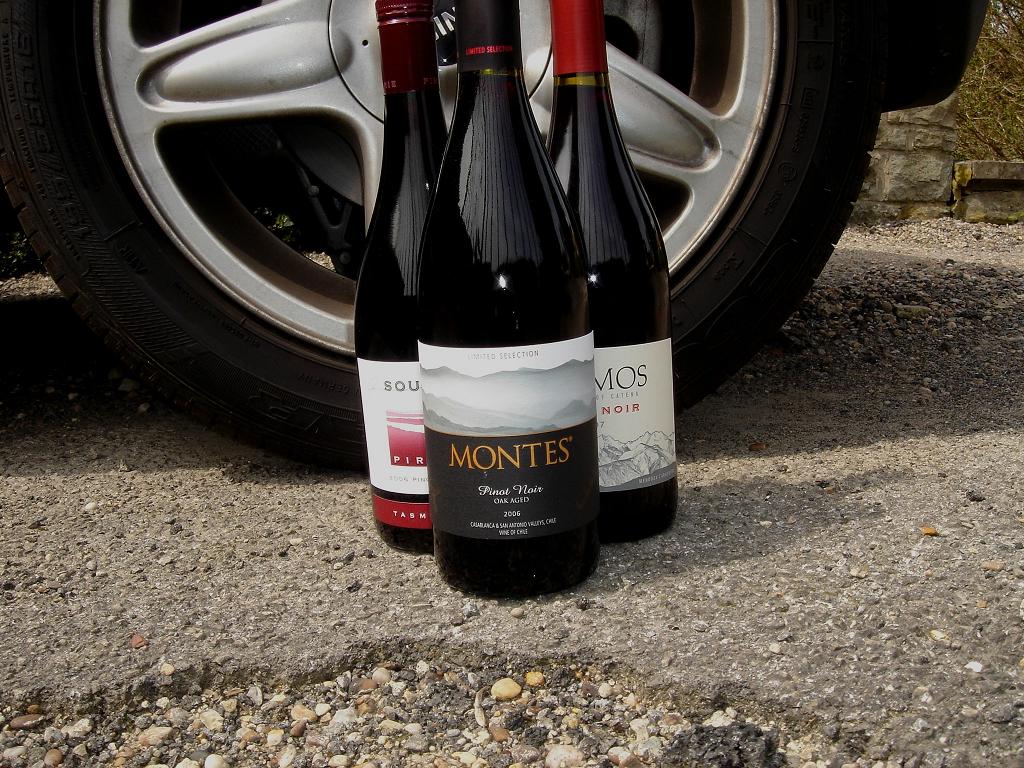 I bought some excellent fresh plums this week from Leeds outdoor market and they tasted very much of this wine.  Combined with a good smell of violets, a bit of smoke, and possibly the meaning of life, Montes Pinot Noir is cracking value for money.  There is also a bit of "authentic" barnyard but not so much as to make it a dead parrot.
The label recommended drinking at 15 to 17°C which plays right to my WART* campaign.  I think many Pinot Noirs can be drunk even cooler.  Restos take note.
As for a food match – obvious – spam spam spam spam.
* Wine At Right Temperature campaign – stop bars and restos serving red from the wine oven, and white from the freezer.  This campaign is my holy grail.