The European Wine Bloggers' Conference 2008 was a massive hit, it has to be said, much to the surprise of the organisers.
So much happened in one weekend of my life, I can barely pick out my favourite bits.  Let's start with the lowlights – landed in Bilbao, bag (including wine samples) landed in Palermo.  Arrived back in UK, bag arrived one hour later, one bottle of wine smashed, clothes ruined and bag stunk of wine, had to drive home overnight with a blood stained handkerchief wrapped around my finger, nearly sliced off from glass shards.
OK, that's only one lowlight really.  The rest of the weekend was awesome – here are my top 11 highlights:
11.  Teaching Ryan Opaz (US citizen and all round good guy) to say "arsehole" instead of "asshole" – what is the matter with Americans? I suppose we could agree to use "George W Bush" for the same meaning.
10.  Eating tapas and wonderful belly pork at La Chata in Logroño.
9.  Meeting Doug Cook and André Ribeirinho, entrepreneurs and founders of www.ablegrape.com and www.adegga.com respectively.  Both excellent wine resources and, being in the IT trade myself, I wish them both all the best.
8.  Being voted best dressed man at the event (the only one whose every outfit was brand new, having been purchased in an emergency trolley dash in Bilbao on Friday).
7.  Visit to Miguel Merino's winery.  Funny guy – serious wine – it is quite rare so if you can find some buy it.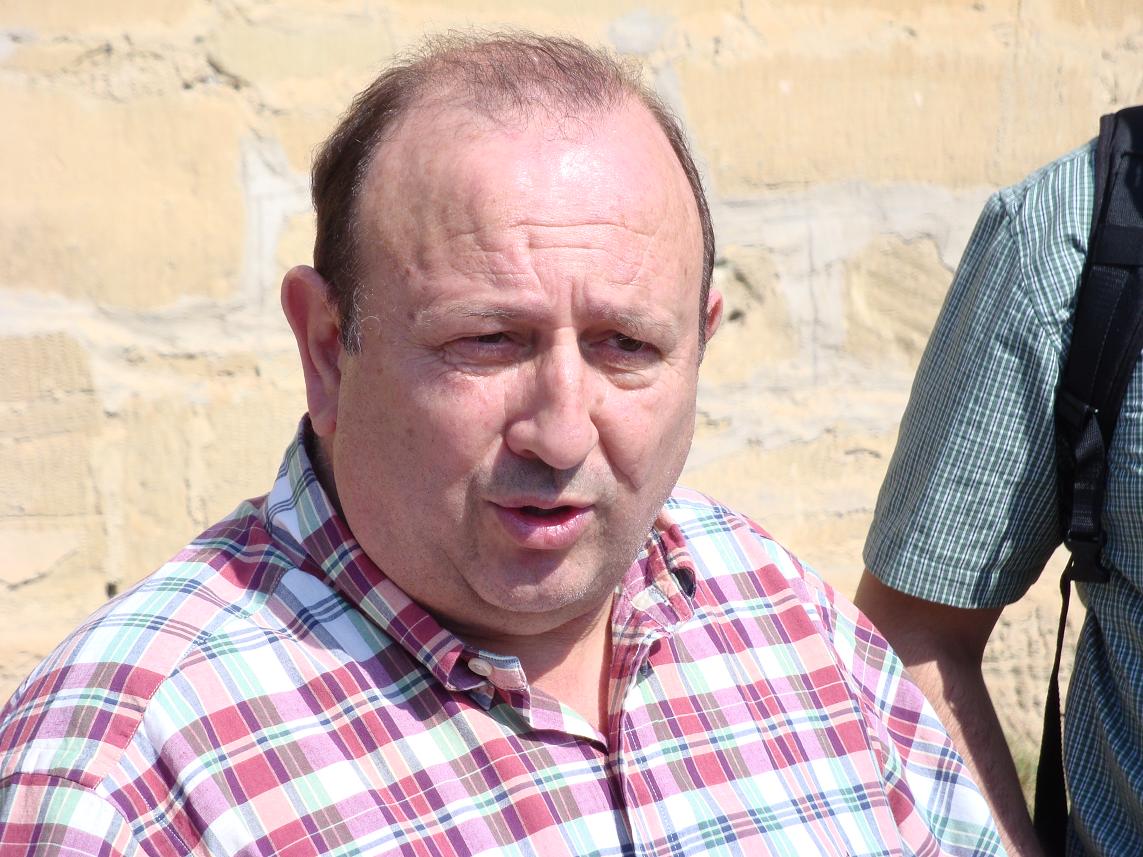 6.  Tour, lunch and wine tasting at Bodegas Bilbainas courtesy of Raimat.  The Zaco 2005 was a welcome low tannin escape route from the usual muscular, oaky Riojas.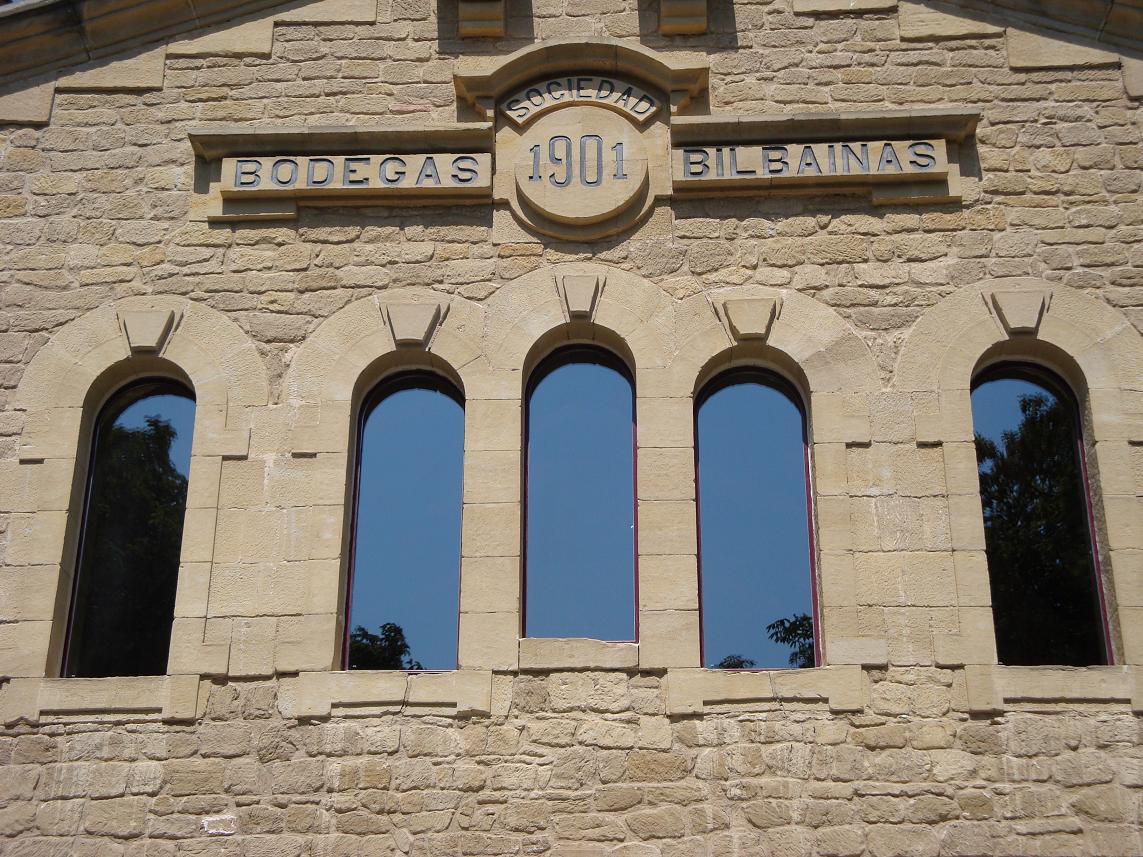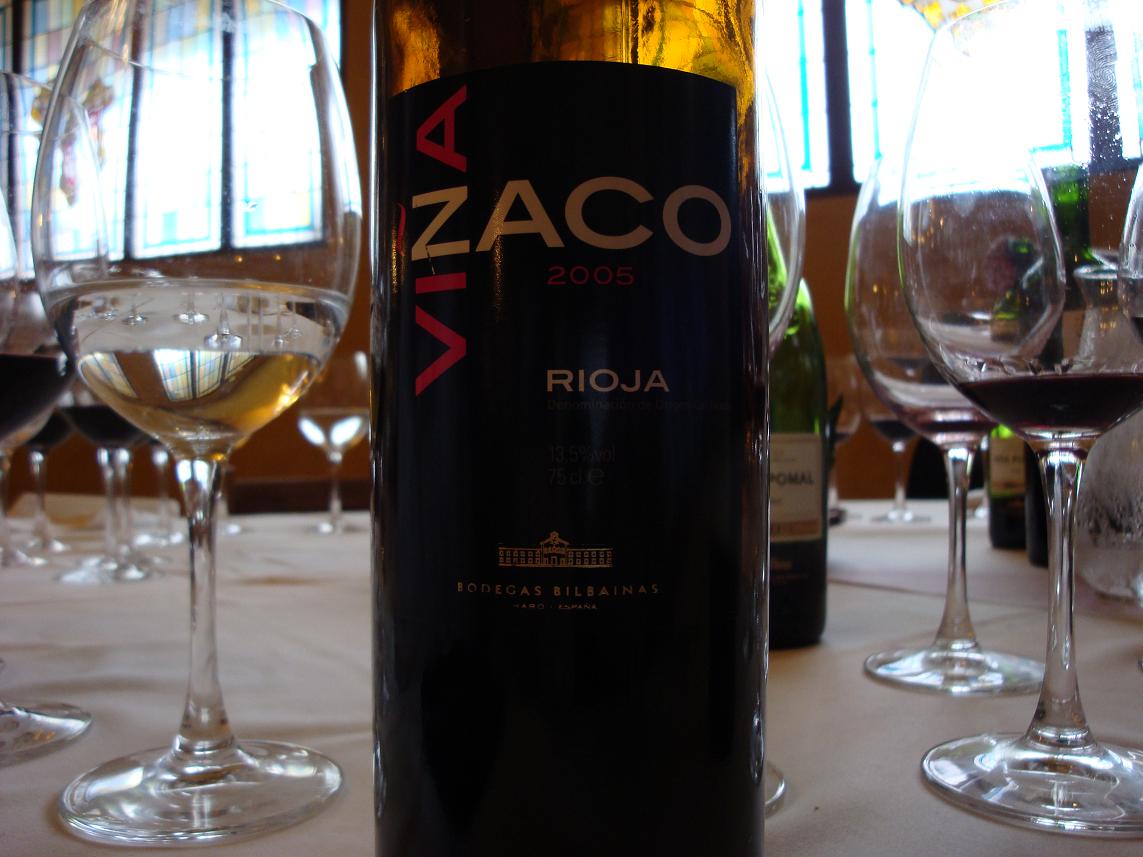 5.  Welcome evening wine tasting – despite my embarrassment at having no bottles of my own, I met many new friends and tasted some excellent wines.  Followed by superb dinner at El Lorenzo, courtesy of La Rioja Turismo.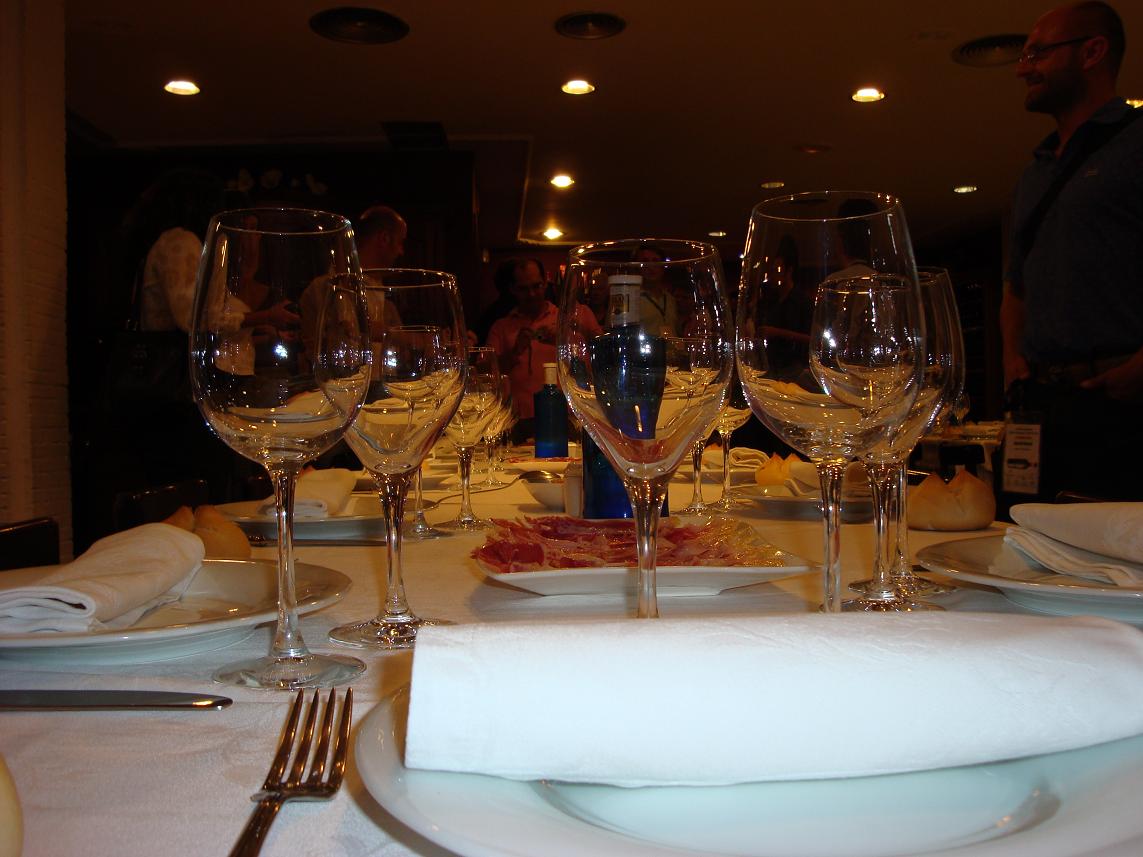 4. Tour of Marqués de Riscal – more here.
3. Visit to Laguardia – sample photo below – lunch at Mayor de Migueloa with Rob McIntosh.  Learning that it is Spanish custom (in certain establishments), to help waiters clear up more quickly by chucking all your waste directly onto the floor.  Unsightly but efficient!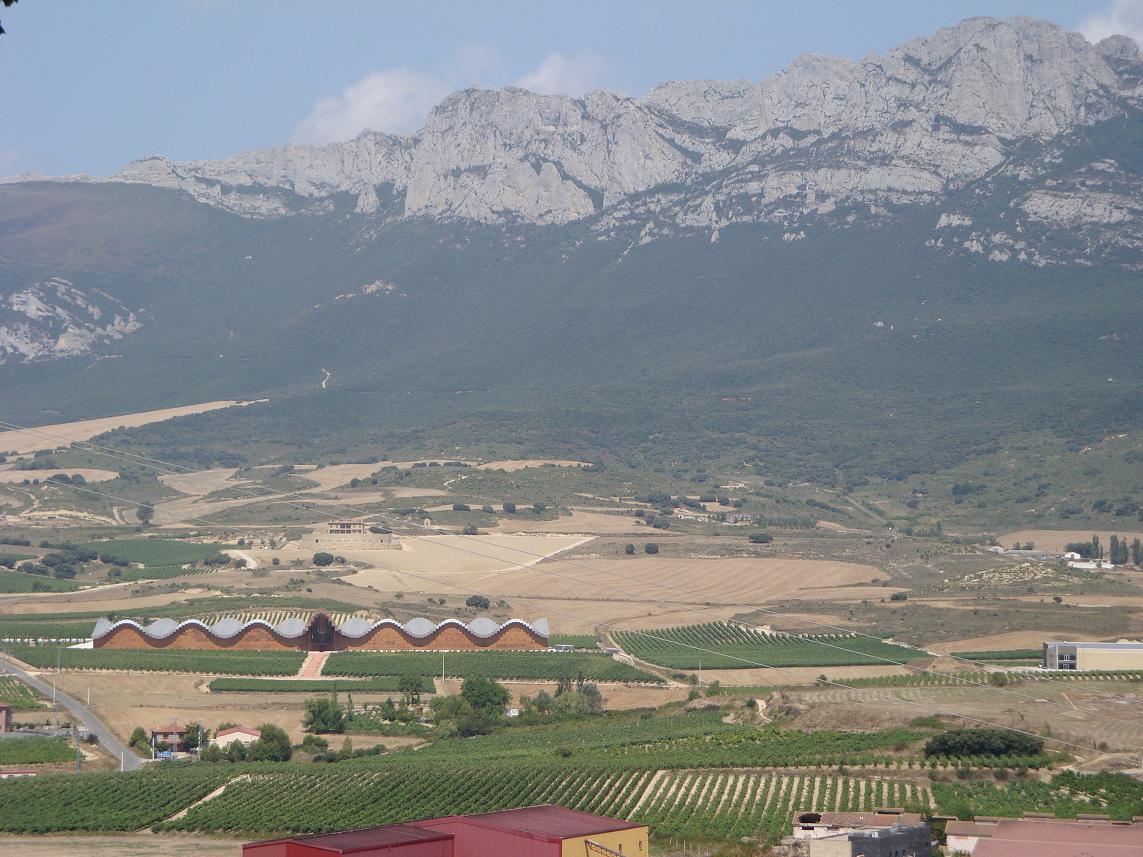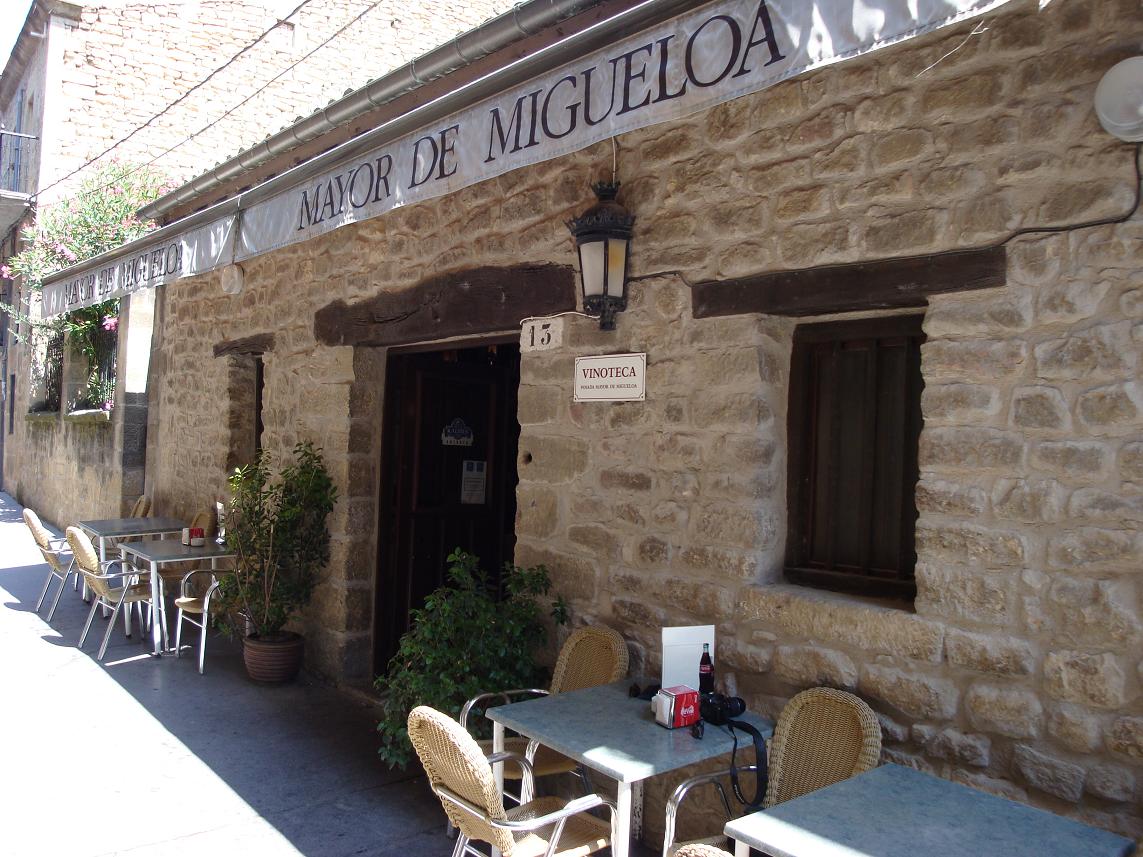 2.  Saturday evening wine tasting.  An Iberian wine frenzy.  Tondonia, Regina Vides, Muga, Vivanco, Cortes de Cima were amongst the many wineries that had sent bottles.  My favourites of the night were both from Portugal – Malhadinha 2006, and Esporão Private Selection 2004, both of which from Alentejo, a wine region I know absolutely nothing about but obviously should find out!  The latter I found at the Wine Society for £23.
1.  Dinastía Vivanco tour and lunch in the winery restaurant.  Superb wines, great food, top notch hospitality, wish we had had more time!  Followed by a visit to the wine museum (Museo de la cultura del vino) – including a stunning exhibit of 3,000 corkscrews in one room?  Weird.  Incredibly interesting museum packed with wine history.