There's always a danger that things can get a tad introspective at conferences like EWBC, so it is great to get the opportunity to broaden ones horizons out in the field, or terroir, if you will.  A trip to see how cork is produced was, inevitably, sponsored by Amorim, who almost silently supply one quarter of the world's natural wine closures.  A heavyweight, if there were ever such a thing, in the cork world.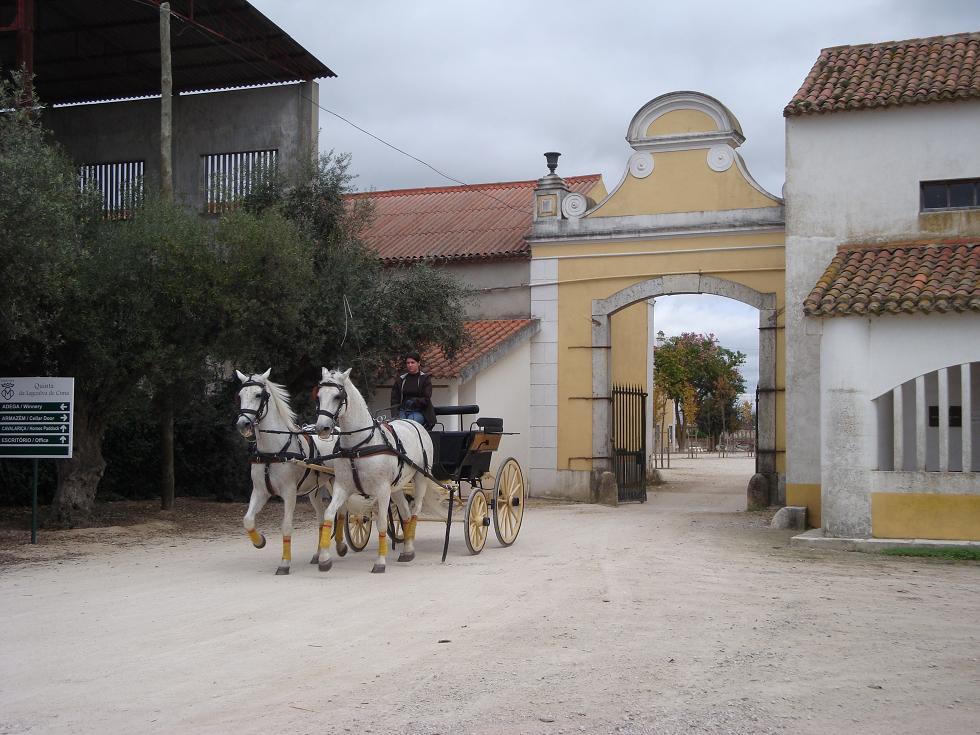 My first ever visit to a cork "forest" (I use the quotes because the trees were planted so sparsely a Premier League football pitch could barely accommodate three Quercus suber) was at the Lagoalva winery in Tejo.  The Portuguese J is tough to pronounce in northern European languages.  The best I can offer is JSH.  So Tejsho, once known as Ribatejsho is a rising star in the wine world having been awarded DOC (Denominacao de Origem Controlada) status in 2000.
The trip was led by the charmingly funny Carlos de Jesus and I shared lunch with the scarily enthusiastic Hugo Mesquita, both of Amorim.  It is clear that whilst on one hand the cork industry is under threat from Stelvins and plastics, it is simultaneously still expanding.  Amorim is keen to point to the social and environmental considerations of reducing cork use, including the economic implications and the potential effect on global climate of terminating the management of cork oak forests that in many parts of the world demark the desert from the lush, providing a valuable climate saving "firewall".  There is even a heartstring plucking campaign endearingly titled Save Miguel which makes the biodiversity case in dog and cat (or deer and cattle) language.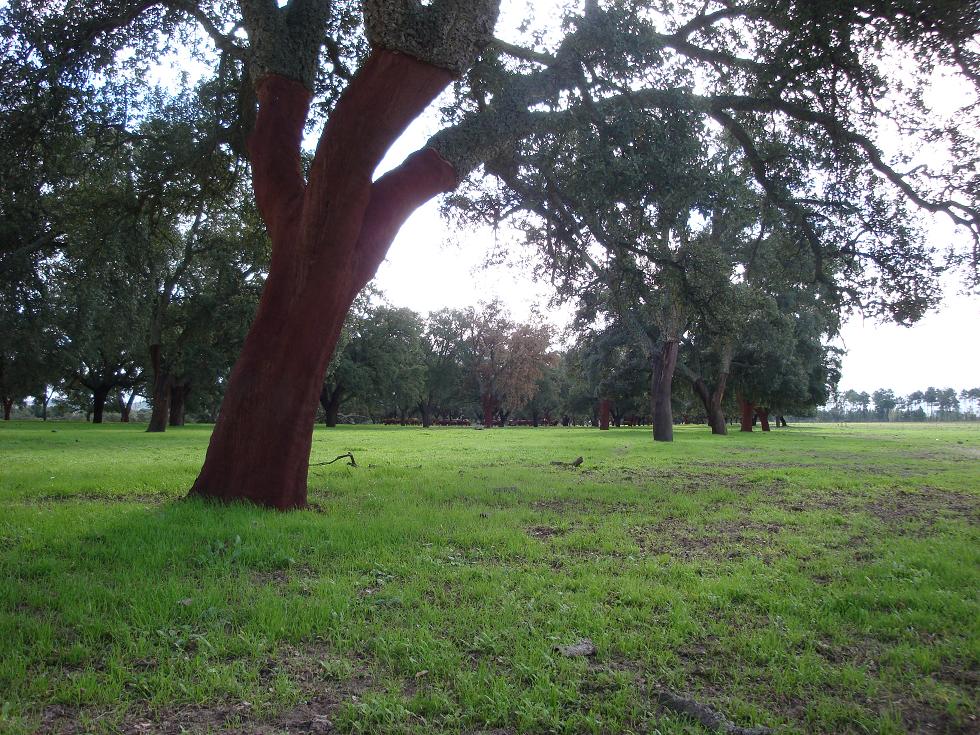 Most people on the trip were equally interested in the effect of wine closure on the maturation and taste of the wine.  Lagoalva offered a range of their own wines (all sealed under cork, naturally) along with a selection from other local Tejo wineries.  The tasting was not without controversy, since traditionalists frown upon the use of non Portuguese grapes in traditional blends.  Some winemakers are giving up DOC status by adding, for example, Cabernet Sauvignon to reds and Chardonnay to whites to make the wines more globally appealing.  On one hand this is a shame, but on the other, these guys have to feed their kids.  It's a bit like yearning for your recently closed local corner shop when you, and all your friends, drive to the supermarket.  Progress.  In any case, I really liked pretty much all the wines, and especially the whites from this region, despite the alien intrusion.
After the tasting, a prized horse and cart journey with Amy, Denise, Lizzie, Chris and a spectacular moustache.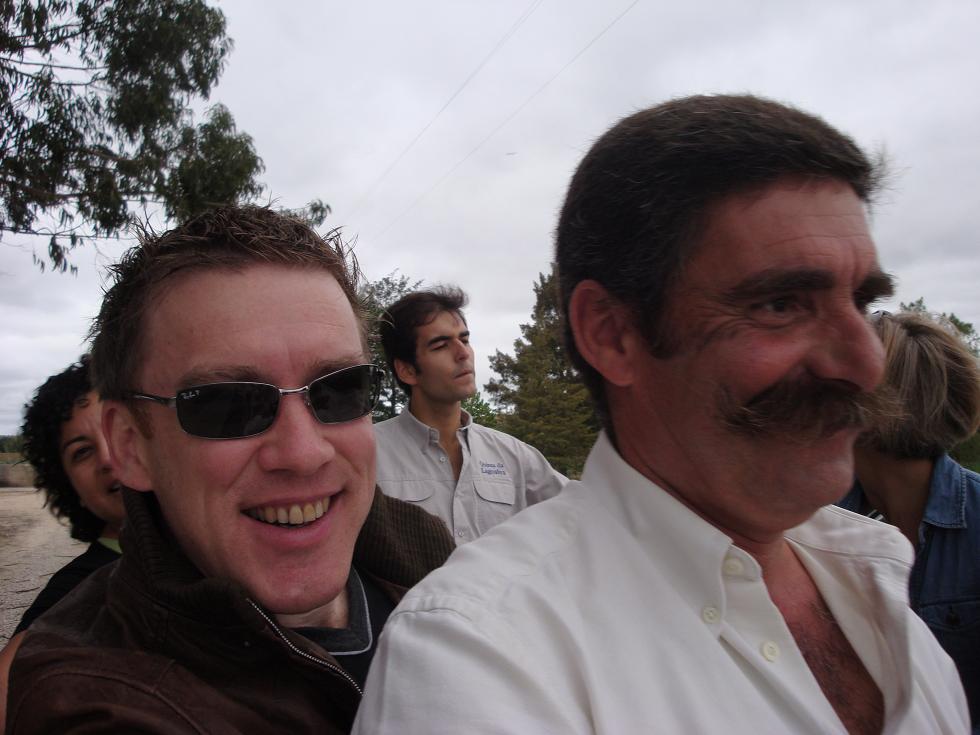 Lunch of soup, pork, ice cream and wines was with Hugo, and Niamh who, ironically, is from Cork.  Hugo's knowledge of cork is interminable and his enthusiasm unstoppable.  It is like talking to a software entrepreneur who has just invented the new Google, rather than an industry that dates back to 3,000 BC.  Niamh knows everything worth knowing about food, and a fair amount about drink, but not much about cork with a small c.
I concluded that it is a horses for courses decision for the winemaker.  Arguably younger drinking wines are fine with screwcaps, wines with more longevity can be better in cork and, if you listen to Hugo anyway, super long lasting wines need re-corking every 20 years.  The issue is understanding the relative amount and type of air each closure allows (or not) and matching this to the wine style.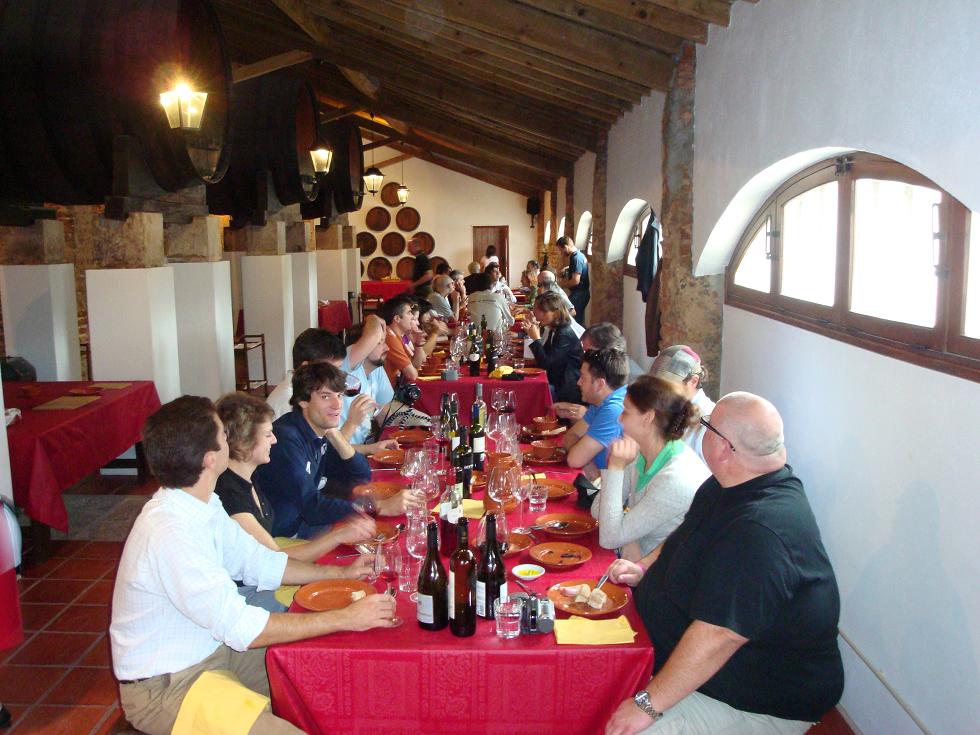 Served with dessert was an unspecified, but sweet and delicious, fortified wine, like a white port and from the year of my birth, which I am not revealing, but feels even longer than the last time England won the World Cup.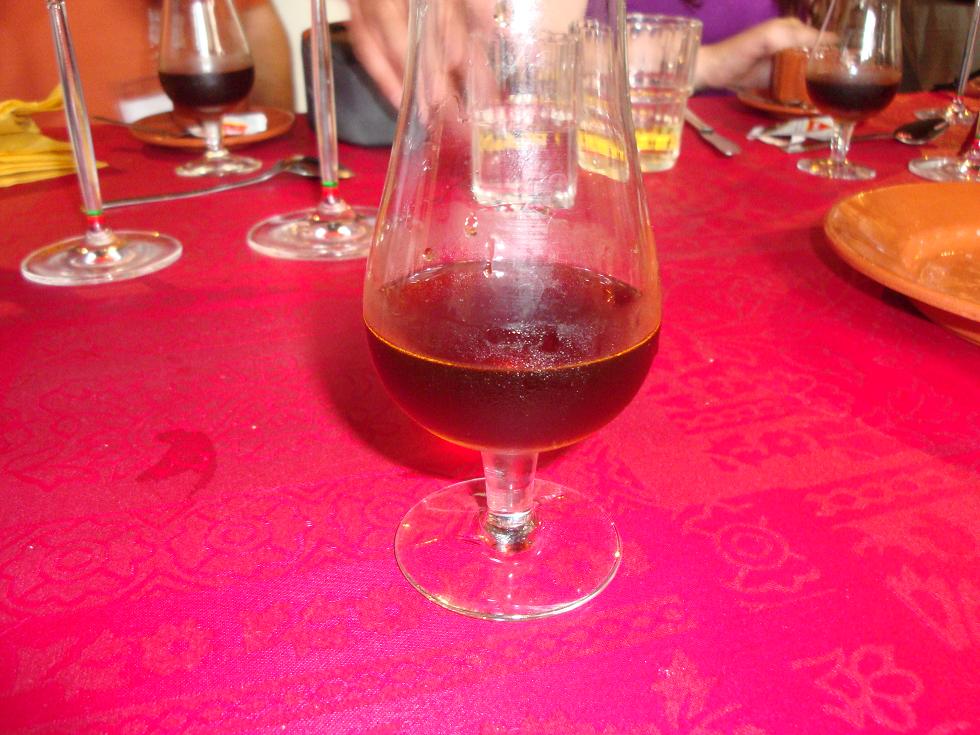 From an altogether highly successful EWBC, this was one of the highlights for me.  Sadly lunch was scheduled to Portuguese time (even more mañana than Spanish).  Having a flight schedule more along Swiss analogue principles, I had to leave the trip before it moved on to the cork factory which was a real shame.
Following EWBC Friday's amazing dinner and wine tasting with the glamorous and tasty Douro Boys, maybe these Tejo boys are trying to put up some competition?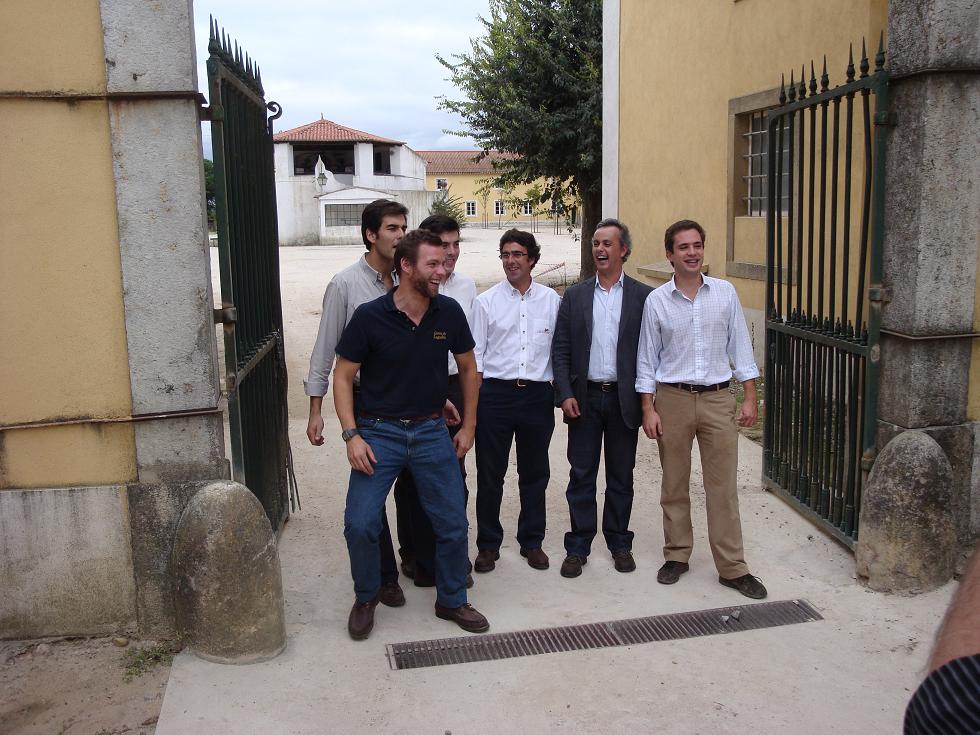 As for Portuguese cork forests, I was left, bizarrely, wondering  if they provide the raw materials for cricket balls?