Are you a wine magpie?  I can't resist a tempting offer and, bearing in mind the stellar reputation of 2005 Bordeaux, a Wine Society mixed case from the Côtes was a no-brainer.  My theory that a rising tide lifts all boats (i.e. in a good year even crap winemakers are going to have to work hard to produce awful wine) leads me to try almost any CHEAP 2005.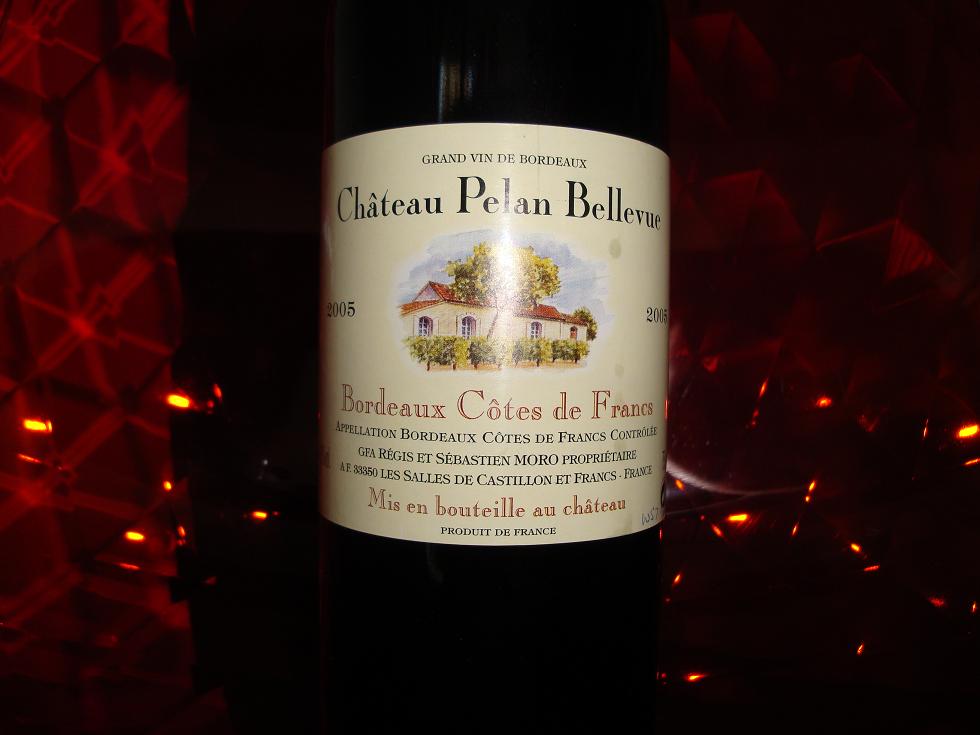 Château Pelan Bellevue, Côtes de Francs, must be a light and particularly buoyant boat in any case because it rose straight to the top of my taste buds.
Ironically, the wine itself is quite heavy.  Earthy and rich with stone fruits and egg custard, this wine is tannic but juicy and delicious for only £7.95. Sadly it is no longer on the Wine Society website and I can't find any other stockists just now – shame….
If you happen to have some in your rack, give it a try and let me know what you think.