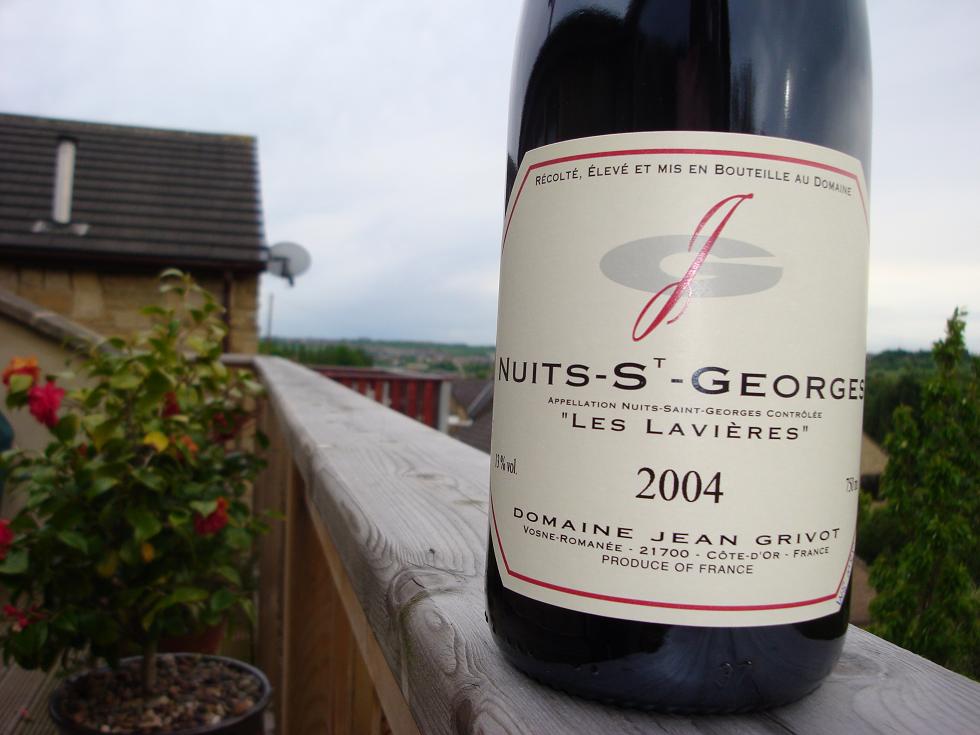 And so Eurovision has come and gone and, for once, the UK didn't come last.  In fact we made a creditable 5th place, although we had to recruit the noble Lord Webber of Musicals to write us a tune and, predictably, the singer had to come from a reality TV show.
Some have criticised Eurovision in recent years alleging tactical voting as being the cause of the UK's fall from grace.  I say our entries were just pap and wouldn't have troubled the scorer in a hitting a barn door with a banjo competition.
Highly variable results is something you get used to when you drink Burgundy.  Was Jean Grivot Nuits-St-Georges Les Lavières 2004 a "Waterloo" or did it score null points?
My bottle came from the Wine Society in a "Mystery Bin Ends Case of Burgundies for drinking now" (an irresistible title designed to lure money from my wallet quicker than a Boom Bang-a-Bang chorus).  The case carried an implicit average bottle price of £23.  Although the Wine Society doesn't have it up, I found it at Lay & Wheeler at £24.85.
In fact it is one of the nicest red Burgundies I have tasted in ages, especially from the Wine Society.  Deep dark mysterious red berry fruit with barbecued red peppers and a bit of spice.  Yes, smoother than Cliff Richard's chin and tastier than the Bucks Fizz girls' skirts.  Worth every penny of the 2,485 you will need to Beg, Steal or Borrow.