If you like to listen to something achingly, teasingly left wing, politically correct, family friendly and yet, despite all that, extremely listenable, I can recommend The Chronicles of Modern Life by Henry Priestman.  Clearly I am not that left wing (although I am not 100% sure what that means these days) but I am over 40 and, if you are too, I defy you not to cast a wry smile at Henry's astute observations on wrinkle gathering.
On the other hand, if you prefer to ignore the effects of ageing and address your sagging brow by drowning your sorrows, you probably drink too much Aussie Chardonnay.  I don't drink anywhere enough so I was pleased to receive this Burnmore as part of a STWC crisp refreshing whites case (£60) several months ago.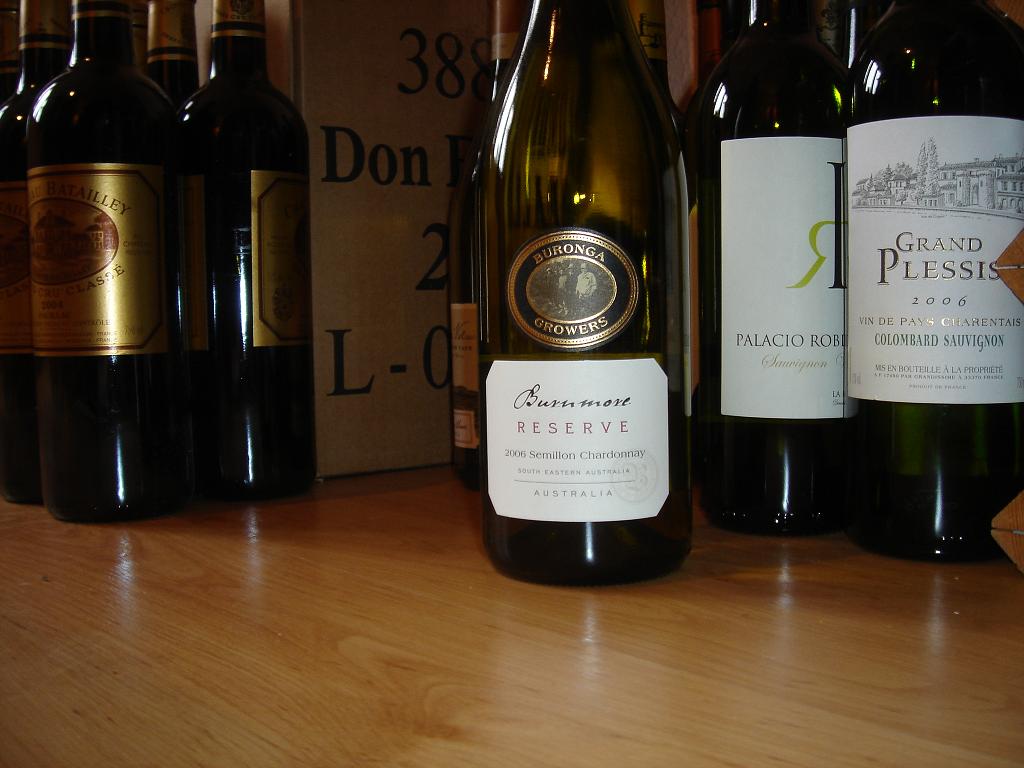 It is difficult to have high hopes of a wine that costs less than a fiver including shipping all the way from Oz.
As a Semillon Chardonnay blend, I suppose it is no surprise that it tastes like 10 parts St Veran and 1 part Sauternes.  Lemon and honey and much better than the price tag indicates.  If you happen to have a bottle in your cellar, I would drink it right now to see if it really will cure your wrinkly neck.