There's something uniquely British about November 5th.  Celebrating a failed attempt to blow up one's house of parliament is a tad eccentric.  Doing so by trying to burn down our own houses and gardens is plain odd, but admittedly good fun.
Our house looks over a valley, so there is never any need to buy fireworks.  I merely park a deck chair on my balcony, sport a warm coat and enjoy them at my neighbours' expense.
You are probably expecting me to construct a treasonable plot that this Châteauneuf-du-Pape smelt of gunpowder.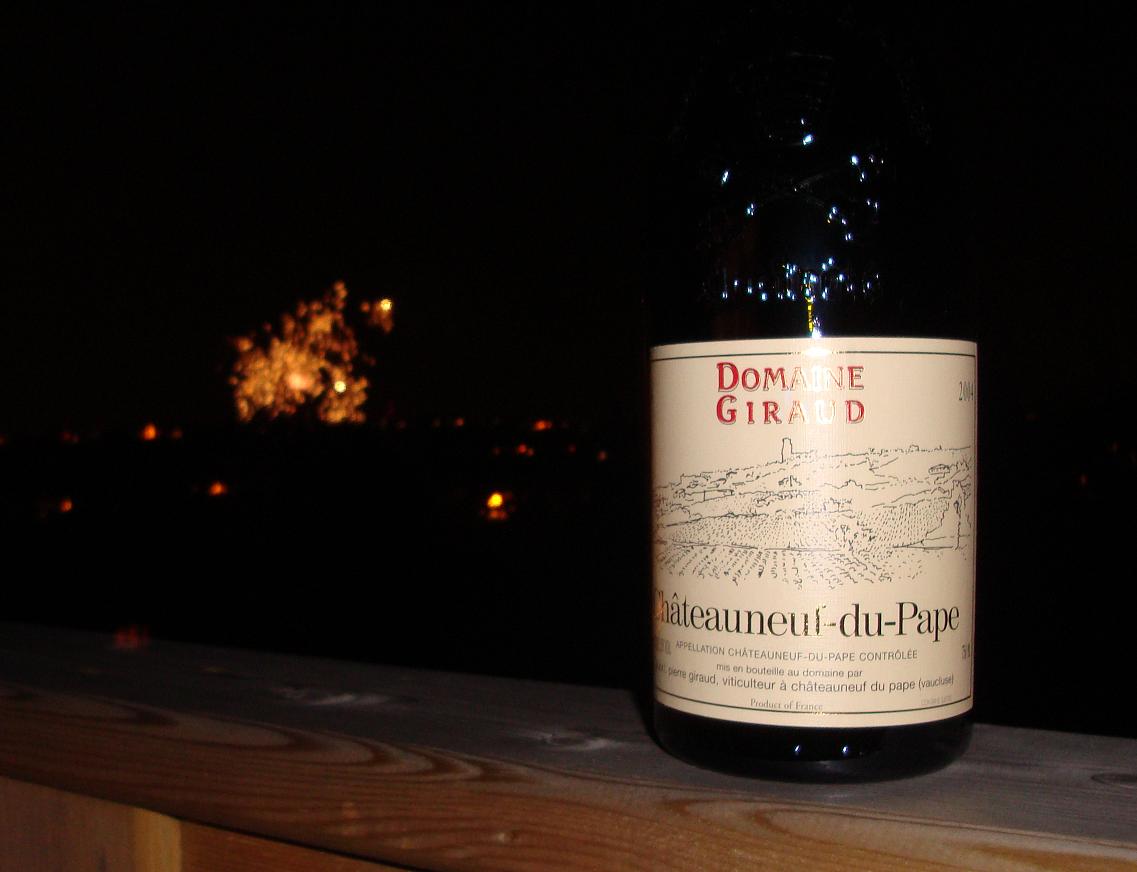 Even I am not that cheesy.  There was an explosion on the tongue though.  Red apples, liquorice, milk chocolate and vanilla.  Luscious, opulent, smooth, delicious.  Probably the best wine I have tasted from Virgin although, at £18.49, certainly not their cheapest.
Apparently, living on the side of a valley puts one in a time warp amongst other things, since today we celebrate the one month anniversary of November 5th – sorry this one was a bit late.