Raymond Blanc, founder of high profile restaurant with rooms, Le Manoir aux quat'saisons, and currently starring in the latest culinary reality TV show from the BBC, The Restaurant, has another business interest, a chain of eateries.
I showed up at Brasserie Blanc in Manchester only to discover that Monsieur Blanc has not visited the place in two years.  The brasserie looked unloved and was almost completely empty.  Would this be a culinary delight, or should Raymond come and close his own restaurant?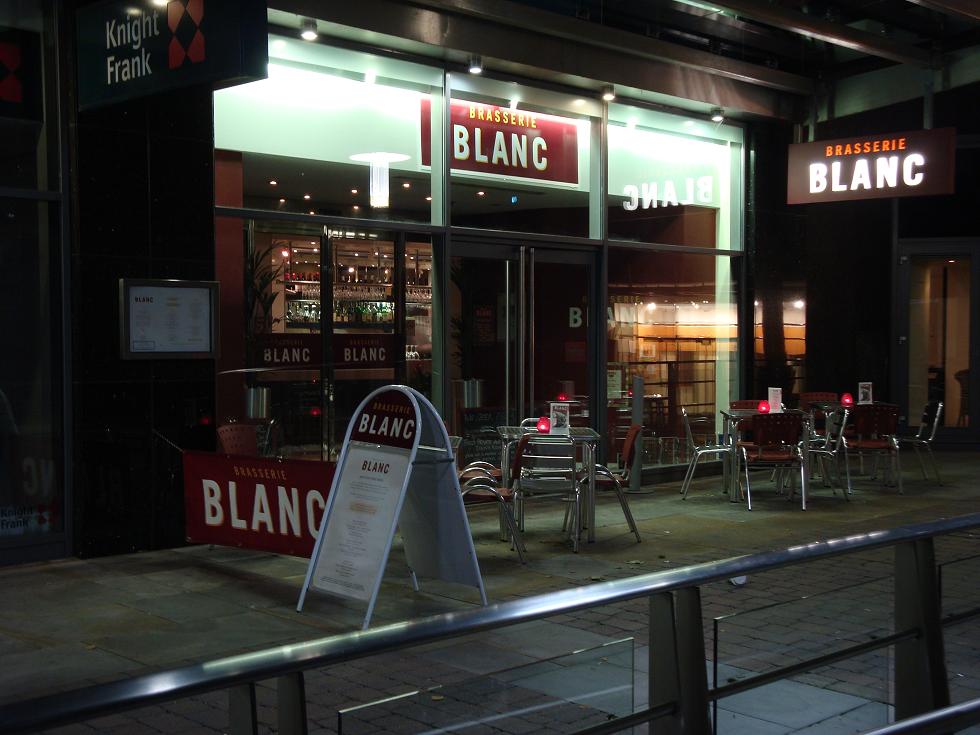 Maybe it's the credit crunch but Chaophraya, the Thai place across the street was packed and if you can't fill a resto on a Friday night then it ain't gonna last for long.
Blanc has been around for a while though, and I don't know why more people weren't there to enjoy decent, reasonably priced food and wine, in a well designed and laid out room.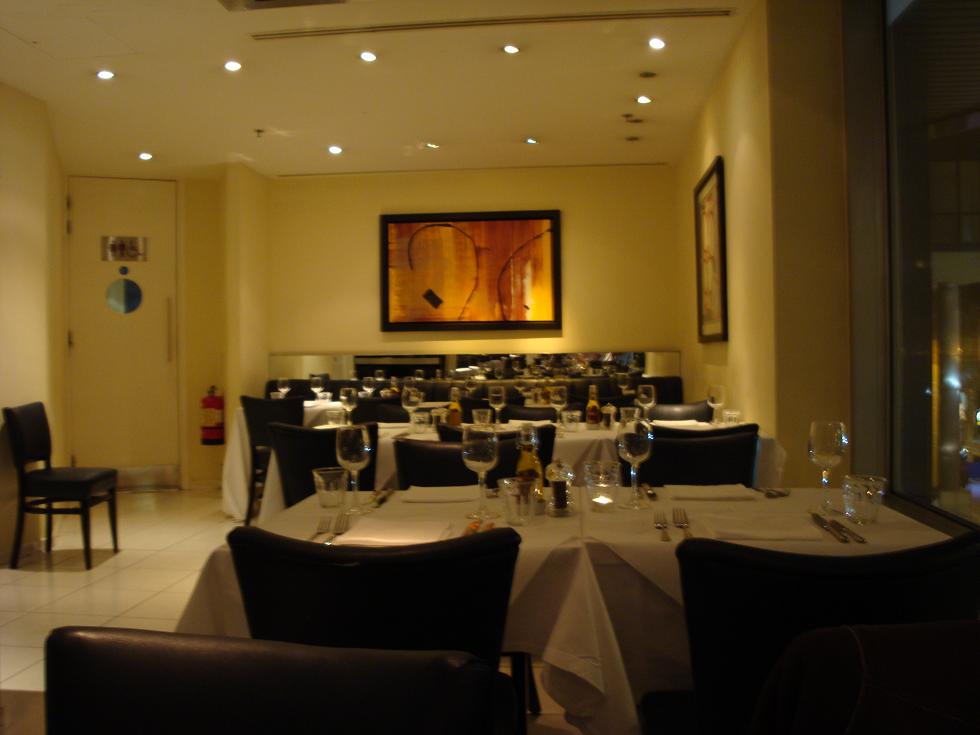 I am not a big fan of chain restaurants – usually celeb chef designed dishes cooked by YTS trainees with no care or interest in food.  Brasserie Blanc had a sort of authenticity though.  I could have been in France, except the menu was in English and the waiter was Scottish.
He served up escargots bourguignons and moules frites in response to an Eric Cantona style, and almost poetic Gallic mist that suddenly came over me when we ordered.  Both dishes were excellent.  The snails were tender soft, squidgy.  The mussels (from Loch Fyne) in a rich creamy sauce and equally squidgilicious.  What wine could bridge these two?
I spotted a Muscadet, a bit 1970s I know, but at £19.50 it looked good value.  Domaine des Dorices Muscadet Tiré sure Lie – Everywine has it for £9.65 making the markup good value at a smidgen over 100%.  As expected, made from Melon de Bourgogne grapes, but the expected melon flavours were overpowered by pear drops, rose petals, orange and pineapple.  Crisp and dry, there was a reminiscence of cold tea in the flavour.  Great match for seafood I reckon.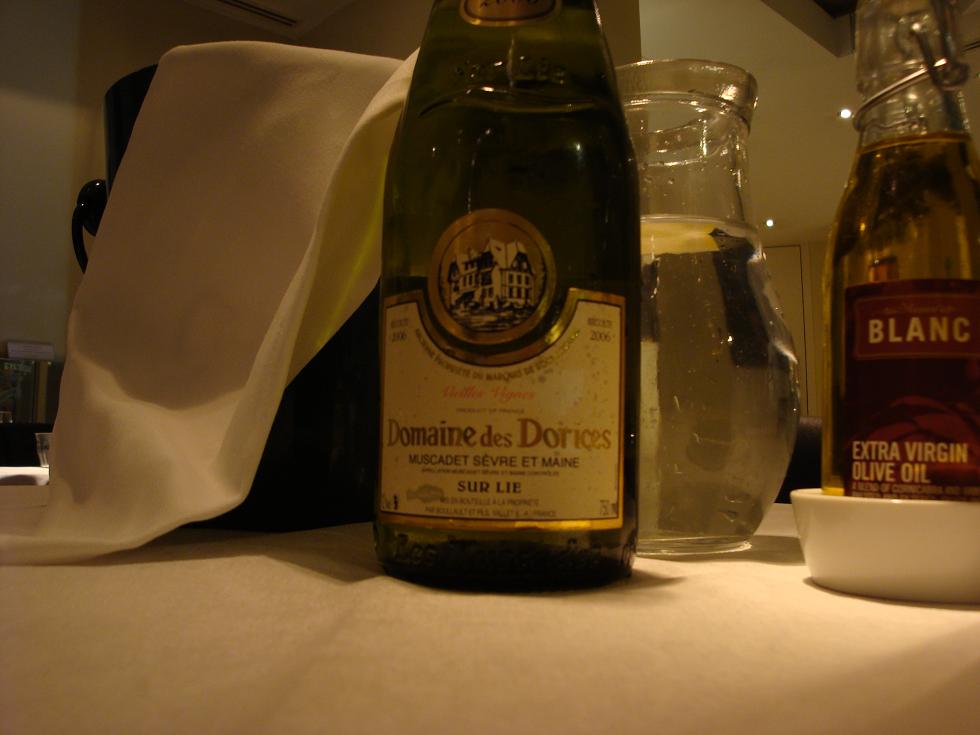 Le fromage is sourced from the excellent Premier Cheese.  Three french cheeses, and one local (Lancashire) in a northern sized portion.  The pick for me was a salty spicy blue Fourme d'Ambert which was a loving partner for the sweet wine.  From Minervois and with essence of papaya, mango and passion fruit, it was thick, syrupy and sexually attractive to cheese.
Service is excellent, polished and professional, and all tips go to the staff.  The bill, including aperitifs, wine, desserts, digestif (Armagnac of course, at only £3.50) and service was £92.40.  For that price you can afford to take the train from London and including taxi fares, a newspaper, in-train refreshments, and an umbrella to protect you from the incessant Manchester rain, you would still have change from a bill at any London brasserie.
Brasserie Blanc, 55 King Street (Off Chapel Walks), Manchester, M2 4LQ.
T: 0161 832 1000 F: 0161 832 1001
E: manchester@brasserieblanc.com
W: www.brasserieblanc.com