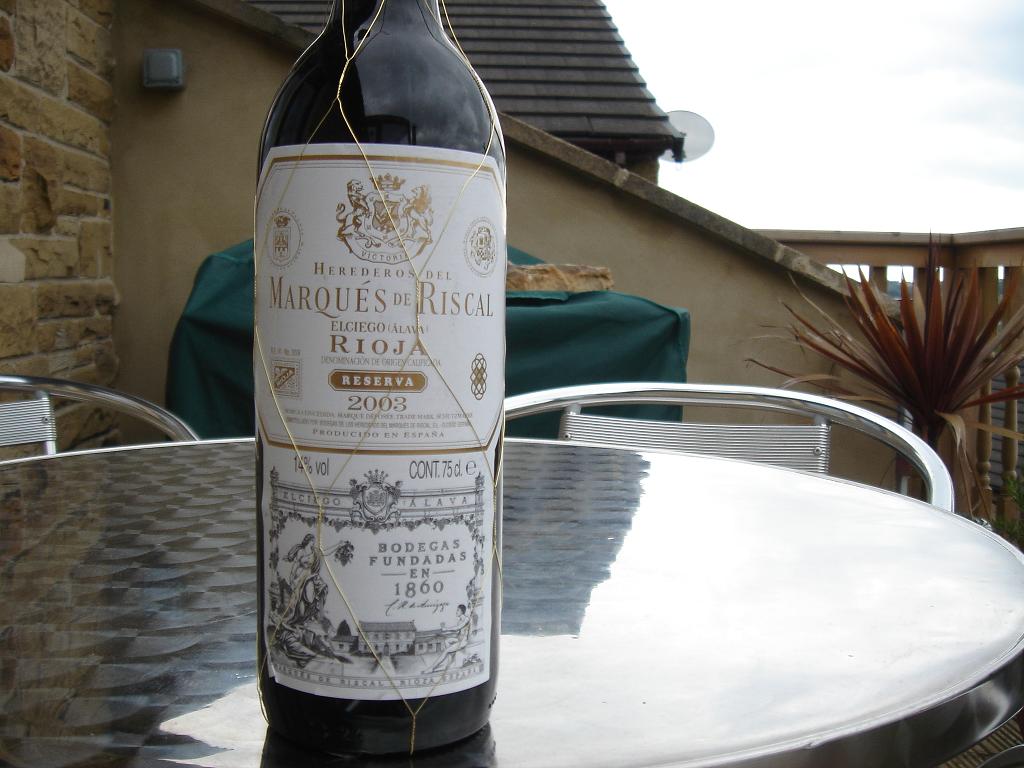 A mate, and former business client, used to take me to Rafa's El Rincon in Manchester (I always paid).
When it came to whistle wetting tapas oil, Marqués de Riscal was our weapon of choice, partly because it was bloody good, partly because it was bloody and good, mostly because the bill payer knew it was bloody good value.
Taking good note of my cyber-mate, Rob's evaluation of the 2003 Rioja vintage, I popped into Sainsbury's in Manchester and after a bit of mooching, selected a 2003 Marqués de Riscal Reserva at only £9.99, apparently £3 off (but I remember Rafa selling this stuff for less than 20 quid – not much of a mark-up!)
I wonder if the reduction is because most of Sainsbury's customers had read Rob's comments about 2003 and have already moved on to looking for the reputationally better 2004 and 2005 vintages.
I was not put off.  The wine, to me was top notch, tasting mostly of blackberry and apple crumble with cream and vanilla pods.  I always look out for Riscal in Spanish restaurants in Manchester, Spain and other places.