Software and wine should never be mixed, unless you happen to run a software company and you like wine.  Or someone named after a manure breeze block launches a wine that happens to emulate a content delivery software company.  In this world of legal battles between Apple and the Beatles, who will sue who?
But if you write software, the chances of cutting some quality code when pissed are about as good as enjoying a soirée recital of Vogon poetry.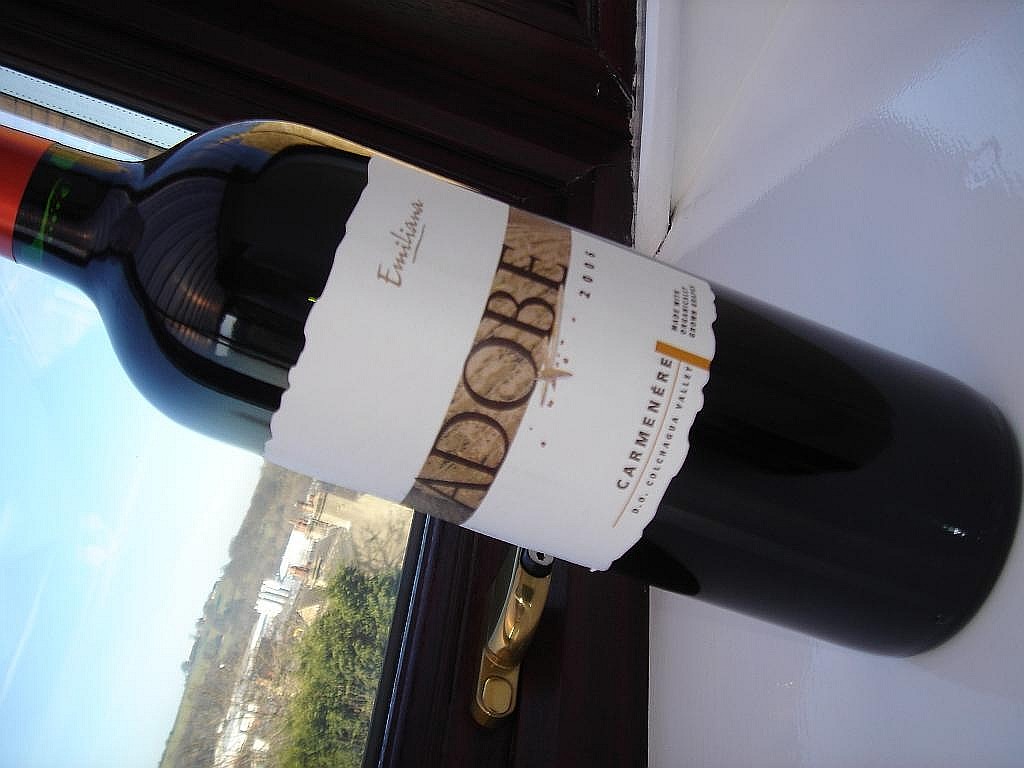 So none of our software developers are allowed to drink wine.  Well, not until after the sun is over the yard-arm.
Let's get one thing clear, I am not a techie.  Dave runs the technical side of the business, Neil runs the delivery side of the business, I run the business side of the business.  But we all need to overlap, so my business life involves me treading a fine line between business executive, über-nerd, and project manager.  I haven't properly managed a project for 7 years.  I haven't written any code since 1983.  Many would argue that I don't have the business skills either.  Perhaps I am a Jack of all trades but master only of my own destiny?
Organic wine is another attempt to cover all bases, tick more people's boxes, and other inappropriate business clichés.  This one is from the Carmenère grape, common in Chile.  Adobe Emiliana 2006 Carmenère, at 14.5% alcohol is indeed a bold attempt.  Wet hay, black cherries and chimney stack is the smell and taste.  Quite bitter with ugly tannins.  But like me, the whole is much better than the sum of the parts.  Incompetent at each specialism, but somehow, a vague talent emerging from a combination of a little (sometimes dangerous) knowledge.  Like me, the wine is quite good, not excellent, but a decent effort from an average background.  Like me it is quite cheap.
It's available in the UK from Majestic at £6.49 (or 2 for £9.98), The Wine Society at £5.25 and Vine Organic at £5.99.  I couldn't find any US sites stocking it.