The map looked interesting.  Leaving central Manchester on the towpath of the Bridgewater Canal, we would simply walk to Sale, a brief stroll of about 5 or 6 miles.  Surely there would be friendly pubs at every bridge?  No.  Surely it would be an interesting walk through historic architecture and Manchester's trading history?  No.  Well, perhaps a decent stroll along a pretty canal path?  Thrice no.
Fortunately the walk ended at a quality pub in Sale.  The tramstop is right opposite the pub.  Can you guess how we got back to town?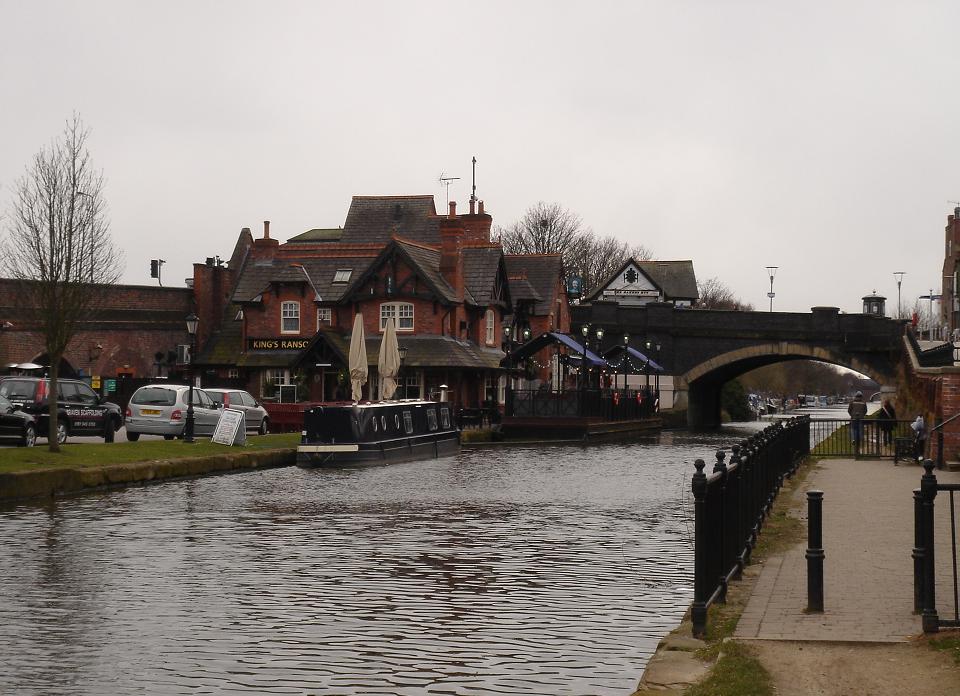 The walk along this part of the Bridgewater canal is not recommended.  The first lowlight is having to walk past Old Trafford Stadium – the theatre of Glazers' wet dreams.  I churlishly refuse to photograph this.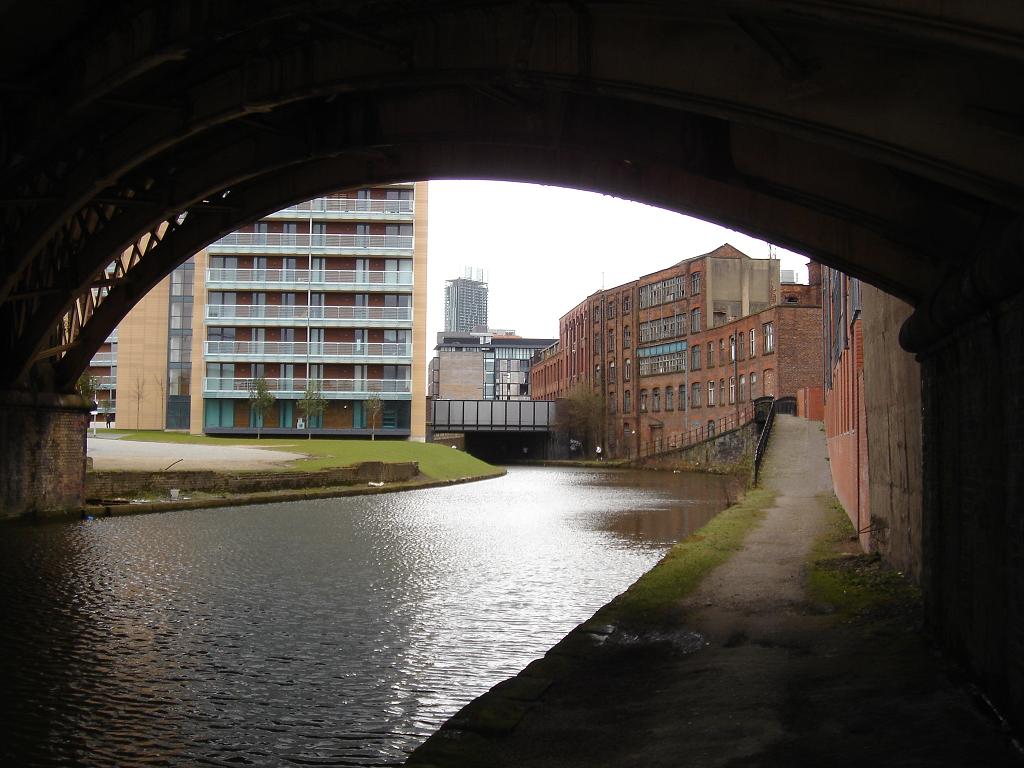 It doesn't get much better with a good portion of Trafford Park (largest industrial estate in Europe) occupying a significant portion of the walk.  Then Stretford and Timperley, neither of which are triumphs of architecture, or social engineering.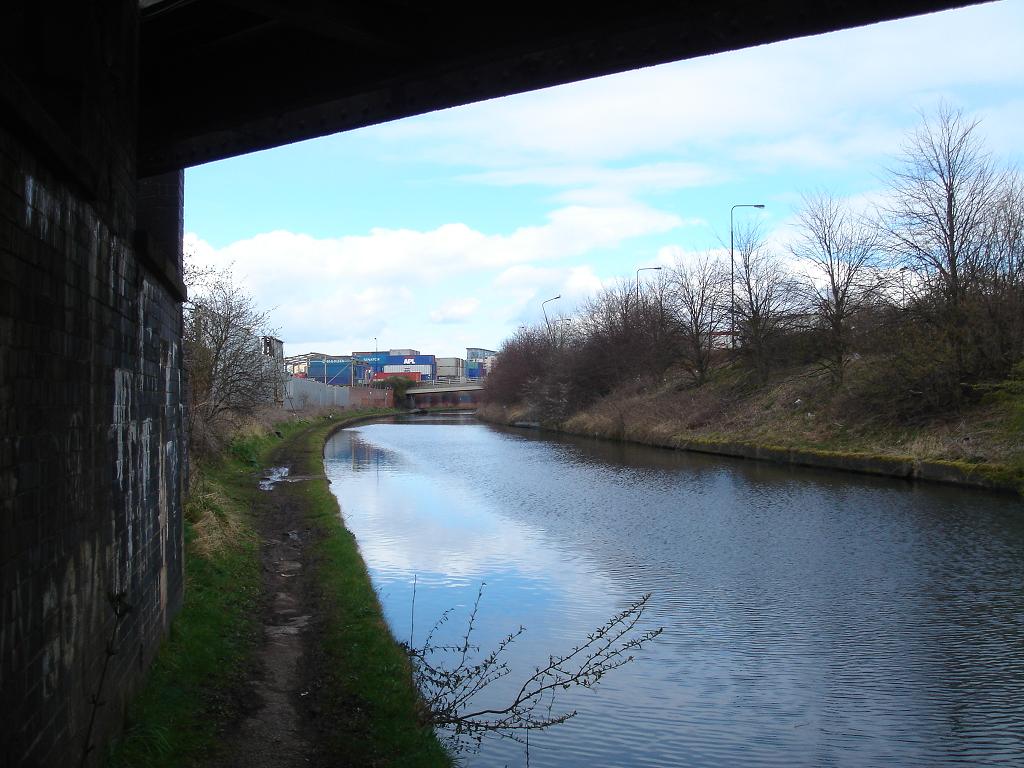 There was a little interest to be fair.  An occasional barge passing with a cheery wave from the pilot.  An occasional angler tutting as we walked past and disturbed the 6 foot carp that was about to bite.  An impressive display of civil engineering at the bridge where the M60 crosses the canal.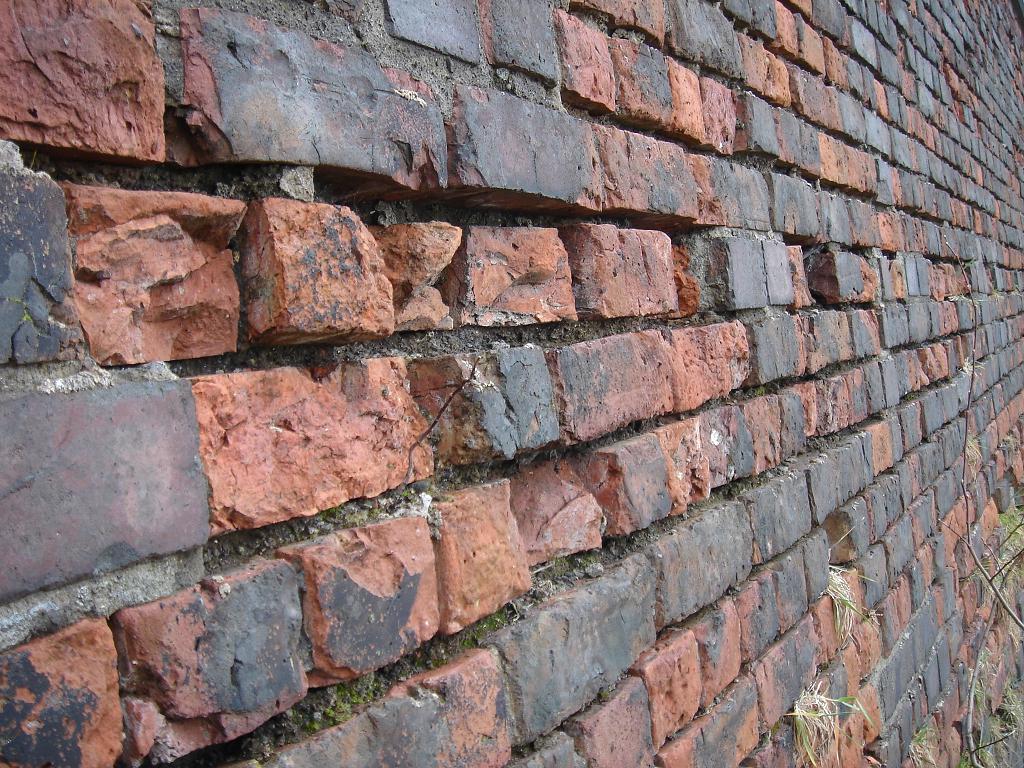 It wasn't an epic walk in scale either.  Sale was reached much quicker than we thought and was the first time we had seen a pub since Dukes 92 in Castlefield, our departure point.  The King's Ransom is the second pub in quick succession on the Sale stretch, and it's a cracker.  It looks like a typical chain pub with gastro pretensions.  I was surprised to find a wine list at all, but I nearly fell over backwards when I saw a bottle of Chilean Carmenère by Casillero del Diablo (a Concha y Toro brand).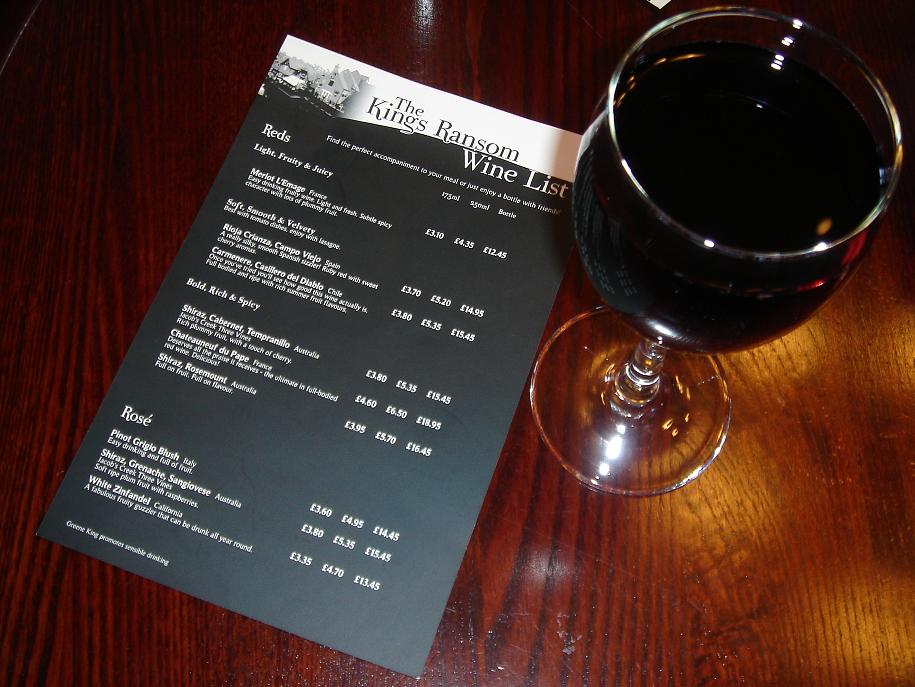 I found the wine online at www.drinkon.com at £7.49 so a very reasonable mark-up of less than 10 quid, even when served by the glass!  It gave a strong aroma and taste of a real wood fire supported by blackberries, compost and treacle toffee.  Great stuff for a pub wine list.
The next surprise came with the food.  Again I got more than I bargained for from the sausage and mash.  It looks like there might have been a chef involved (usually a YTS cook with an NVQ in basic food hygiene is the most you can expect from a pub like this).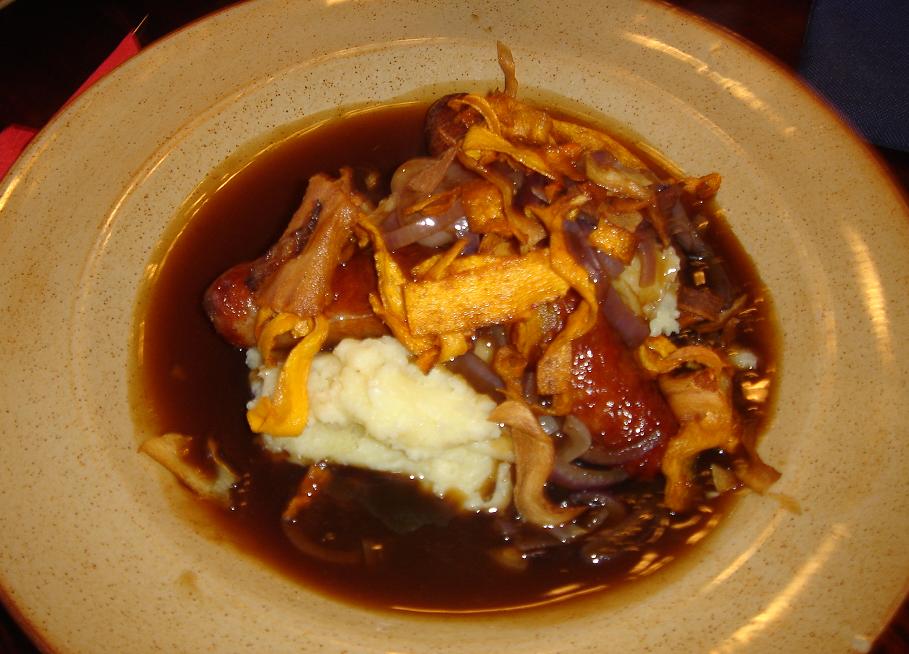 All round I was impressed.  All the way home on the tram I kept chuntering about how surprised I was to find Carmenère at a simple pub.  Highly recommended for food and drink at very reasonable prices**.
The King's Ransom, Britannia Road, Sale, Greater Manchester.  M33 2AA T: 0161 9696006
** Please give me some credit for not using the phrase "and it doesn't cost a King's Ransom!".